This Was The Least Popular Member Of Led Zeppelin
Roger Jackson/Getty Images
Led Zeppelin — and all four members Robert Plant, Jimmy Page, John Paul Jones, and John Bonham — are considered 1970s rock gods. With over 300 million albums sold, a Grammy Lifetime Achievement Award in 2015, and an induction into the Rock and Roll Hall of Fame in 1995, their place in the rock pantheon is well deserved.
But at the time of their debut in 1969, Led Zeppelin was a divergence from the rock norm. Spawned by guitarist Jimmy Page after his stint with The Yardbirds, the band leaned heavily on experimental instrumentation, they didn't produce radio-ready singles, and their lyrics were riddled with high fantasy allusions to Lord of the Rings books. As Rolling Stone notes, critics didn't take too kindly to Led Zeppelin because, in their day, they were considered "fringe." The band was first maligned by critics like Rolling Stone's own John Mendelsohn, who called them "weak, unimaginative" in 1969. Led Zeppelin forged ahead amongst criticism to release eight studio albums in their 12 years of existence. It was an influential if short-lived run: "We have Led Zeppelin to blame for Creed; we have Led Zeppelin to thank for the White Stripes," Slate once declared.
Still, not all rock gods are created equal. Who was the least valuable member of Zep: Their soaring vocalist and lyricist, Robert Plant? Their founding member and songwriter, Jimmy Page? Their musical polymath and bass wizard, John Paul Jones? Or their iconic, energetic drummer, whose death caused the band's breakup, John Bonham? The answer isn't so simple.
The favorite Led Zeppelin member is heavily disputed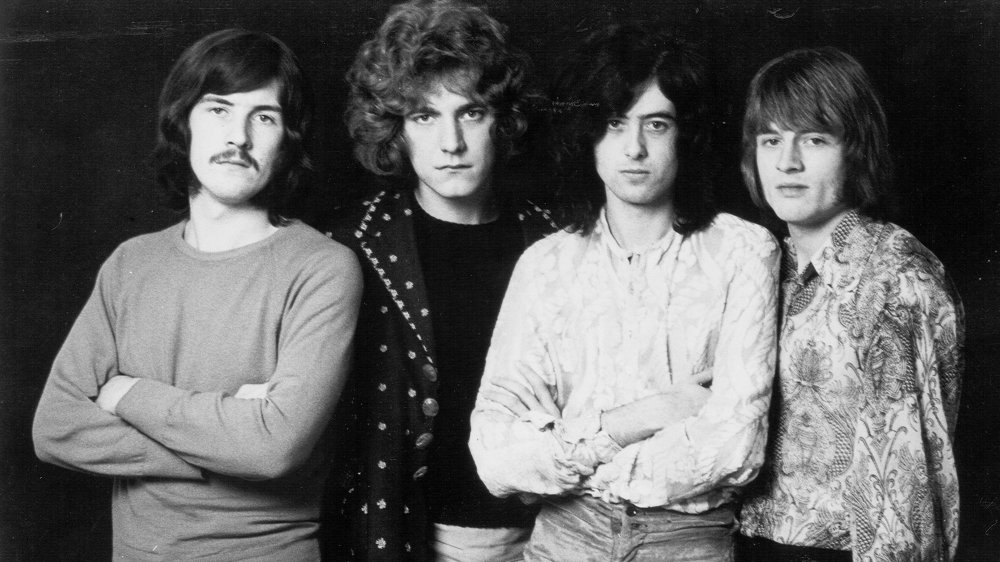 Michael Ochs Archives/Getty Images
The reason it's so hard to identify the "best" or "worst" member of Led Zeppelin is that all four were (and still are) so highly regarded by the industry and fans alike. 
In fact, when Planet Rock Radio polled 3,500 music fans to create their fantasy supergroup in 2005, the results had a hilarious pattern. While the fans surveyed had their pick of iconic names, from Freddie Mercury to Keith Moon, the ultimate line up for their fantasy band included ... all four members of Led Zeppelin. According to the BBC, the band members won in every category. Presenter Trevor Dann pointed out, "This is an amazing result. Listeners could have voted for any classic rock artists." 
As fans have indicated, it's hard to champion just one member when we're talking about the men who wrote transcendent, psych and hard rock tracks like "Stairway to Heaven" and "Kashmir." Still, there have been attempts. Ranker's poll of nearly 500 fans found John Bonham to be the favorite of Led Zeppelin. When Bonham died in 1980 after a night of heavy drinking, Led Zeppelin effectively ended. Other polls on Led Zeppelin forums place Jimmy Page, who formulated the idea of the band, far and away in the lead as the best member.
Page himself believed in the alchemy of the band as a whole. According to Consequence of Sound, Page told Uncut in 2019, "We were the best. I am not talking about one or two genius songwriters, and everyone else tagging along. I am talking about a collection of musicians." So, was anyone not beloved?
Our least favorite Led Zeppelin member: John Paul Jones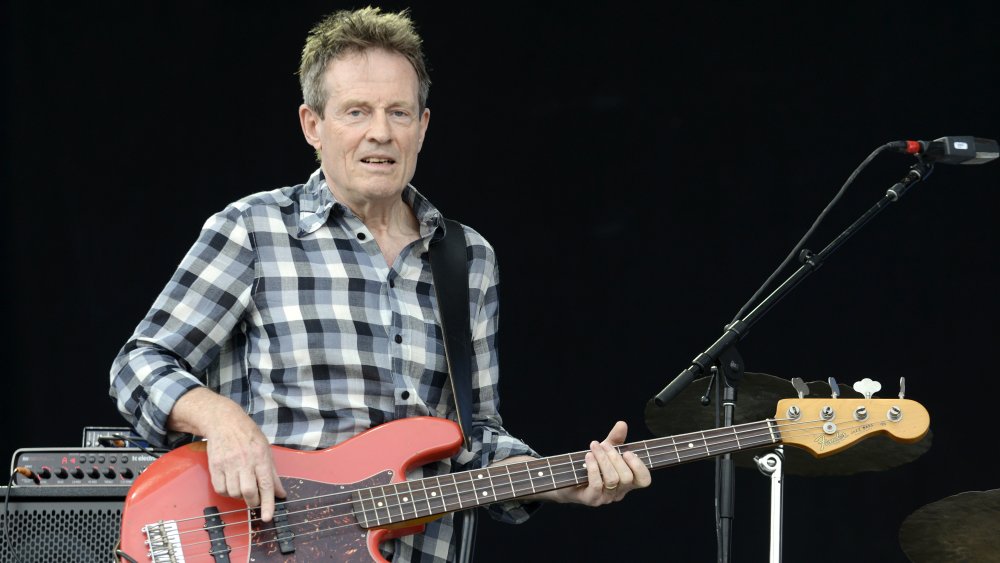 Tim Mosenfelder/Getty Images
If anything, it's John Paul Jones's lack of showmanship that lands him at the bottom of the pile of Led Zeppelin members. With the power riffing of Jimmy Page, the unparalleled swagger of Robert Plant, and John Bonham's epic drum work, it's sort of hard to stand out. As Yardbarker points out, one of the most often overlooked members of Led Zeppelin is John Paul Jones, whose bass playing contributed to iconic songs like "Ramble On" and "Black Dog." Ranker calls Jones the "secret weapon" of the group, with his contributions on bass, keyboards, and mandolin adding a bluegrass tinge to their playing. Still, gather your friends at the bar to list the names of Led Zeppelin members, and John Paul Jones — the quiet one — is bound to be the last of the bunch.
Sure, some fans are dismissive of Jones — but after his turn with Led Zeppelin, the immensely talented musician went on to play sessions for big-name acts like Foo Fighters, Paul McCartney, and Lenny Kravitz. For REM's 1992 album Automatic for the People, Jones was recruited to compose strings on major tracks like "Nightswimming" and "Everybody Hurts." 
So there's no doubt that if John Paul Jones is the world's least favorite member of Led Zeppelin, it's only because he flies under the radar. Being a "musical Swiss Army knife," as Rolling Stone once called him, might make you critical to a band's success, but it does leave you in the shadows. Celebrity Net Worth estimates John Paul Jones has amassed over $90 million, so it's unlikely that he's belly-aching over his rank.