The Eye-Opening Thing Jon Anderson Did After Leaving YES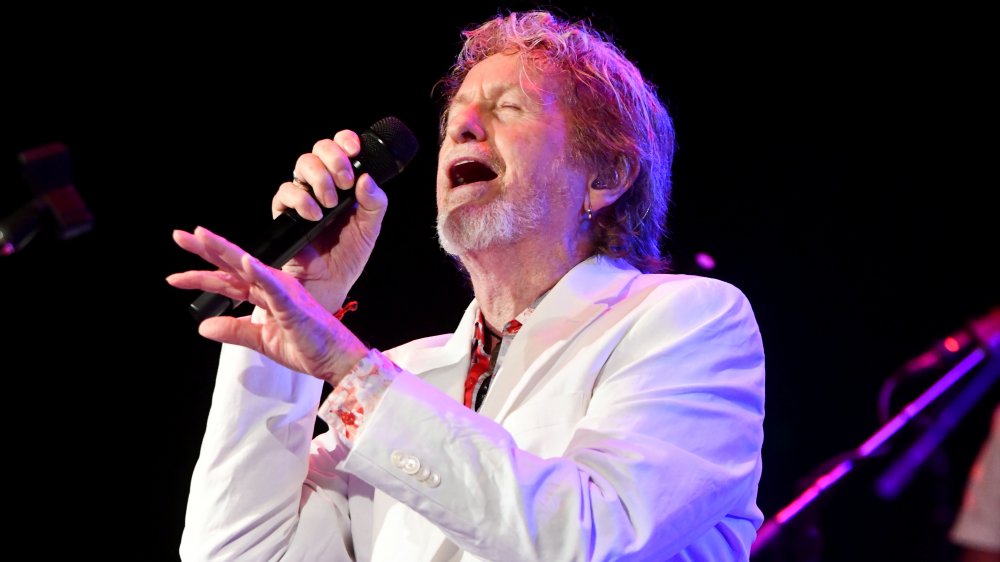 Scott Dudelson/Getty Images
Two wrongs don't make a right, but what happened when the world of classic progressive rock suddenly had to contend with two Yeses? Yes is a British prog-rock band, first formed in London in 1968. Their hits include "I've Seen All Good People," "Roundabout," and "Owner of a Lonely Heart." Like lots of bands that have soldiered on through the decades, there have been many, many Yes lineups — 23, to be exact, according to the San Diego Union-Tribune.
 In 2008, original Yes singer Jon Anderson (above) left the band for health reasons. He was replaced by singer Benoit David, who had previously worked in a Yes tribute band. Now, like something literally from a Hollywood movie, David was fronting the actual band he'd been imitating. For his part, Anderson went on to start a new band in 2016 with some alumni from past incarnations of Yes: guitarist Trevor Rabin, who was in Yes from 1983-1994, and keyboardist Rick Wakeman, who joined in 1971 and went on to play in five different Yes lineups over the years. (It's nice that the many men of Yes kept in touch throughout the decades.) Anderson, Rabin, and Wakeman called themselves ARW, but in July of 2017, they announced that they would henceforth go by the name "Yes, featuring Anderson, Rabin, Wakeman." Anderson declared the name change to be "simple," explaining, "The fans want it, we want it and it's our right to use the name. YES music is in our DNA!"
Yes Versus Yes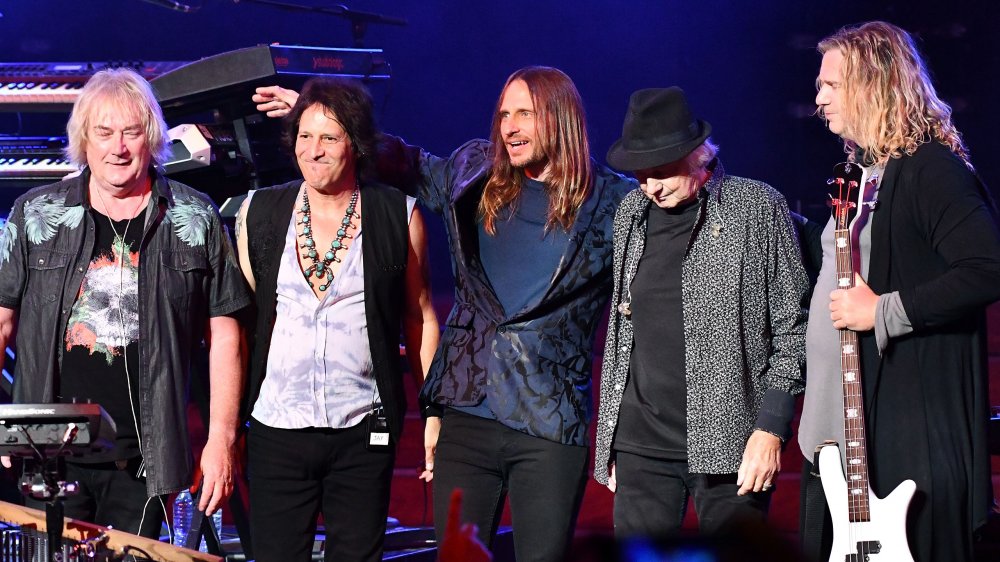 Scott Dudelson/Getty Images
But what did the other Yes have to say about this, and who was saying it? The "real" Yes consisted of guitarist Steve Howe (a member of Yes since 1970), drummer Alan White (1972), keyboardist Geoff Downes (1980), bassist Billy Sherwood (1994), and singer Jon Davison, who started in 2012 after a previous stint as, yes, the lead singer in a different Yes tribute band. It seems that the only singers who can compete with what a different San Diego Union-Tribune article called Jon Anderson's "high vocal range and pinpoint dynamic control" as well as "ability to memorize and convincingly perform such unconventional lyrics" are those with a history of imitating him professionally. 
Yes responded to Anderson's announcement with a cool, measured reply: "While Jon Anderson has rights to use the name as one of the co-owners of the trademark, Yes' position is that every effort should be made by promoters, ticket agencies and all involved to respect Yes' magnificent and loyal fan base and minimize confusion regarding the use of Yes Featuring Anderson, Rabin, Wakeman." Luckily for all, the members of Yes past and present said "no" to pursuing any legal action regarding the bands' naming conventions, and according to a 2020 ABC News interview with Trevor Rabin, Yes, featuring Anderson, Rabin, Wakeman is, for now, no more.