The Real Reason Depeche Mode Is Being Inducted Into The Rock And Roll Hall Of Fame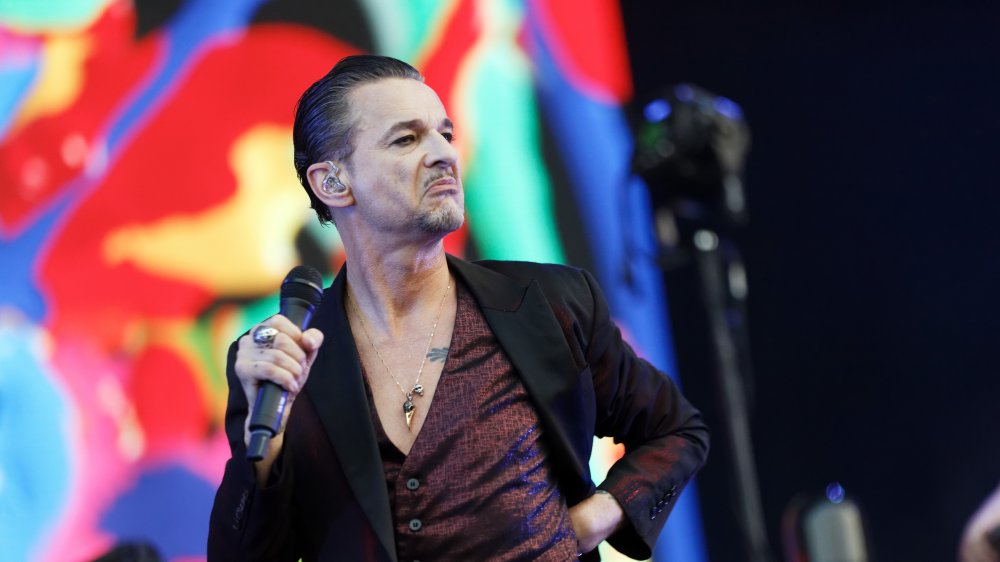 Sylvain Lefevre/Getty Images
English electronic band Depeche Mode delivered on the promise of 1980s British music. Their New Wave sound perfectly straddled the line between morose and clubby. The band broke onto the scene with synthy pop hits like 1981's "Just Can't Get Enough" and then made successful divergences into blues-inflected material like 1989's whirlwind "Personal Jesus." Since the band's formation in 1980, they have sold more than 100 million records worldwide, and they still have a fervent fan following decades later. As Bloomberg reports, in 2017, Depeche Mode sold 1.27 million tickets to their live shows in just nine months.
It's no wonder then, with such sustained fascination with their material, that Depeche Mode will be inducted into the Rock and Roll Hall of Fame on November 7, 2020, during a streamed event on HBO. As the Rock and Roll Hall of Fame explains of the new inductees, "Depeche Mode earned a massive following by pushing sonic and lyrical boundaries with new synthesizer technology and captivating live performances."
Inductees include former and current Depeche Mode members Dave Gahan, Vince Clarke, Andy Fletcher, Martin Gore, and Alan Wilder. The band's been eligible for induction since 2006, and according to Strange Ways Radio, Depeche Mode was up for a nomination in 2017 and 2018 but didn't make the cut. So, what makes 2020 the year to finally celebrate the industrial heartache of Depeche Mode?
The Rock and Roll Hall of Fame loves synths this year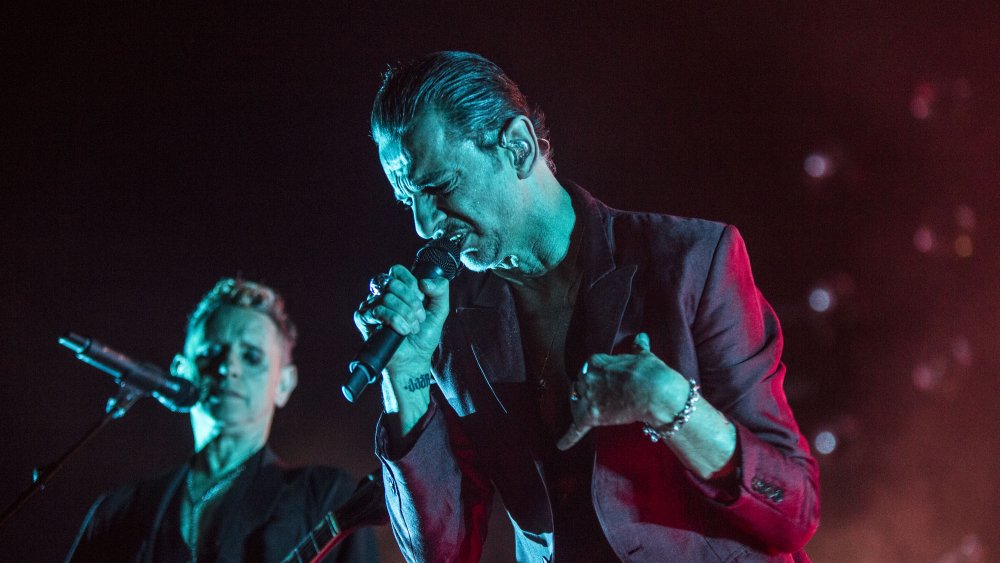 Harmony Gerber/Getty Images
The Rock and Roll Hall of Fame has long stretched the definition of "rock 'n' roll" when they make the case for honoring their inductees each year. Past honorees like Donna Summer and Tupac Shakur prove the Hall is mainly concerned with an artist's influence and innovation. This means that Depeche Mode, which could never be mistaken for classic rock, is a worthy (if synth-heavy) addition to the Rock and Roll Hall of Fame.
Still, Depeche Mode is not exactly a band of great critical acclaim. They have no Grammy Award or Billboard Music Award wins to date. As one Reddit user put it, "They were never an award band. They don't fit in categories, the[y] don't make music to score hits." Why should Depeche Mode land in the Hall ahead of contemporaries like Kraftwerk, New Order, and Devo? 
Epic Footnote argued in a video that Depeche Mode deserves to be inducted because they play packed arenas around the world. Indeed, Depeche Mode fever has only increased over the years — their 1998 tour drew 270,000 fans, while their 2005 tour brought in 410,000 fans, according to Billboard. Not to mention, Depeche Mode has also inspired unique covers, particularly "Personal Jesus," from both Johnny Cash and Marilyn Manson.
But it's likely their use of synthesizers, which has influenced diverse acts from Nine Inch Nails to even Lady Gaga, that got them the nomination. As Rolling Stone pointed out, the majority of this year's inductees built their work on synths and drum machines. Depeche Mode's all-synth offerings fit right in with the new spirit of rock that the Hall is honoring.
The ceremony will be a historic Depeche Mode reunion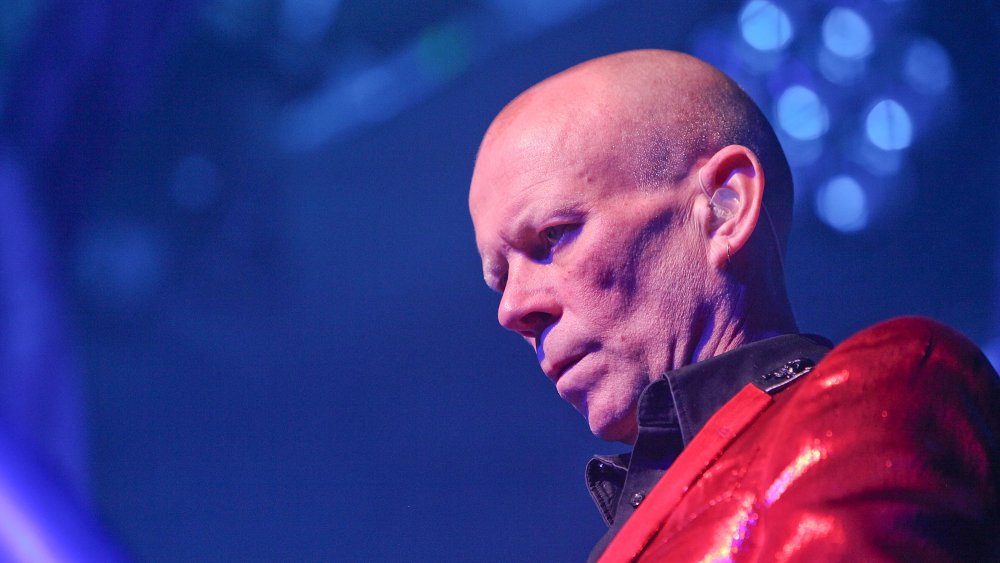 Jason G. Bahr/Getty Images
What's unique about the particular lineup being recognized at this year's Rock and Roll Hall of Fame? Vince Clarke is amongst the inductees. Clarke, the original keyboardist of the band, is responsible for penning most of Depeche Mode's first album Speak & Spell, but he quit the band soon after the album's release in 1981. If it weren't for member Martin Gore, who stepped up as the primary songwriter for the group, we might have never heard from the New Wave legends again. Clarke left the lineup for new bands Erasure and Yazoo, and he hasn't played with Depeche Mode in a whopping 39 years.
He's not the only ghost of dance-rock past that will make an appearance. Clarke's replacement, Alan Wilder, joined the group in 1982 but called it quits in 1995, as Rolling Stone reports. In Wilder's statement when he left the band, he spoke of "increasing dissatisfaction with the internal relations and working practices of the group," and the fact that he didn't receive "respect and acknowledgment."
Tensions between the group must have blown over because Alan Wilder briefly joined on a Depeche Mode tour at London's Royal Albert Hall in 2010, per Consequence of Sound. With Wilder and Clarke set to be honored, the Rock and Roll Hall of Fame induction ceremony is a rare opportunity for all recording members of Depeche Mode, past and present, to reunite.