The Tragic Real Life Story Of Avicii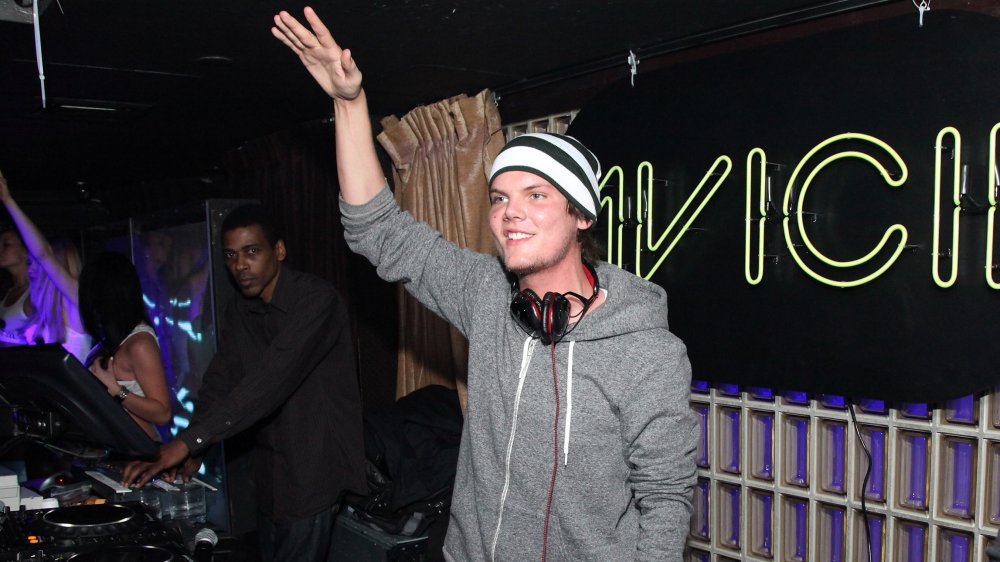 Taylor Hill/Getty Images
No one exemplified the shift of electronic dance music (EDM) to mainstream pop more than the Swedish DJ Avicii. But at the height of his stardom, as EDM made the switch from clubs and parties to radios, Avicii took his own life. Avicii, the stage name of Tim Bergling, became interested in music at a very young age. At eight, in his parent's home in Stockholm, Sweden, he started playing around with mixing music. Inspired by his brother, who was also a DJ, Bergling began DJ-ing professionally and marketed himself on MySpace, wrote The New Yorker.
He chose the name Avicii, which a friend told him referred to the lowest level of hell in Buddhism. Bergling was not Buddhist; he just thought the word sounded cool. He was only 18 when blogs discovered him and signed a recording contract. Rolling Stone reported that when he released his 2011 single "Levels," it became the subject of a six-figure bidding war. Bergling started to command $250,000 per gig.
Bergling, as Avicii, truly took off in 2011, and his frequent appearances at the EDM festival Ultra in Miami cemented his celebrity. In 2013 he released his first album and the song "Wake Me Up." The song, with vocals from Aloe Blacc and Einsiger, took him to new heights. It blended country and bluegrass and became a number 1 hit in 22 countries, said Rolling Stone. Avicii became a household name. He was the third-highest-paid DJ in the world.
He suffered from several health issues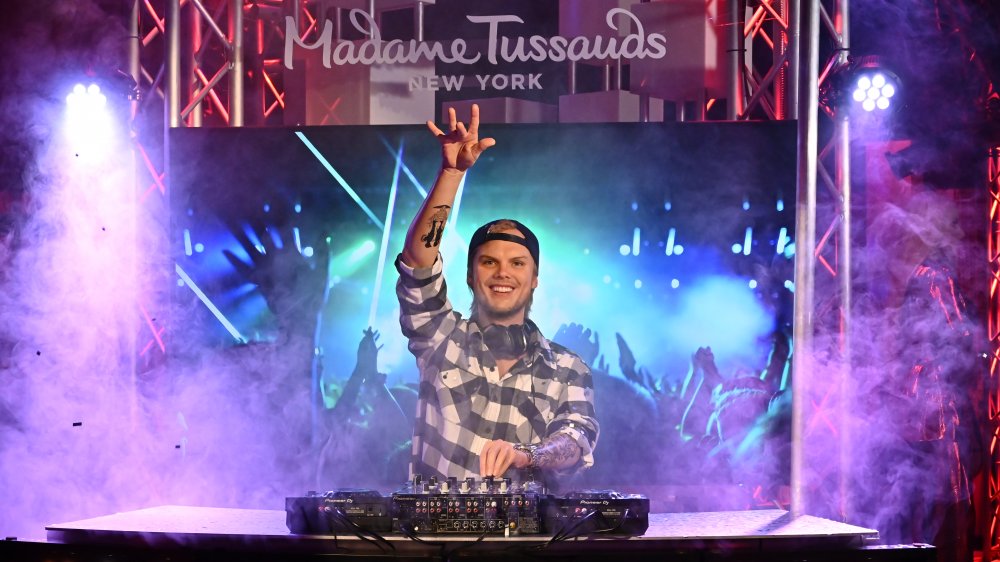 Astrid Stawiarz/Getty Images
He worked with Madonna, his idols Coldplay, and Lenny Kravitz. There were even Avicii-branded condoms. But there were also health issues.
Billboard explained Avicii started to experience health problems as early as 2012. He was hospitalized while in New York for acute pancreatitis and, in 2013, was urged to have his gallbladder removed. He refused. In 2014 he was hospitalized again in Miami for gallbladder problems, forcing him to cancel several shows. Avicii blamed his health problems on non-stop touring. Rolling Stone said friends saw him in Ibiza around this time looking like a walking corpse. He finally consented to surgery to have his gallbladder and his burst appendix removed. But he still couldn't go through with the remainder of his 2014 schedule or his 2015 gigs. By 2016, Avicii announced his retirement from touring. 
He continued to make music, however, and installed a recording studio in a villa in Tuscany. Collaborators told The New York Times that Avicii flourished in this time away from touring. He released new music and EPs and switched record labels. Working with a friend, there was a documentary that followed Avicii as he retired from touring. Avicii: True Stories featured interviews with fellow DJs David Guetta and Tiesto, and from musicians like Wyclef Jean, Nile Rodgers, and Chris Martin from Coldplay. Avicii teased that the EP he was releasing was a preview for his third album that was supposed to come out in 2017.
His friends made a special album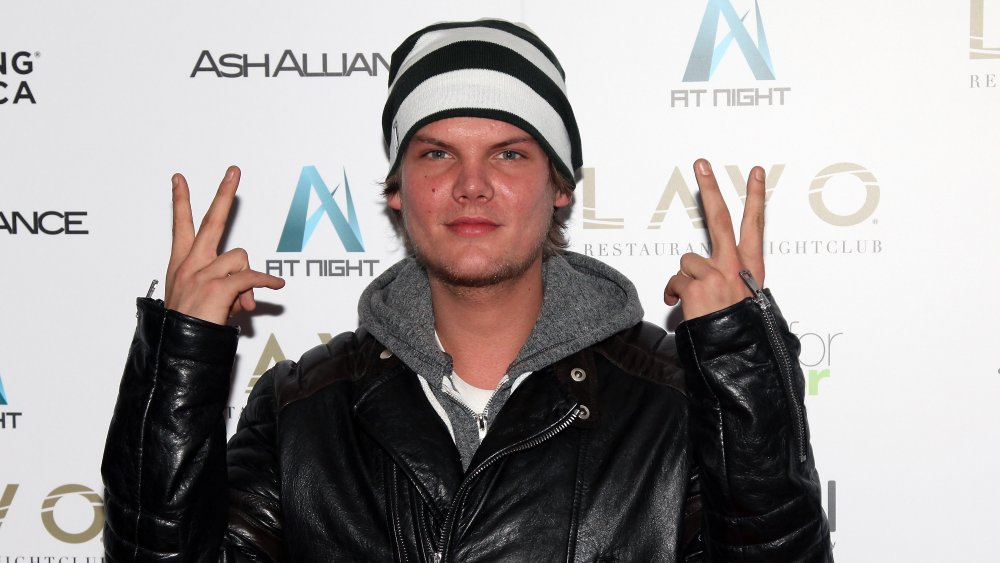 Taylor Hill/Getty Images
Everything seemed to be going well. His friends felt he was entering a new phase of productivity and looked like he was getting ready to release another full-length album. He made plans to meet up with another music producer to make music once he got back from a planned trip to Oman. But on April 20, 2018, Avicii was found dead in Muscat, Oman. He was only 28. The official cause of death was suicide. His family and friends said he did not leave a note.
Rolling Stone reported that Avicii left about 300 unfinished songs at the time of his death. Producers and various other collaborators felt these songs needed to be shared. With his family's blessing, his friends began compiling and completing Avicii's music for a posthumous album they decided to call Tim.
The album, released in 2019, had a single performed by Chris Martin of Coldplay — Avicii was a massive fan. The New York Times said most of the songs he left behind were 75-80 percent finished. Producers just had to look through Avicii's detailed notes to complete them. His father told The New York Times the whole family absolutely wanted the album released so people could hear, for one last time, the big emotions he wanted to express.