The Truth About Jon Bon Jovi And Richie Sambora's Relationship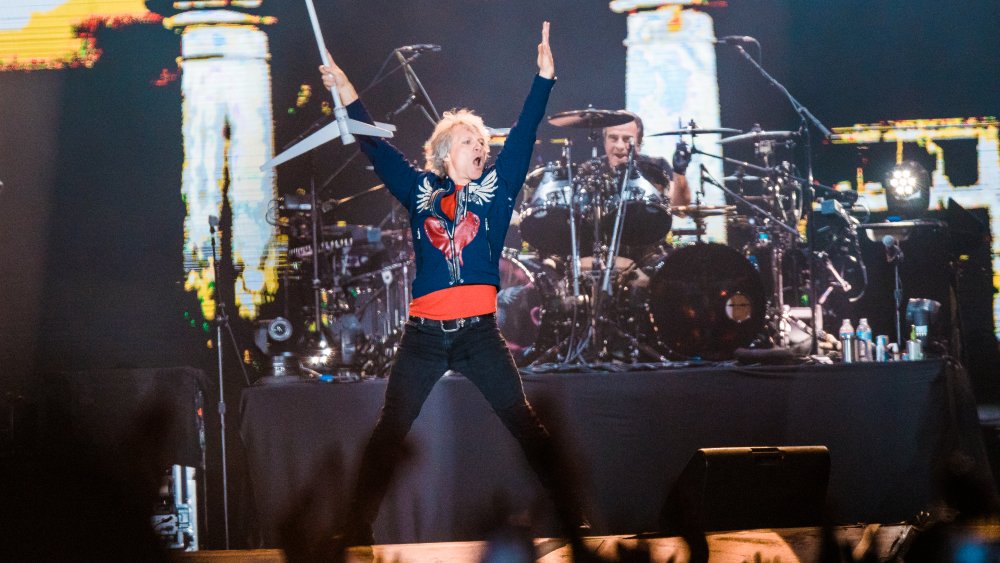 Mauricio Santana/Getty Images
The lyrics to the ballad "Always," a Bon Jovi song from the 1994 greatest hits album Cross Road, talk about a relationship gone wrong:
"Now your pictures that you left behind / Are just memories of a different life / Some that made us laugh, some that made us cry / One that made you have to say goodbye."
It's almost prophetic about Jon Bon Jovi and Richie Sambora's musical partnership. The onetime bandmates and friends separated in 2013 during the Because We Can Tour after Sambora never showed up for the gig. Ultimate Classic Rock said that while rumors talked about a firing, Jon Bon Jovi offered that the longtime guitarist quit. "I thought we should have made more strides to become a band," Sambora told Rock Talk With Mitch Lafon. "It was going towards Jon being the front-guy and nothing else. I kept on going, 'American rock 'n' roll band, American rock 'n' roll band, American rock 'n' roll band.'"
Sambora joined the band during its early days of success. Bon Jovi formed after a demo, "Runaway," got airplay in New Jersey and the band received a contract in 1983 with Polygram/Mercury. Sambora replaced their initial guitarist, Dave Sabo, before the band hit the studio to record their debut album, according to All Music. The rock band has evolved from their '80s metal days with arena faves like "You Give Love a Bad Name" and "Bad Medicine," to crafting softer radio-friendly melodies that still emphasize their guitar prowess.
Breaking up Bon Jovi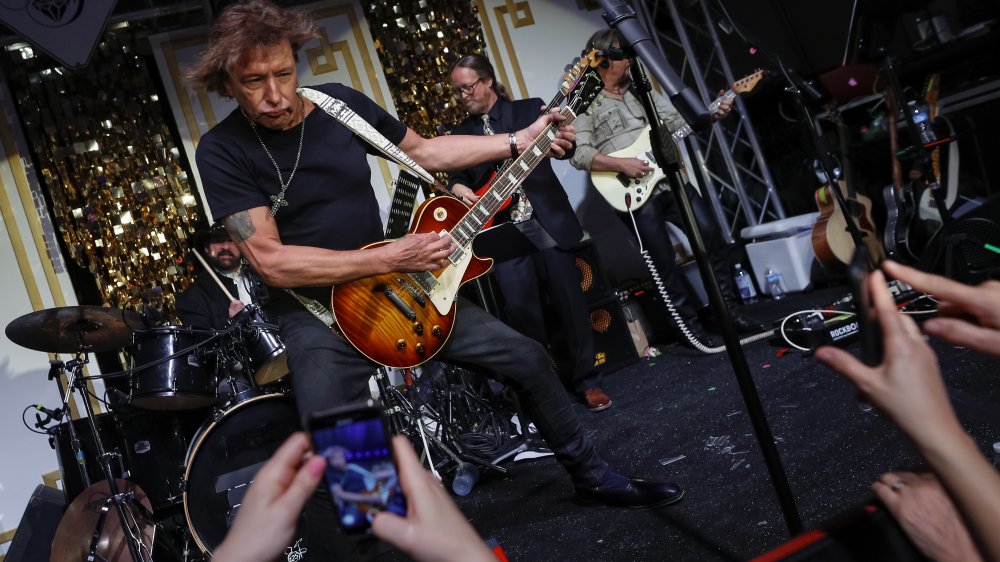 Michael Hickey/Getty Images
Sambora struggled with personal issues even as the band found success. Rolling Stone reported in 2007 that Sambora's drinking interfered with his ability to perform during an "Unplugged" gig. His representative denied it at the time, but also confirmed Sambora had entered rehab. He was arrested in a DUI stop in 2008, driving two children, including his daughter, Ava, then, 10, according to the Chicago Tribune. He paid $1,600 in fines and received three years of probation. In 2011, Sambora was in the news again after Rolling Stone reported that the band would tour without him because of another stint in rehab.
Ultimate Classic Rock relates that Jon Bon Jovi said it was Sambora's choices that led him away from the band, but Sambora disagrees, telling People that he left Bon Jovi to spend more time with Ava, his daughter with ex-wife Heather Locklear. The magazine said he had "'no regrets' about putting family first" and that he happily took the stage break. 
The band did reunite when they were inducted into the Rock and Roll Hall of Fame in 2018. According to Billboard magazine, Sambora said that "if I wrote a book, it would be [called] The Best Time I Ever Had." So whatever went down between the bandmates ultimately doesn't matter: fans have the music and both Sambora and Jon Bon Jovi have the memories.