This Was One Of Van Halen's Absolute Worst Albums
Daniel Knighton/Getty Images
Most popular bands have made a bad record. For Van Halen, the consensus seems to be that 1998's Van Halen III tops the worst album list. Not too surprising, really. Any sequels with a three in the name really never measure up, do they?
Ex-Extreme singer Gary Cherone briefly joined the band on vocals for this collection. Ultimate Classic Rock calls his effort "unfocused and half-baked." Loudwire, which also ranks Van Halen III dead last, shows more sympathy for Cherone, saying, "The fact is he never had a chance of replacing larger-than-life characters like Roth and Hagar ... Suffice to say these songs simply did not come together ... and they haven't improved with age, either." Ouch.
Even when Van Halen III doesn't top a list, it comes in as a runner-up. Guitar World's readers voted 2012's A Different Kind of Truth as the biggest Van Halen stinker, with Van Halen III as 11 out of 12. Although it "doesn't tend to be remembered fondly ... clearly readers found enough redeeming music on III to elevate it out of the bottom slot."
Even a bad album has a good song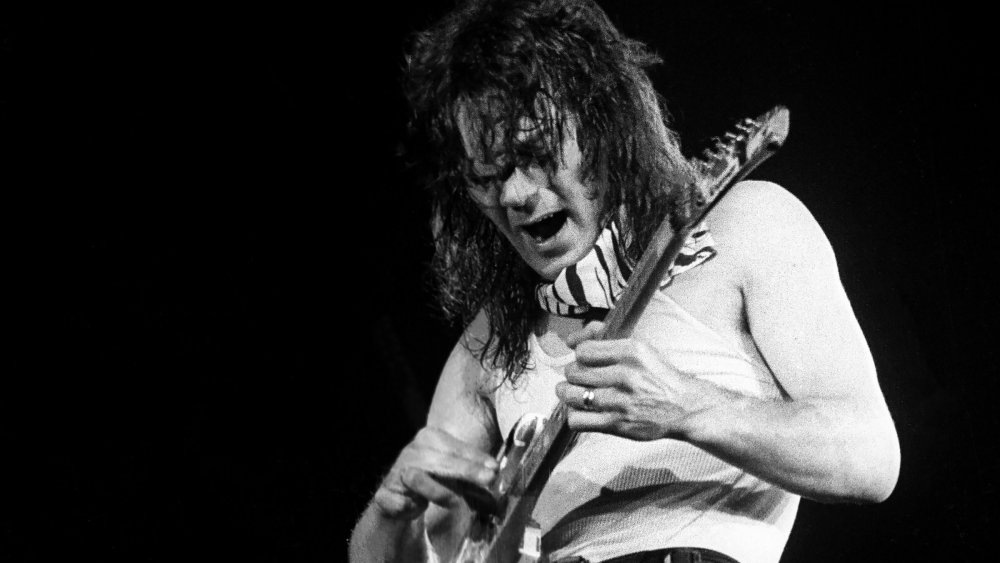 Larry Hulst/Getty Images
Rolling Stone takes another approach to ranking, offering up a top 10 list according to their readers. You know what's not on it? Van Halen III. One of its predecessors, Van Halen, sits at number one. The magazine said of that recording, "Van Halen remains one of the strongest debuts in rock history. The first half alone reads like a greatest hits album: 'Runnin' With the Devil,' 'Eruption,' 'You Really Got Me,' 'Ain't Talkin' 'Bout Love' and 'I'm the One.' Then flip the thing over and you've got 'Jamie's Cryin" and 'Atomic Punk.'" See? The original is always better.
Still, no music effort is all bad. When Entertainment Weekly reviewed the album they found some positive notes amid their criticisms, writing: "Rockists, take heart: There's no 'Jump,' no 'Right Now,' no obvious crossover hit, and good for Van Halen for not trying to rehash past victories (though 'One I Want' does recall 'Panama,' albeit minus Roth's endearingly sleazy sexual innuendos)."
The record even contained one decent song. As Brian Boone and Rob Smith wrote for Grunge, "Without You" had flaws, with Cherone trying to channel his inner Sammy Hagar shout, but ultimately, "for about six minutes, it sounded like this iteration of the band might just work, and work well."