American Pickers' Mike Wolfe Knows He Shouldn't Have Sold These Items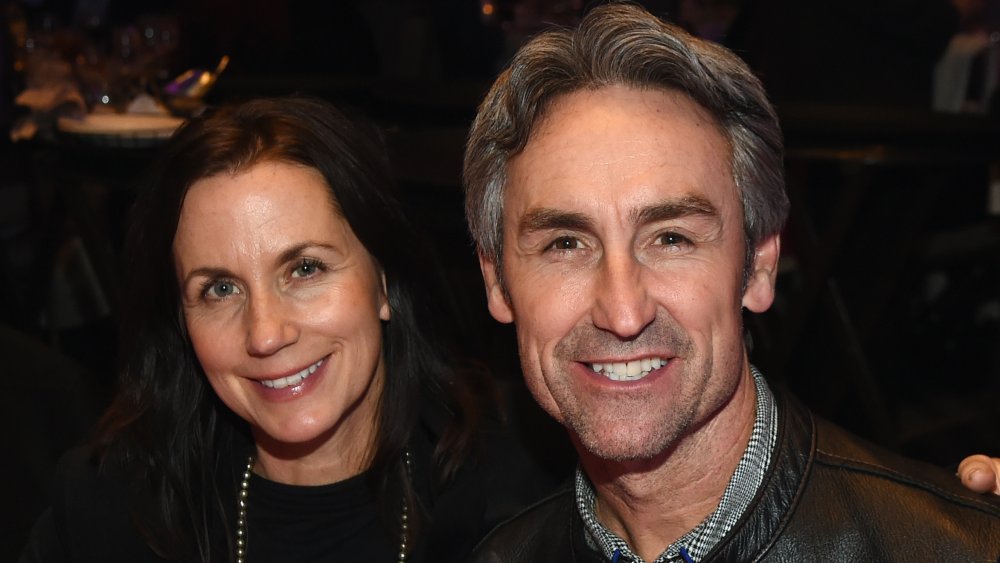 Rick Diamond/Getty Images
As one-half of the intrepid duo scouring the country for unique antique finds on History's American Pickers, Mike Wolfe has bought a lot of stuff, some of which he probably regrets. Many of the antiques he finds make it to his stores, Antique Archaeology in LeClair, Iowa and Nashville, Tennessee. And sometimes he even keeps the things he discovers in people's sheds. When he finds something he really likes and is unwilling to part with, he sometimes brings it to the home he shares with his wife and their daughter. He told The New York Times, his wife, then his girlfriend, Jodi Faeth, doesn't mind it when the stuff he picks becomes decoration in their house.
Wolfe has been an avid collector since he was young. He began picking when he was just a kid and even wants to encourage the next generation of pickers. He has a keen eye on the market value of many of the finds he picks. Sometimes he even knows when something rusty he sees sitting in a barn somewhere in the middle of nowhere can be remade into something he can sell. Wolfe partnered with Nashville designer David Phillips in 2011 on a line of lighting made from items he's picked.
Mike travels the country, looking for old things to sell or reuse. Sometimes, he sells something that he wishes he hadn't. Strangely, it isn't a rusty old sign or a bike he may have paid more money for than it's worth.
He found the shoes, then sold them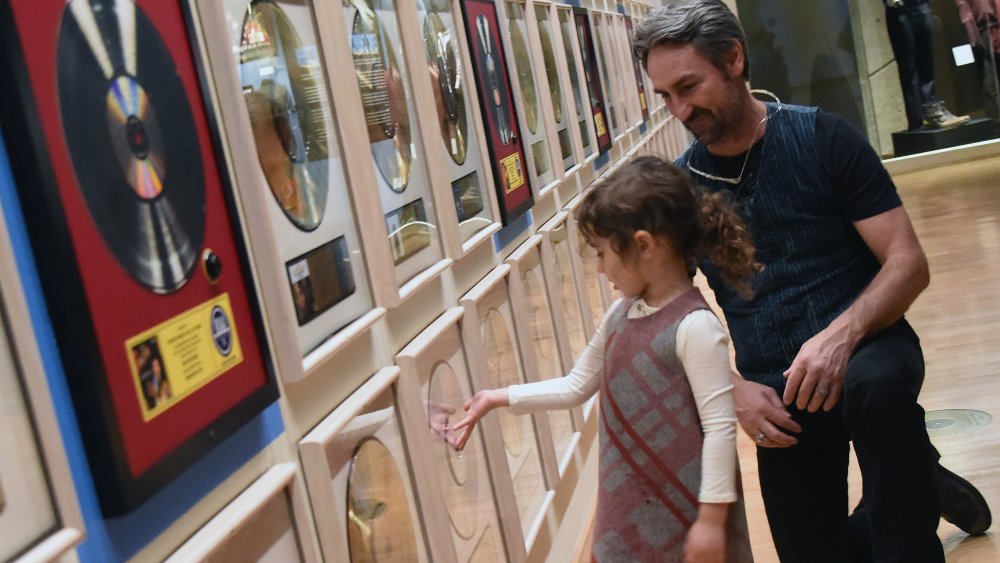 Rick Diamond/Getty Images
Despite the fact he sometimes keeps his finds, he did buy and then sell something he deeply regretted the moment he did. Wolfe told Country Living that he regrets selling a pair of vintage children's cowboy boots. He said he'd always been on the lookout for children's cowboy boots, even before his daughter, Charlie, was born. On a pick, he finally found a pair. But instead of bringing them home, he sold them, and immediately regretted it. He kept putting kid's cowboy boots back on his list of things to look for.
When his wife was pregnant, Wolfe said he found another pair of vintage children's cowboy boots. This time, he'd learned his lesson and decided not to sell them. Since then, he'd actually begun collecting the shoes. Wolfe even decided to display some of his collection of vintage kid's boots in his daughter's bedroom, to remind himself why he started collecting them in the first place. 
Wolfe's daughter, Charlie, is so important to him that he considered leaving American Pickers to concentrate on his family, according to WQAD. Wolfe wants to be present there for his now eight-year-old daughter — hard, since his job takes him on the road so much.
He's still picking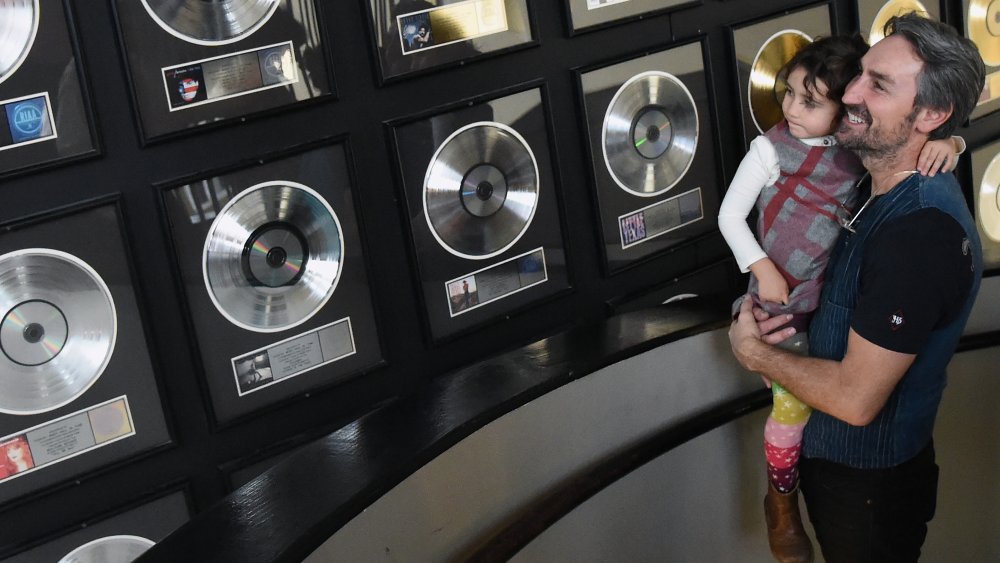 Rick Diamond/Getty Images
He said he wants to be around for as much of her life as possible, mostly since he was a little older when she was born. Wolfe and his family also endured hard times when Charlie underwent several surgeries to correct a cleft palate. That's why Wolfe is now an ambassador for Operation Smile, which helps fund cleft palate surgeries for those who can't afford it. Nevertheless, Wolfe has yet to call it quits with American Pickers. The show has begun filming its next season and will once again feature Wolfe and his picking partner, Frank Fritz. According to The Press of Millbury, Ohio, the two will be visiting towns in Ohio and Texas. History has not yet announced when the new season will begin airing.
Wolfe, whose first shop is located in his boyhood hometown of LeClair, Iowa, is currently participating in a campaign to encourage people to live in more rural areas, reported Tennessee's Columbia Daily Herald. The campaign invites people to consider moving to the small towns of Tennessee and Alabama, especially those people who have moved out of big cities because of the COVID-19 pandemic.
It seems that Wolfe is really relishing the feeling of being home and being a father. And if his picking for the show is lucky, he may even find more vintage children's cowboy boots to add to his growing collection celebrating his daughter. Maybe, when she grows up, he'll start collecting vintage prom dresses.