The Untold Truth Of Daft Punk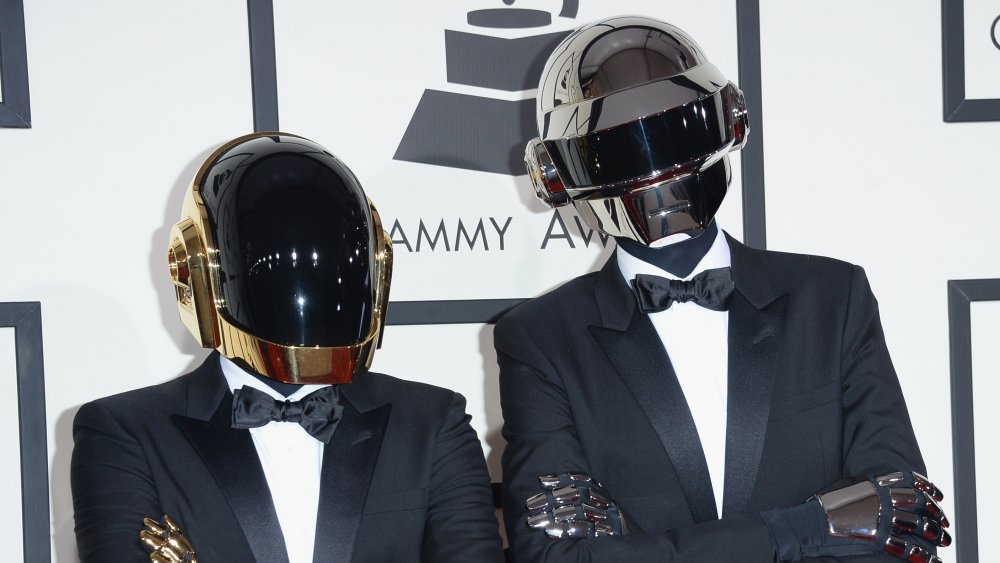 Jason Merritt/Getty Images
There are plenty of unusual musical groups, but few are as mysterious as the electronic duo Daft Punk. With a career spanning decades, it's surprising how little we know about them. They prefer it that way. They rarely grant interviews, and can never be seen in public without their iconic robot masks. As you can probably guess, there are indeed real humans underneath those shiny robot helmets. Daft Punk is made up of two Frenchmen: Guy-Manuel de Homem-Christo and Thomas Bangalter. Per Mic, the two men met at their Parisian secondary school in 1987. They were just 12 years old at the time, but they formed a friendship that would last a lifetime.
Homem-Christo and Bangalter bonded over their love of music. In 1992, reports The Guardian, the two founded a lo-fi rock band called Darlin' alongside a third friend, Laurent Brancowitz. But Darlin' was short lived, and according to Flavorwire, Bangalter later admitted that "The rock n' roll thing we did was pretty average, I think." The critics were equally unimpressed; per George FM, a review in Melody Maker called Darlin's music "a daft punky thrash."
Darlin' quickly disbanded, but, in 1993, Homem-Christo and Bangalter adopted "Daft Punk" as the name for their next musical venture. The duo moved away from rock, focusing instead on electronic music. That said, Daft Punk drew inspiration from a variety of genres, and the duo has sampled (says Whosampled) from a broad range of artists, especially those of the 1970s and '80s.
Thomas Bangalter and Guy-Manuel de Homem-Christo chose to become robots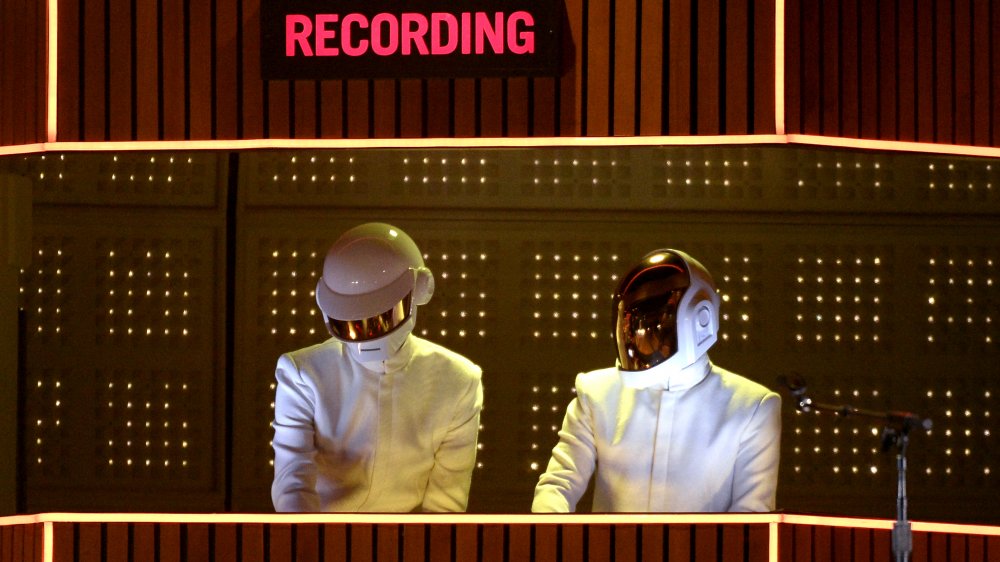 Kevork Djansezian/Getty Images
Daft Punk began performing at French nightclubs. After signing with Virgin Records in 1996, per The Guardian, Daft Punk began to travel the globe, performing at several clubs in the United States, and with no costumes whatsoever.
But Daft Punk began to prefer anonymity after the release of their first studio album, Homework, in 1997. Homework left a big impact on the world of electronic music, and Daft Punk feared that the attention they received as performers could detract from their music. Bangalter explained this perspective in a (rare) interview, quoted by My Modern Met: "We don't believe in the star system. We want the focus to be on the music ... We don't want to get recognized in the streets." Starting in the late '90s, Daft Punk began performing in masks. By the early 2000s, the duo had adopted complete robot personas.
Daft Punk's 2001 album Discovery brought them even more fame, as the singles "Digital Love" and "Harder, Better, Faster, Stronger" became hits. But, per MetaCritic, Daft Punk's 2005 album Human After All was released to mixed reviews. Critics feared that Daft Punk may have peaked. Following this mixed reaction, they took a break from releasing studio albums. That's not to say they were completely inactive; per EDM, Daft Punk composed the soundtrack to the 2010 movie Tron: Legacy, and the duo spent much of the early 2010s collaborating with other artists, like Kanye West.
Random Access Memories brought Daft Punk into the mainstream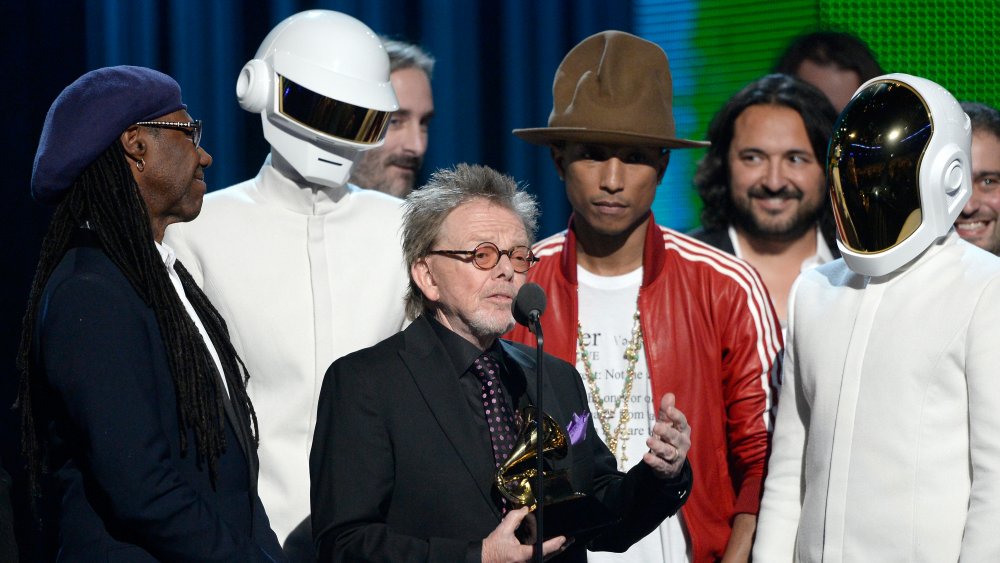 Kevork Djansezian/Getty Images
In 2013, Daft Punk returned in full force. The duo's brand of retro-futuristic dance music went mainstream, wrote Rolling Stone, following the May release of Random Access Memories. In Random Access Memories, Daft Punk collaborated with many different artists – Pharrell Williams being the most famous. Per Billboard, the album's top hit, "Get Lucky," peaked at #2 on the U.S. charts in 2013. The album would go on to win Album of the Year at the 56th Annual Grammy Awards.
With Random Access Memories, Daft Punk became a viral sensation. A cover of their music by the a capella group Pentatonix has received over 300 million views on YouTube. Per Rolling Stone, they were also covered by the French army marching band during a 2017 performance for French President Emmanuel Macron and President Donald Trump. Through their 2016 collaboration with The Weeknd on the hit song "Starboy," Daft Punk finally hit #1 on America's charts, per Billboard.
Today, Daft Punk remain quiet about their personal lives, but a GQ article suggests that they each have two children. It's unclear what Homem-Christo and Bangalter's plans for the future are. The duo hasn't released a new studio album since Random Access Memories, and fans were disappointed that they didn't go on tour in 2017 — despite going in 2007 and 1997. Could Daft Punk be done releasing new music? We'll have to wait and see what the robots have decided.