The Tragic Real-Life Story Of Chicago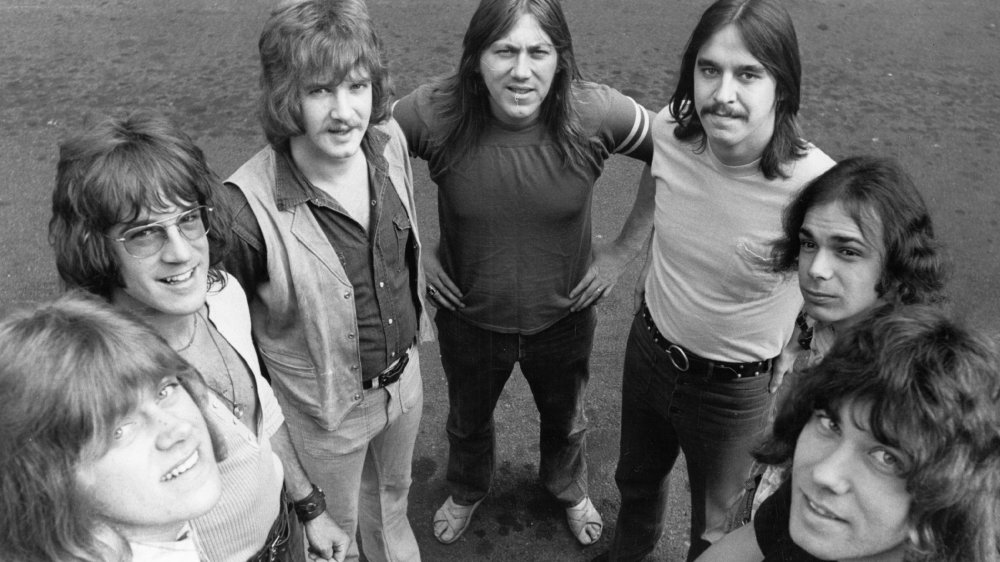 Ian Showell/Getty Images
As one of rock music's biggest-selling groups, Chicago is one of the most enduring bands of all time. If you know Chicago from their many albums and songs featured in movies or from the radio, the band has been around the block. But Chicago's start, and their journey, has been full of ups and downs.
Predictably, if you haven't guessed from the name, Chicago formed in that city in 1967. Originally called The Big Thing, it consisted of saxophonist Walter Parazaider, guitarist Terry Kath, drummer Danny Seraphine, trombonist James Pankow, trumpet player Lee Loughnane, and keyboardist and singer Robert Lamm. However, the band wanted a fuller sound, so they hired tenor and bassist Peter Cetera to join the group. At first, the band mostly played covers of popular songs, wrote AllMusic, and became very successful at it. But, the band wanted to spread its wings.
In 1968, the band moved to Los Angeles at the urging of their manager James William Guercio. So, they left the Midwest, changed their name to Chicago Transit Authority, and began playing at the clubs around LA. Guercio, who worked as a producer for Columbia Records, got the band signed to its first record deal. They released their first album in 1969, leading to enough popularity that they were invited to play at Woodstock, though their slot was taken by Santana instead, Cetera told The Spokesman-Review. In those early days, the band was on a high ... though they did have to change their name after the actual Chicago Transit Authority complained.
They went through difficult times and lineup changes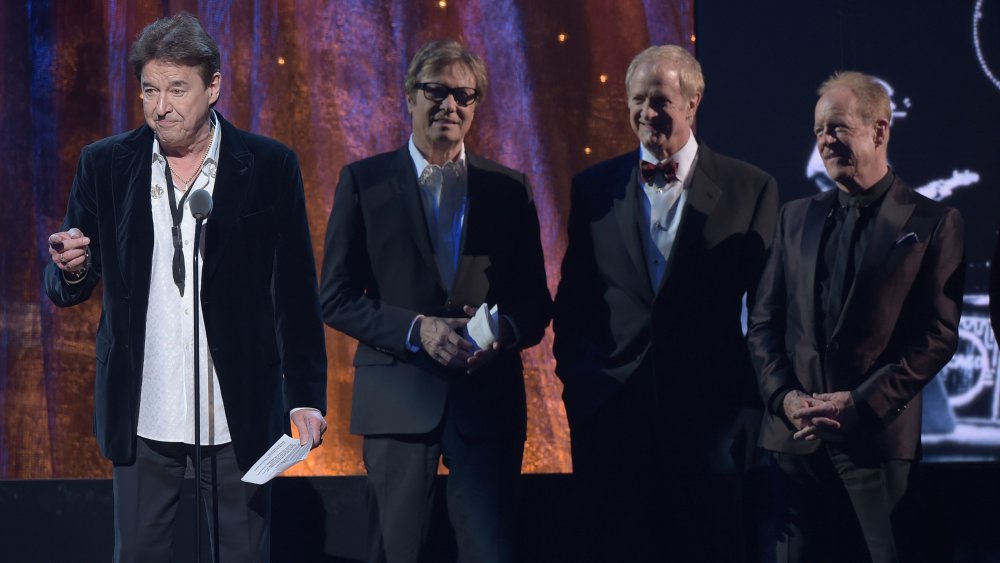 Theo Wargo/Getty Images
With a newly shortened name, Chicago continued releasing albums at a rate of one per year. With hit after hit, it seemed the band was sailing smoothly into success. Some band members, however, felt as if their musical ambitions were being curtailed, first by Guercio and second by their newfound fame. According to AllMusic, most of their biggest hits were ballads sung by Cetera. Guercio was also a very controlling manager whom the band believed might have taken advantage of them financially. So Chicago split with Guercio.
Then tragedy struck. The Chicago Tribune reported Kath died of an accidental self-inflicted gunshot wound, which paralyzed the group both creatively and emotionally. Ultimate Classic Rock wrote Kath suffered from drug and alcohol problems. But his death in 1978 had nothing to do with his substance abuse issues. A lifelong gun enthusiast, he was at a crewmember's house playing around with pistols, playing Russian Roulette. Unfortunately, one of the firearms was loaded. He died instantly.
Chicago struggled to find Kath's replacement, the Chicago Tribune said, and it took years before the band could find a suitable new member in Bill Champlin. 
Cetera also began thinking of leaving the band. Despite moving to a different producer, David Foster, ballads were still their more popular genre. People thought of Cetera as Chicago's lead singer, so when he left for a solo career in 1985, it was a big blow to the group. Their next album only went gold, compared to their platinum standard.
Waning success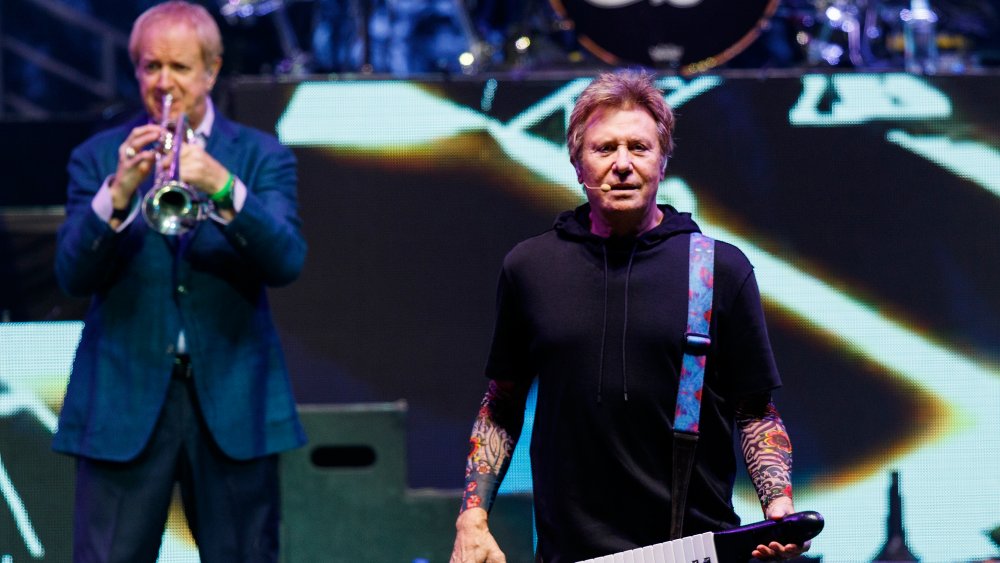 Andrew Chin/Getty Images
Chicago invited Jason Scheff to replace Cetera, and the band continued performing. But, as the 80s turned into the 90s, many members decided to leave, so the group kept changing its lineup. The group wrote and recorded their 22nd album in 1993. But their record label shelved it for 15 years.
By this time, Chicago wasn't putting out top 10 hits anymore. The industry had changed, but they did still have a loyal following. Leaning into this nostalgia, Chicago began releasing Christmas albums and compilations of their greatest hits. They toured heavily with other acts like the Doobie Brothers and Earth, Wind, and Fire, and in 2016, the band was honored with an invitation to be inducted into the Rock and Roll Hall of Fame, though Cetera declined to perform with the group. Chicago continues to tour and perform and release Christmas albums. Their songs have been featured in movies, commercials, and television shows. Their influence proved to last past their peak.