Why Jimi Hendrix Was Never The Same After Covering Hey Joe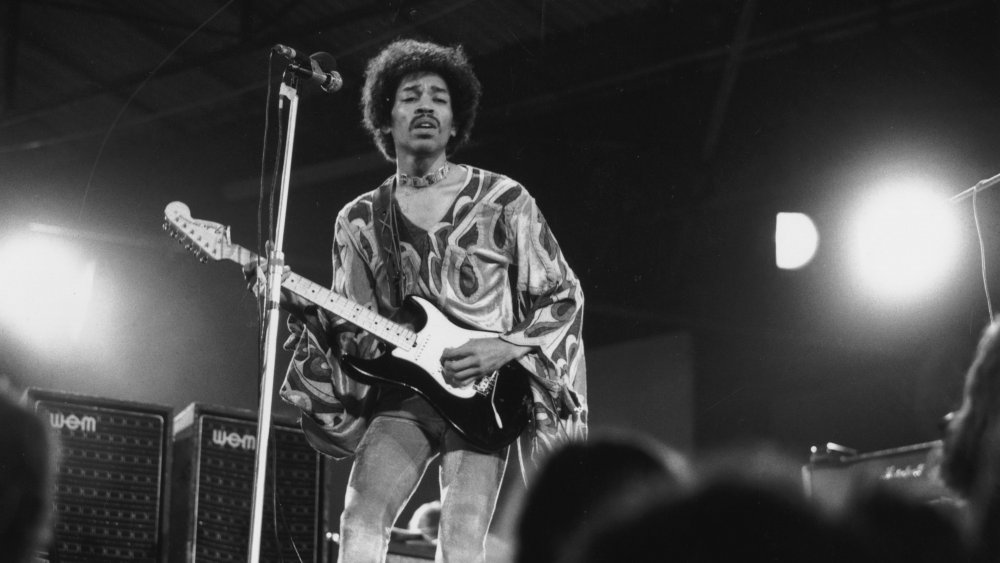 Doug Mckenzie/Getty Images
It is difficult now to picture Jimi Hendrix as anything other than an icon. In his short life and brief career, he gave the world some of rock music's most quintessential recordings and performances which have come to define a pivotal few years in the history of music and of western society as a whole. Before he made his name with such blistering performances as those he gave at the Monterey International Pop Festival during the Summer of Love in 1967, or at Woodstock in 1969, Hendrix had a difficult time getting his musical career off the ground.
Though he had been an avid guitarist and rock fan since an early age, the circumstances of Hendrix's upbringing meant that he, unlike many musicians from more privileged and affluent backgrounds, was unable to pour himself boundlessly into his passion. Rather, according to Biography, the future guitar legend dropped out of school and worked a series of odd jobs to support himself while in the process of mastering his musical skills.
His father, James "Al" Hendrix, had served in the U.S. Army during World War II, and in this the young Jimi — who was born "John," but given the name "James" by his father upon his return from war — followed in his father's footsteps, and went into the military to train as a paratrooper. There, he put together a group and performed under the name The King Kasuals, before receiving an honorable discharge following an injury from a parachute jump.
Hendrix's timely cover of "Hey Joe"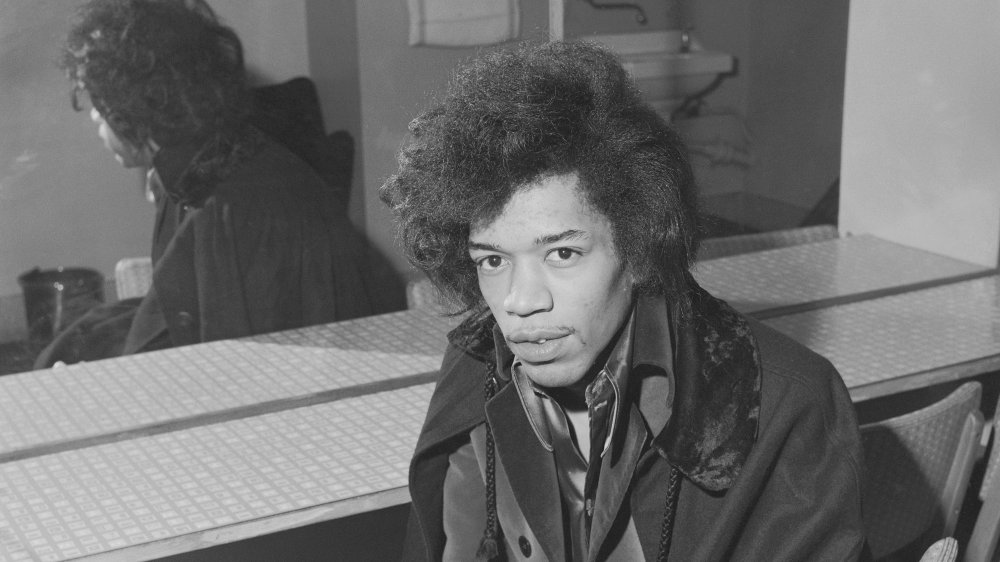 Michael Ochs Archives/Getty Images
Upon leaving the military Hendrix performed as a session musician under the name Jimmy James, but it was while fronting his own group, Jimmy James and the Blue Flames in 1966 in New York, that Hendrix had a fortunate meeting that would forever change the course of his musical career.
"Hey Joe" is now known as one of Hendrix's signature studio recordings, but the importance of the song in getting Hendrix the attention his career desperately needed cannot be understated. As Ultimate Classic Rock puts it: "Jimi Hendrix was in the right place at the right time, playing the right song."
Chas Chandler, bassist for the classic rock outfit The Animals, was in New York when Hendrix and his band were active on New York's live music circuit. Chandler was in the audience at one of Hendrix's gigs at the behest of his friend, the model Linda Keith, who just the previous day had played him a new record by folk-rock singer Tim Rose, titled "Hey Joe." Chandler was impressed by the song, though it had not been a commercial hit. He later told Guitar Player, posted on Seattle Hendrix: "I said, 'Wow, I'm gonna find an act and record that song in England. That's going to be a hit.'"
Hendrix took to the stage with his Blue Flames and began his opening number. Can you guess was it was yet? Can you? Of course: it was, against all odds, "Hey Joe."
Luck, London, and legend status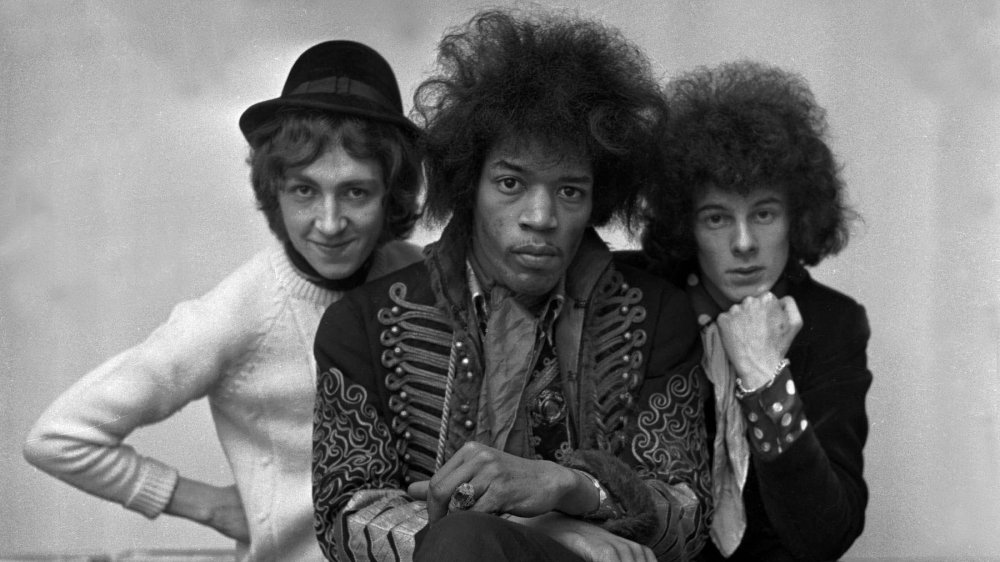 Photoshot/Getty Images
And Hendrix characteristically played the opening with his teeth, a trick that would become his trademark during live performances. Chandler, who was looking to break into music management, knew he had stumbled across something special. He convinced Hendrix to come to London to record his version of "Hey Joe."
To say that serendipity played a part in kick-starting his career isn't to discount his enormous, almost superhuman abilities as a guitarist and songwriter and his captivating presence on the stage. But the fact of the matter is that to gain success, everyone — even Hendrix — needs to get a break. And Hendrix got his break by winning the support of Chas Chandler.
It could be argued that the cover of "Hey Joe" that really matters isn't the studio recording all know; rather, it's the version that was heard by Chandler in a small club in New York, played by Jimmy James and the Blue Flames. If Hendrix has decided that night to cover any other song, he may not have made that decisive move to London, where he first gained massive success before later becoming a household name in America and beyond. According to Ultimate Classic Rock, the version of "Hey Joe" recorded by Hendrix's newly formed group, The Jimi Hendrix Experience, became a top 10 hit in Britain a month after its release, peaking at number 6 on the UK singles chart. The rest, as they say, is rock music history.