Why Motley Crue Members Traveled In Separate Buses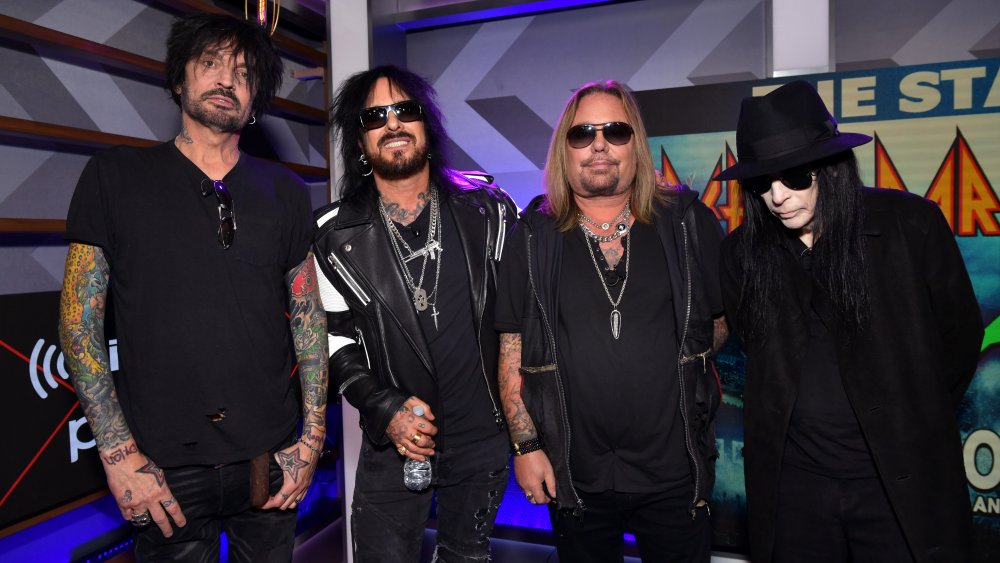 Emma Mcintyre/Getty Images
Even casual fans of glam metal legends Mötley Crüe are acutely aware of the omnipresent dueling between members, which has ensued for over 30 years. As Blabbermouth reports, the band traveled together in name only, as each member had their own separate tour bus. According to Vince Neil, the lavish arrangement was, at least in part, due to the number of children coming along for the ride. "Nikki has nine people on this bus. Tommy has his kids all the time," Neil told Rolling Stone. "Everyone has their own schedule. There's also not much for us to talk about unless it's about the show."
Neil expanded on that thought to Blabbermouth. The band could go on separate buses not just because of family members and schedule differences, but also because the members simply could afford it. "People don't understand that. We try to travel comfortably," said Neil. "Nikki has his kids, and Tommy has his kids .. You can't do that on the same bus. If you can afford to do it, why would you wanna live like animals if you can just be nice and comfortable?"
Although Mick Mars has since accused Neil of distancing himself from the rest of the group, Neil insists that everyone's still great friends. With family members traveling along, it's not like there's much room for the kind of heavy metal debauchery the boys were once known for.
They're the best of friends, depending on who you ask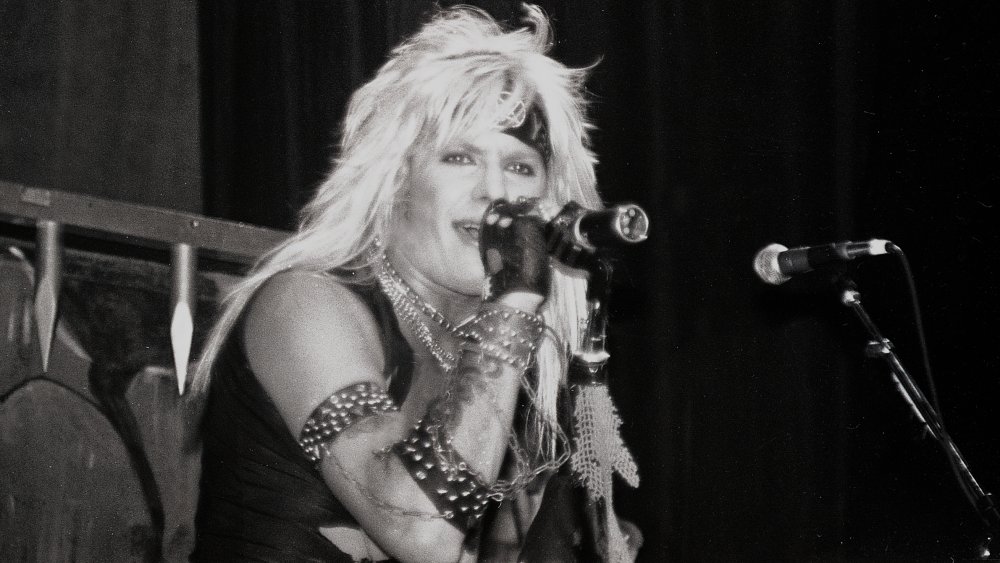 Bill Tompkins/Getty Images
Neil's declarations to the contrary — "we're, like, the best of friends. It's just dumb rumors, and people just talk without really knowing anything" — the depth of the friendships between Crüe members depends on who you ask.
Louder Sound tells Nikki Sixx's version of the band's relationships. He describes the other members of the rock band as "not enemies but not friends. I'll probably never see them, except in passing." Hollywood further reported that Sixx predicted 'We probably won't see each other" on upcoming tours. "We don't hang out now. We go on stage ... but we don't hang out."
In 2016, drummer Tommy Lee stated that he and the rest of the band went their separate ways after the show without saying goodbye to each other, and that he hadn't spoken to Sixx or Neil since. While the four-piece reunited in 2018 to play on the soundtrack for the band biopic The Dirt (and planned to embark on a 2020 tour, which has been delayed to 2021 due to the COVID-19 pandemic), it is unclear whether the rockers have truly hung out in person since.