How Smokey Robinson Got His Name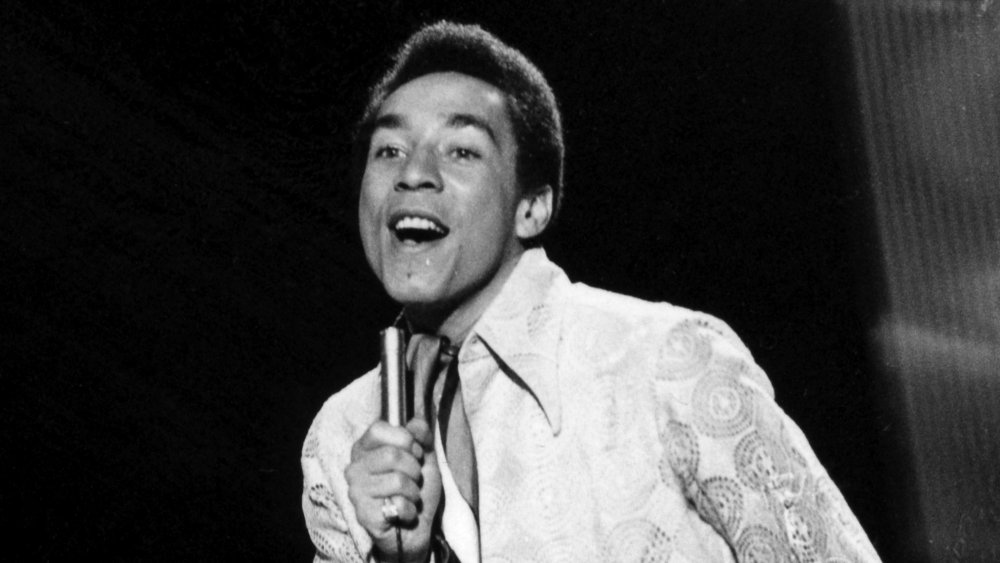 Donaldson Collection/Getty Images
Iconic soul and R&B crooner Smokey Robinson has been called "the King of Motown," a title well-earned over his 60+ years in the music business. He was a songwriter, producer, and frontman of the vocal group the Miracles, with hits like "The Tracks of My Tears" and "Shop Around." He went on to have a long and successful solo career with classics like "Crusin'" and "Being With You," and even did a stint as vice president of Motown Records from the mid 1960s to the late 1980s.
Born William Robinson, Jr. on February 19, 1940, he started going by "Smokey" at an early age. In a 2012 interview with the Los Angeles Sentinel, reporter Chelsea Battle sat down with Robinson just before he was to headline a benefit concert for Pastor Frank and P. Bunny Wilson of New Dawn and Christian Village Church. She kicked off the interview by asking Robinson about the nickname, noting that she'd read it had come from an uncle who had given it to Robinson "so that you would constantly remember that you were a Black man because you are fair skinned." 
Little Smokey Joe loved cowboy movies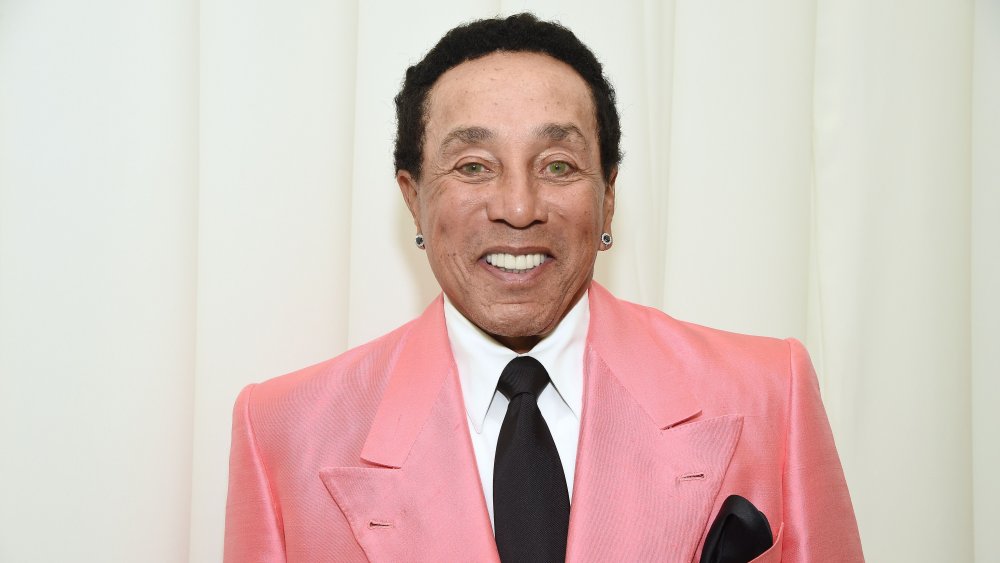 Michael Kovac/Getty Images
According to Robinson, his uncle Claude, who was his favorite uncle as well as his godfather, did give him the nickname Smokey, but it wasn't inspired by his complexion. As a child, Robinson loved cowboy movies and his beloved uncle would take him to see them and came up with a cowboy name for his nephew, Smokey Joe. Robinson reminisced: "From the time I was 3 years old if people asked me what my name was I didn't tell them my name was William, I told them my name was Smokey Joe."
Starting around age 12, Robinson dropped the "Joe" portion of the nickname and started going by Smokey. Just a few short years later, according to Britannica, Smokey started his first group, the Matadors, who would go on to become the Miracles and make Uncle Claude's affectionate nickname for his cowboy-movie-loving nephew known far and wide. Robinson acknowledged in the Los Angeles Sentinel interview that he, too, had heard the rumor about receiving the nickname because he was a light-skinned Black man, but set the story straight, clarifying, "that's not true."