The Duran Duran Cover Song That Is Among The Worst Of All Time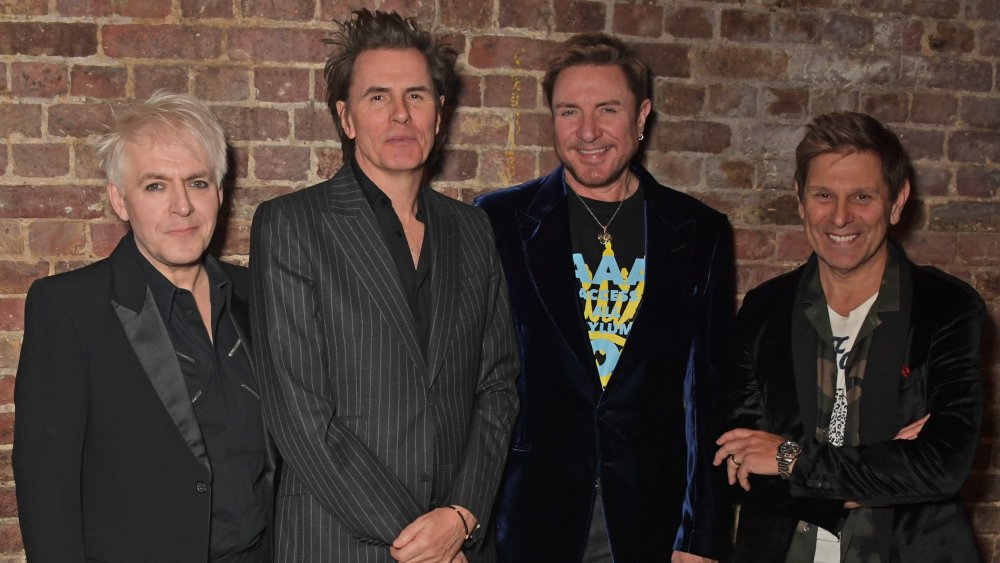 David M. Benett/Getty Images
Here's the thing: Some covers of great songs can be masterpieces themselves, effectively giving a fresh twist to an old classic. They can shift genres and add a new layer to the piece while preserving the lyrical and tonal integrity of the tune. Nearly everyone cites Van Halen's cover of "You Really Got Me," an original by The Kinks, as a career-altering moment in the band's trajectory and a tune that was a mainstay of their concert appearances. Other covers of popular songs can simply fall flat, or worse, be plain awful.
Then there are covers that exist that are absurdly strange, which by many accounts, flat-out shouldn't exist. Unfortunately, new wave band Duran Duran's cover of Public Enemy's "911 is a Joke" is an example of the latter, an acoustic blues-rock rendition of a serious critique on race in America. The 1990 hit single by the New York-based hip hop group was originally written about the problem of emergency medical services refusing to respond quickly when called to inner-city communities with large Black populations.
Not even super fans wanted to hear it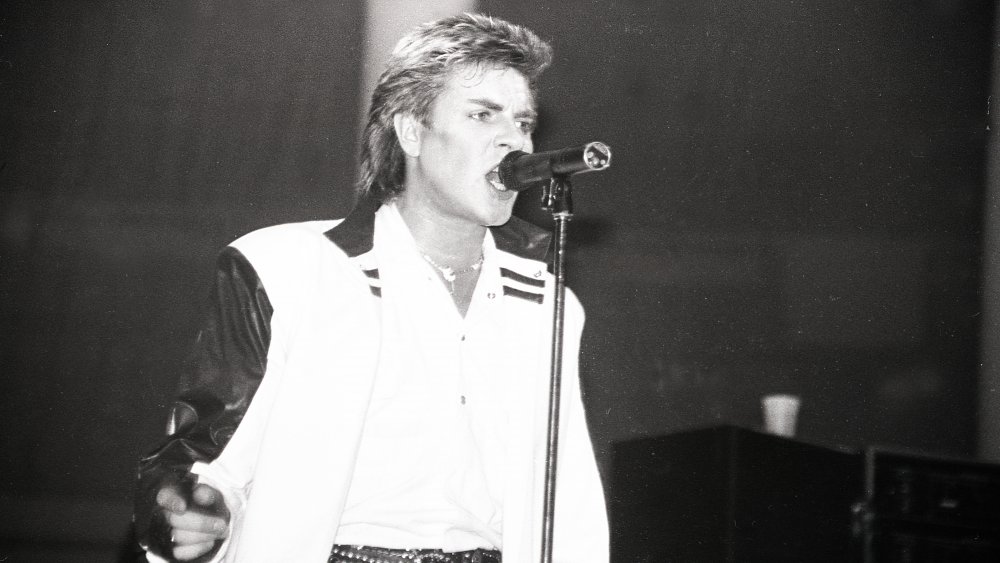 Bill Tompkins/Getty Images
With lyrics (posted at Duran Duran Fandom) such as "Late comings in the late comin' stretcher / That's a body bag in disguise, y'all I'll betcha / I call 'em body snatchers, quick they come to fetch ya / With an autopsy ambulance just to dissect ya," it's questionable whether the song is something the English '80s synth legends ("Hungry like the Wolf") can relate to. (It's also worth pointing out that 911 doesn't mean much in England, where the emergency services number is 999).
The cover wasn't just a one-off jest at a live show, either. Rather, the tune was recorded for an entire album of covers released in 1995, dubbed Thank You, which also includes Lou Reed's "Perfect Day" and Melle Mel's "White Lines". AllMusic gave the album one measly star, with critic Stephen Thomas Erlewine calling it "never something even the most dedicated fan wanted to hear." Whether that's a fitting description is up to the listener, but many critics agree that the cover of "911 is a Joke" is among the worst covers ever, period.