The Surprising Source James Holzhauer Accumulates His Knowledge From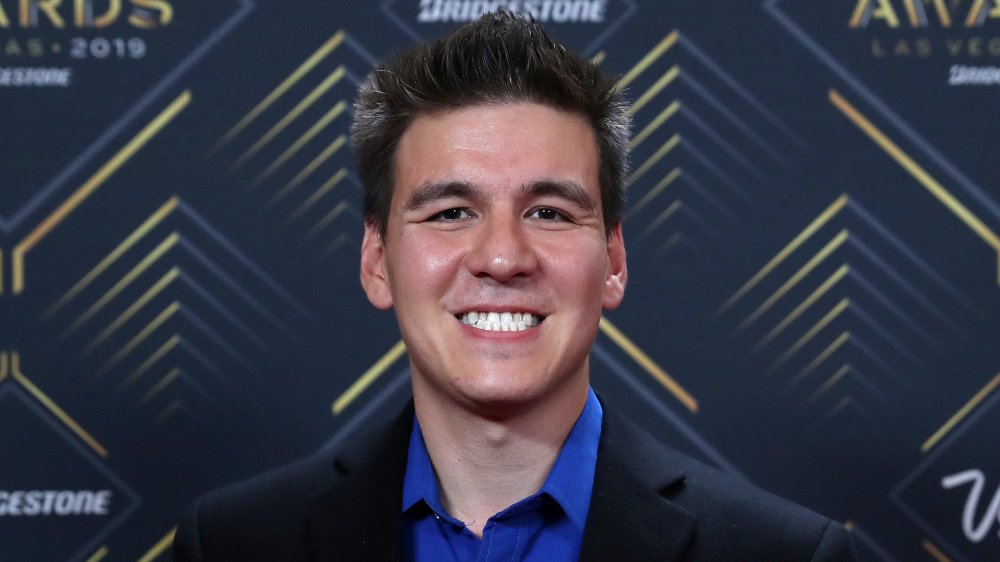 Bruce Bennett/Getty Images
Answer: This is where James Holzhauer accumulated his trivia knowledge in advance of his 32-episode Jeopardy! win streak. Question: What is the library? While this is technically the correct response, Alex Trebek would probably ask you to be more specific if this clue ever appeared on Jeopardy! for real. Because, as it turns out, Jeopardy! champion James Holzhauer prepared for his appearance on the show by borrowing from one section of the library in particular — and not one you might expect.
Speaking to Perspectives on Reading, Holzhauer voiced his support for the public library system, without which he would have been lost. "Even though I went to fine schools, I think of myself as an autodidact. ... Preparing for Jeopardy! was basically a one-man job" — besides the support of his wife, that is. "Libraries," he added, "are here to make sure everyone with the proper initiative can educate themselves to meet their goals."
Studying at the library isn't especially surprising, even though most of us do our research on the internet these days. But what is surprising is what Holzhauer chose to withdraw from the library. Neither textbooks, nor encyclopedias, nor anything you'd probably expect. "My big secret for studying subjects I find uninteresting is to check out the children's section of the library," Holzhauer told the Naperville Sun, posted by the Chicago Tribune. "The books there are filled with pictures and fun facts, and they're a great way to learn the nuts and bolts of any subject."
James Holzhauer prepared for Jeopardy! by reading children's books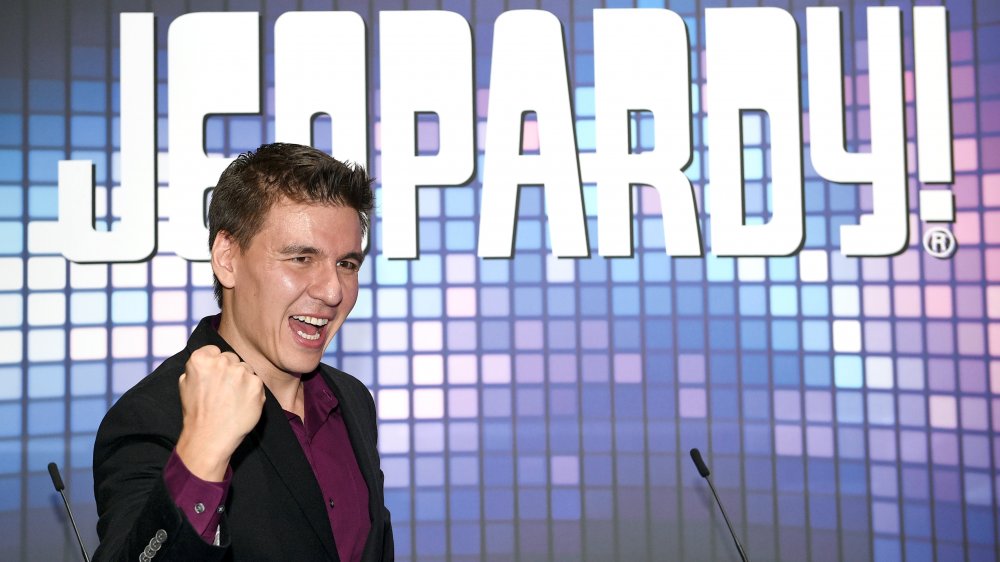 David Becker/Getty Images
Holzhauer's formula seems sensible enough. If you want to know the basics of any subject — the exact type of trivia that Jeopardy! is likely to ask — then why not start with kids' books? Not only are they easy to understand, they're also more interesting than manuals or encyclopedias. "You may be able to read an adult book about a boring subject without falling asleep," Holzhauer told the Washington Post, "but I can't." Holzhauer explained that he typically read multiple childrens' books on each subject to ensure that he didn't miss any important details. Some of his favorite kids' series include Zachary Hamby's books on mythology and the literary adaptations of Classics Illustrated.
At the same time, Holzhauer was aware of the unusual optics of an adult man browsing in the children's section of a library. Speaking to Publishers Weekly, Holzhauer explained that he "was living in Seattle at the time and their libraries actually don't allow adults in the children's section without a kid ... I mostly placed holds on books. When I needed to browse the shelves, I did so quickly and tried not to look like a creeper."
Today, children's books aren't exactly James Holzhauer's ideal choice for Sunday evening reading. Since he no longer has to prepare himself for Jeopardy!'s diverse trivia questions, Holzhauer told Perspectives on Reading that "Most of the books I read for pleasure are about bridge, popular economics, or rock music."