The Truth About Muhammad Ali's Son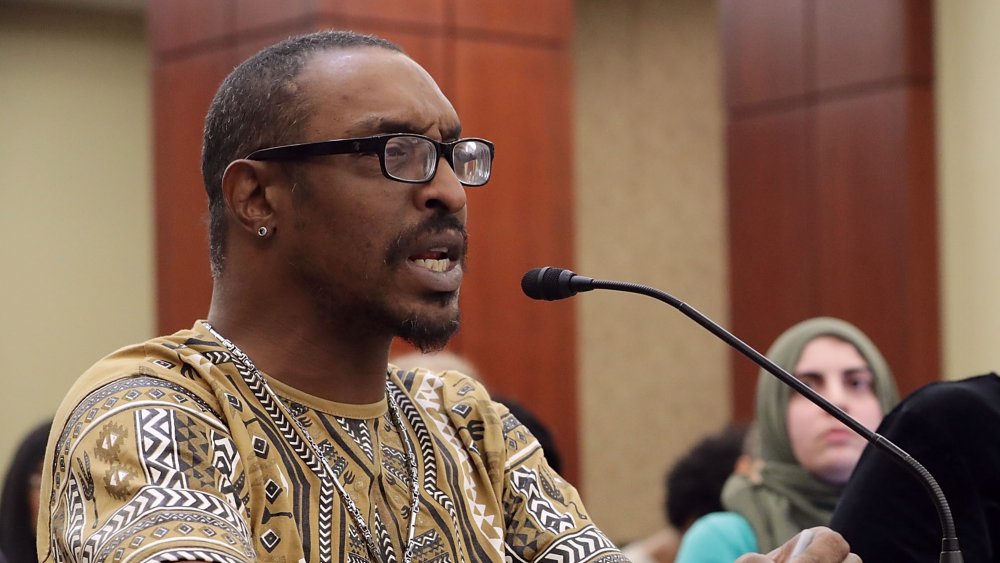 Chip Somodevilla/Getty Images
It has to be challenging to be the child of any celebrity. It seems that being the son of the man people still call The Greatest, boxing and civil rights icon Muhammad Ali, was particularly hard for Muhammad Ali, Jr. Born in 1972 to then-30-year-old Ali and 17-year-old actress Belinda Boyd, Ali, Jr. was raised primarily by his grandparents. In a 2014 interview with the New York Post, Ali, Jr. shared that he couldn't recall ever sharing a meal with his entire family and remembered being bullied in school by other kids who wanted to fight and "to see if I was like my father." 
Despite seeing him "all the time" as a small child and feeling "proud of [his] daddy," things eventually changed, with Ali, Jr. telling the reporter "my father never really spent time with me ... he spent it with his daughters rather than me." At the time of the interview, Ali, Jr. was receiving food stamps and referred to a local shelter as his "savior," noting he went there when he was out of food or needed shoes and clothes for his children. Parkinson's disease had taken a toll on his father's health; when he'd last seen Ali, Sr. at a Las Vegas birthday party, it was as if "he was in a coma." Ali Jr. predicted his father was dying and proclaimed, "It'd be really sad to see him go, but everything is for the best, and I will see him again in heaven."
A lifetime of money problems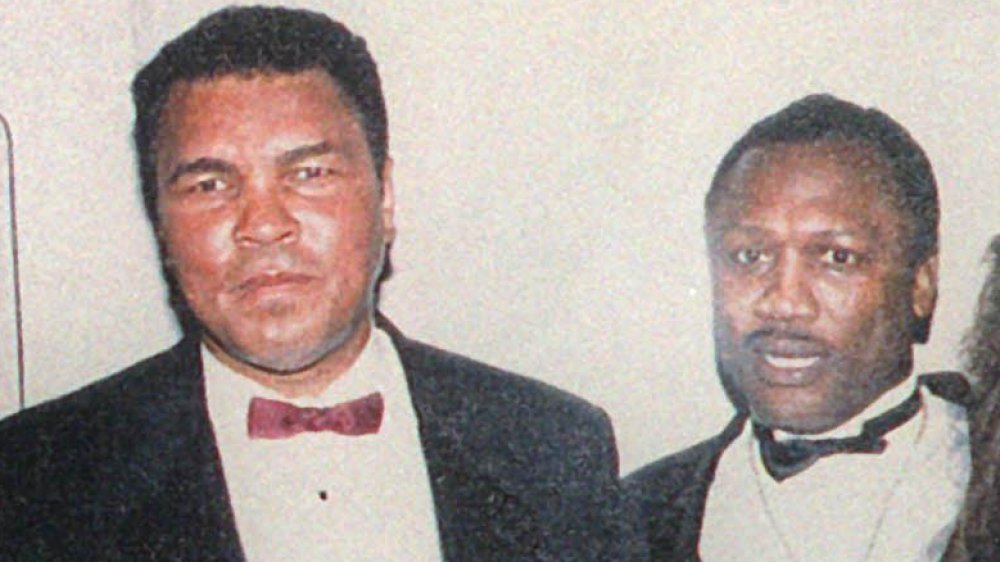 Getty Images/Getty Images
When Muhammad Ali died in 2017, his son's financial struggles were seemingly alleviated, but his personal sttuggles continued. According to Inside Edition, Ali Sr. left each of his children $6 million. Ali Jr.'s wife Shaakira reported that her husband hadn't returned to their Chicago apartment after his father's funeral, leaving her "totally heartbroken" after years of her paying the bills while Ali Jr. "only had odd jobs, cutting grass, or gardening for neighbors" during their 11 years of marriage. In 2019, The Sun reported that Muhammad Ali Jr. was taking legal action to "get a bigger slice" of his father's fortune, noting he received just over $1,000 monthly, as opposed to a projected $6.45 million he would get "if the boxer's fortune was split equally between nine kids and [Ali Sr.'s wife] Lonnie," which implies that he didn't receive millions upon his father's death.
Ali Jr. made additional headlines in 2017 when he and his mother, who changed her name to Khalilah Camacho Ali during her marriage to Muhammad Ali, testified on Capitol Hill, per NBC News. They were detained at Fort Lauderdale-Hollywood International Airport when returning from Jamaica just days into President Donald Trump's executive order restricting travel from seven Muslim-majority countries. Mother and son both testified that they'd been separated and questioned about their religion and their names, even after they shared their relationships with Ali Sr. The two have since organized a campaign, "Step Into the Ring," opposing Trump's Muslim ban.