The Film That Put A Strain On Neil Diamond's Career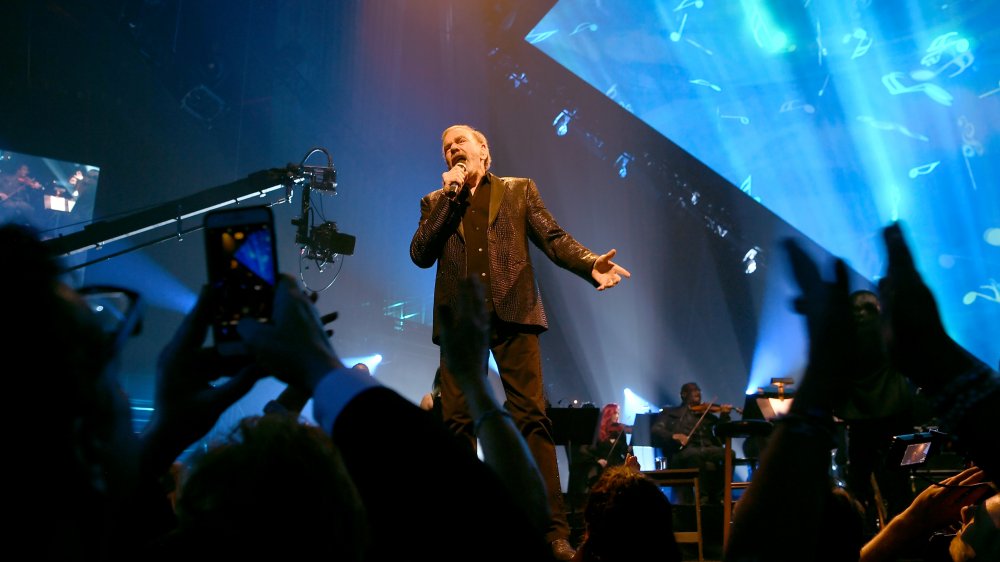 Denise Truscello/Getty Images
Even before Neil Diamond hit his first number one single with 1970's "Cracklin' Rosie,"  he's had us crooning his lyrics in the car, at the bar and during backyard BBQs. Seriously, how many times have you sung "Sweet Caroline"'s," "Hands, touching hands. Reaching out, touching me, touching you." And that's from 1969 — more than 50 years ago. ("Sweet Caroline" made it into the Library of Congress's National Recording Registry in 2019 because of its "cultural and esthetic significance," reported the Mercury News. Yep. The tune is that catchy.) Fun fact: Even before making his own music, Diamond wrote songs for others, according to Biography, including the Monkees' "I'm a Believer" (1966) and "A Little Bit Me, A Little Bit You" (1967) and later, UB40's big 1983 hit "Red, Red Wine."
This Brooklyn-born music maker had 13 top 10 hits, with three of them going to number one, according to Billboard.  His awards include a 2018 Grammy Lifetime Achievement Award, Kennedy Center Honors 2011 honoree, and inductions into the Songwriters Hall of Fame in 1984 and the Rock and Roll Hall of Fame in 2011. 
The man is a legend. The biggest chink in this hit maker's armor is the 1980 remake of The Jazz Singer. Unfortunately, Diamond's big break in the movies underwhelmed both the public and the critics. Rotten Tomatoes ranked it at 19 percent and said his "foray into acting is a total miss in this gaudy and unconvincing remake."
Neil Diamond: From The Jazz Singer to Now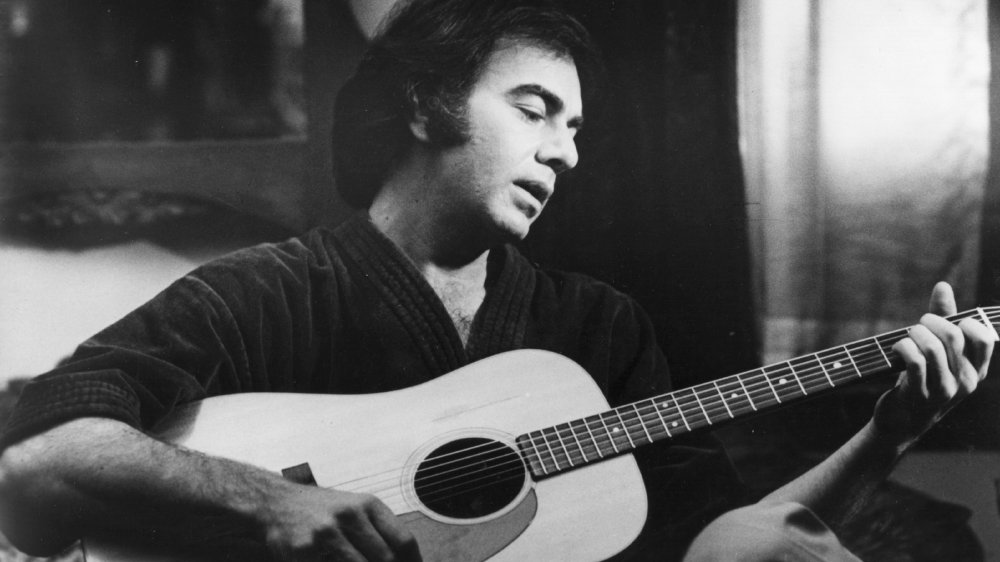 Keystone/Getty Images
Legendary film critic Roger Ebert wrote: "The Jazz Singer has so many things wrong with it that a review threatens to become a list. Let me start with the most obvious: This movie is about a man who is at least 20 years too old for such things to be happening to him. The Jazz Singer looks ridiculous giving us Neil Diamond going through an adolescent crisis." (Ouch.)
Still, some good music came out of it — "Love on the Rocks," "America," and "Hello Again." The soundtrack album sold more than five million copies. Plus, as Grunge points out, "To be fair, it's hard for musicians to successfully make the jump into acting. 
In 2018, Diamond retired during his 50th anniversary tour after a Parkinson's diagnosis, according to the BBC. "I have been so honored to bring my shows to the public," he said. "My sincerest apologies to everyone who purchased tickets and were planning to come to the upcoming show." Diamond plans to continue doing music, though. In fact, he did an update the lyrics to "Sweet Caroline" during his coronavirus quarantine, telling his fans (via YouTube): "I know we're going through a rough time right now, but I love you, and I think maybe if we sing together, well, we'll just feel a little bit better." The new lyrics: "hands washing hands, reaching out, don't touch me. I won't touch you." Another classic.