The Reason Topper Headon Left The Clash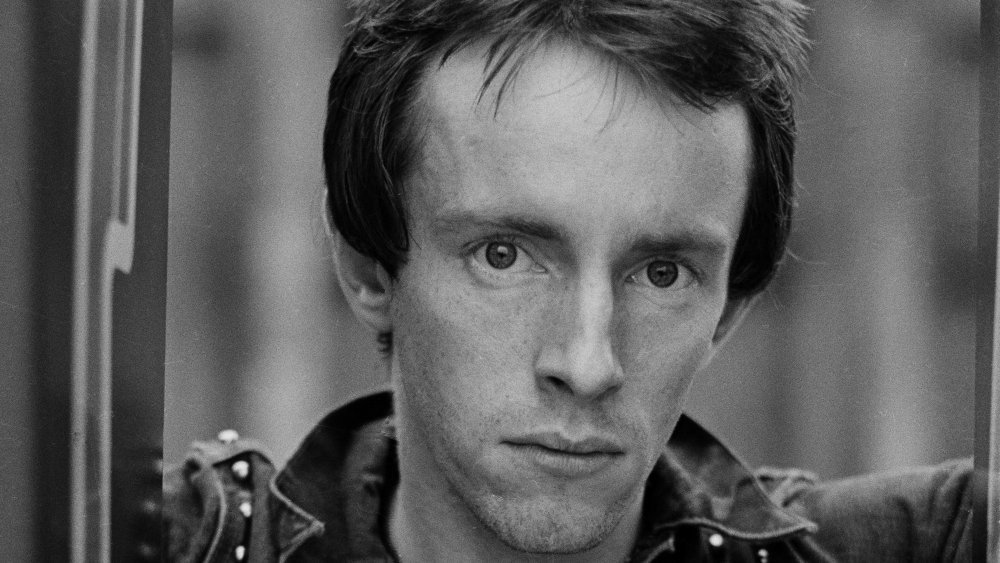 Michael Putland/Getty Images
Topper Headon almost didn't bother auditioning for The Clash at all. In 1977, Headon was drinking at London's Rainbow Theatre, depressed because he'd been fired from multiple drumming gigs for not hitting the drums hard enough, per a 2009 interview with the Independent. There he met up with Mick Jones, guitarist for The Clash, who needed a new drummer and invited Headon to try out. Headon planned to blow off the audition, having played in Jones's previous band, the London SS, noting, "they were all long hair and afghans and stuff."  He changed his mind upon seeing Jones, lead singer and rhythm guitarist Joe Strummer, and bassist Paul Simonon on the cover of NME. Soon Headon joined the band, "relearn[ing] [his] whole drumming style." 
Topper was at the top of his game when the band recorded the 1978 album Give 'Em Enough Rope; producer Sandy Pearlman called him "the human drum machine."  As Topper remembered that time, "I didn't make mistakes. I really could drum." During the band's 1979 tour of the United States, they were supported by blues and rock legend Bo Diddley. During Diddley's soundcheck, Headon lept onto the stage and started playing Diddley's signature beat. For the rest of the tour, he played with both Diddley and The Clash. Unlike the rest of The Clash, Headon and Diddley would forgo sleep at the end of the night and stay up "drinking, snorting cocaine and watching the [pornographic] movie Behind the Green Door on the bus's video."
'Erratic and self-destructive'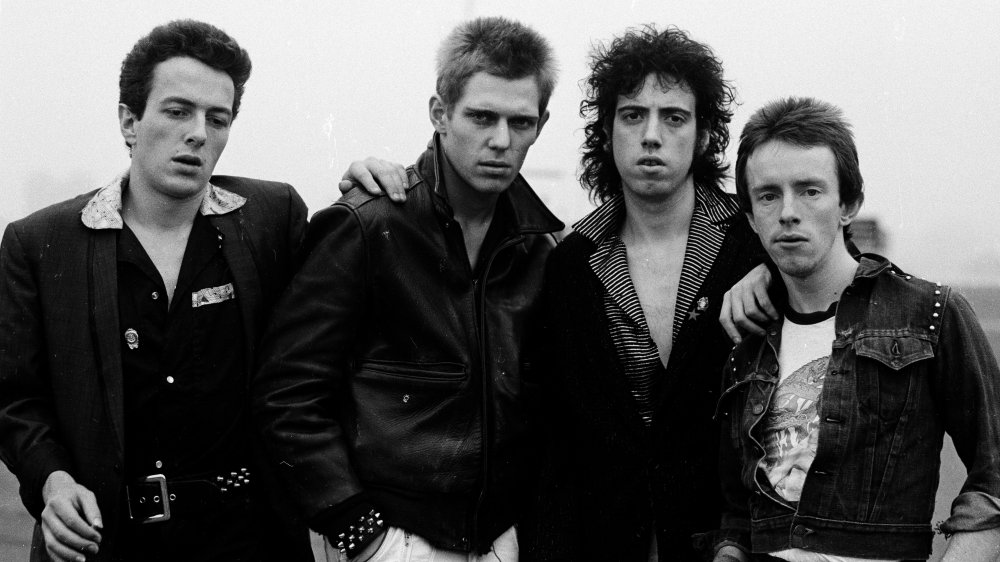 Michael Putland/Getty Images
Headon and the rest of the band continued to drift apart in terms of their offstage lifestyles, with Headon acting the stereotypical rock star, constantly consuming alcohol and drugs. For the rest of The Clash, their "punk roots gave way to musicianship," only occasionally partying with their ever-partying drummer. Eventually, Headon joined the road crew's heroin use, becoming so "erratic and self-destructive" that the rest of the band insisted on staying on a different floor in hotels to get away from their drummer's constant mayhem.
Things reached a peak when his drumming was affected negatively by his drugging. Joe Strummer gave him a final chance during a gig in Amsterdam; Headon responded by snorting "generous" lines of cocaine directly in front of the rest of the band. He was suspended immediately and Strummer soon "drunkenly told a journalist that The Clash had sacked Headon for being a junkie."
Headon spent the next several years attempting to continue his drumming career while getting on and off drugs. At one point fellow former Clash member Steve Jones "kidnapped" him, put him in rehab, and invited him to join his new band, Big Audio Dynamite. Unfortunately, their reunion was short lived, as they suddenly each received about $260,000 in Clash royalties. Headon left the band, burned through all of the money in 18 months, and found himself bankrupt. 
'By rights, it should have been me that died'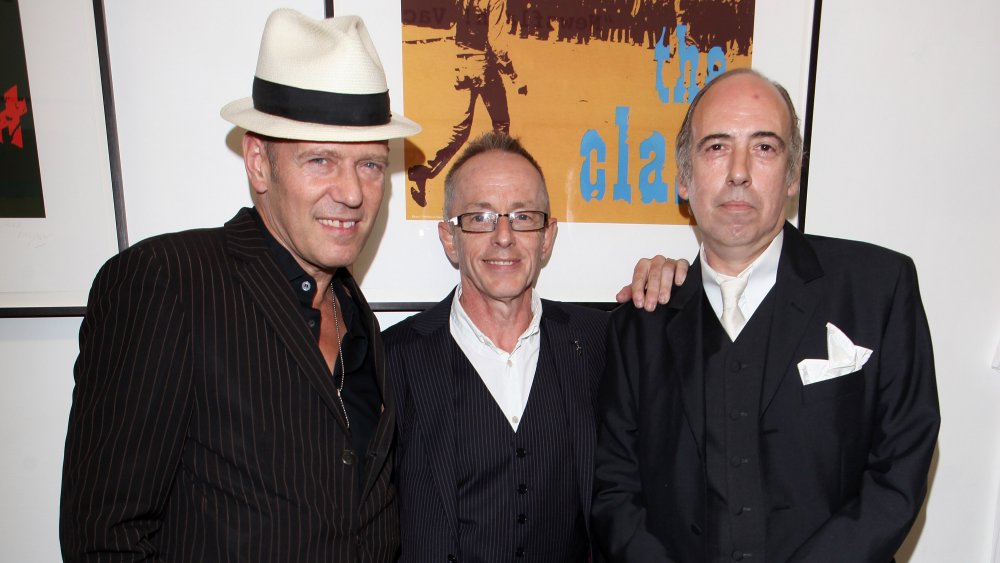 David M. Benett/Getty Images
Headon remained actively addicted to heroin into the 2000s. He served a jail sentence of 18 months for dealing heroin, and at one point stayed at a hostel for homeless people, "living on cans of Special Brew supplemented by twice-daily visits to soup kitchens."
His 13th attempt at rehabilitation was successful. When asked why, he was surprisingly casual: "I don't know. Something happened. I started feeling part of life again. I've been clean ever since." Joe Strummer made an attempt to reunite the Clash at their 2002 induction into the Rock & Roll Hall of Fame, but died before the ceremony. Headon told the Independent, "By rights, it should have been me that died."
As reported by Radio Times, the remaining original members of the Clash reunited in 2013 on BBC Radio 6 Music for an "intimate show" and interview in honor of their newly released box set, Sound System.