This Is How People From Mister Rogers' Hometown Wanted To Honor Him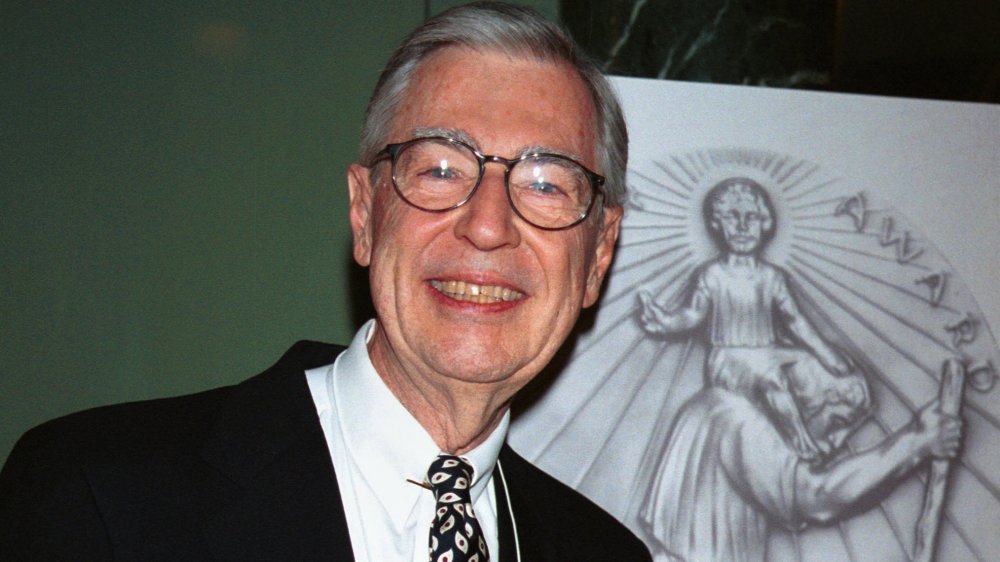 Arnaldo Magnani/Getty Images
Fred Rogers was known primarily as Mister Rogers of the long-running PBS television show Mister Rogers' Neighborhood. Rogers gently and thoughtfully reached out to generations of preschool children, encouraging emotional and social growth while assuring his television neighbors that he loves them just the way they are. Rogers, who died in 2003, was a native of Pittsburgh, Pennsylvania, and the city has a great deal of Mister Rogers pride. Tributes to everyone's favorite neighbor can be found throughout Pittsburgh, reported Pittsburgh magazine in 2014. They range from a dinosaur dressed in Rogers' iconic cardigan sweater and sneakers named Fredasaurus Rex Friday XIII to Idlewild Park's Neighborhood of Make-Believe exhibit, which includes a life-sized replica of the Neighborhood's Trolley, to a 7,000 pound and 11 feet high bronze sculpture which Roadside American unceremoniously refers to as the Lumpy Mister Rogers Statue due to its, well, lumpy appearance which one road trippers likened to "if a mud monster mated with The Thing from the Fantastic Four."
Despite all of this, one Pittsburgh resident wanted to take the city's devotion to Mister Rogers one step forward and rename the Pittsburgh International Airport the Fred Rogers International Airport. Ian Dennis Miller started a Change.org petition addressed to the Allegheny County Airport Authority in which he enthused "Fred Rogers, a television pioneer and children's entertainer, shared Pittsburgh's sense of community with the world through his PBS show, Mr. Rogers' Neighborhood ... We wish to welcome everybody to our neighborhood." 
'Mr. Rogers is already part of the experience here'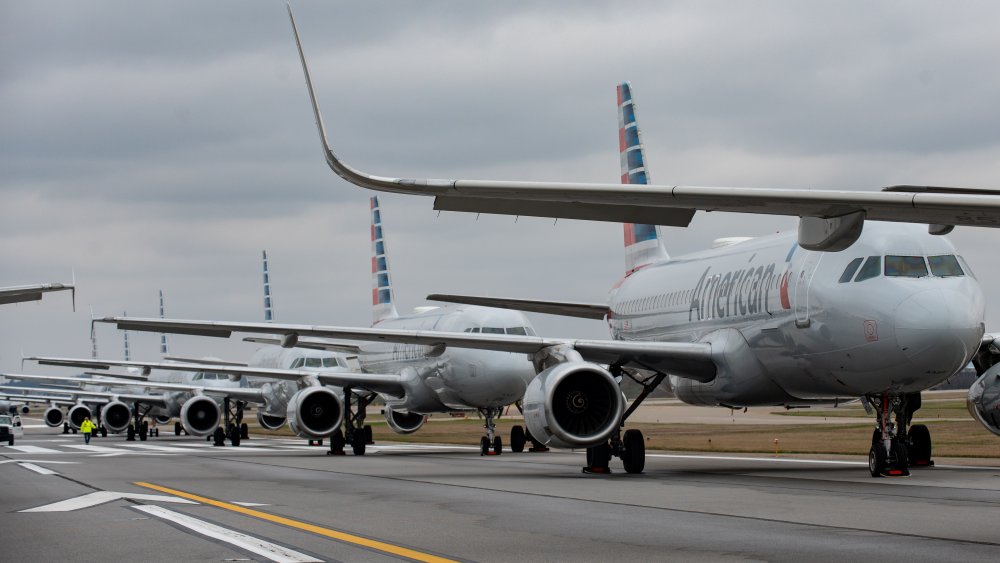 Jeff Swensen/Getty Images
The petition struck a chord with many literal and figurative neighbors of Mister Rogers alike, garnering over 15,000 signatures. Pittsburgh magazine spoke with Bob Kerlick, vice president of media relations for the Airport Authority about the petition to see if its suggestion had any hope of becoming reality. Kerlick appreciated the interest from Miller and company, noting "we know that Fred Rogers occupies a special place in the hearts of Pittsburghers and people around the world. Because of that, Mr. Rogers is already part of the experience here." Indeed, the airport's Concourse C contains an exhibit dedicated to Rogers; as of 2018, travelers can stop by and use a large chalkboard and "share memories of watching Mister Rogers' Neighborhood, have refreshments, and pick up free buttons and red shoelaces from employees wearing red cardigans," reported USA Today.
 As for renaming, it was a no go; per Kerlick, "In 2016, we completed a rebranding of the airport to better match the ongoing renaissance of the Pittsburgh region, and at this time our focus is on continuing to advance 'Pittsburgh International Airport' as a global aviation leader."