What Was Sean Connery's Net Worth At The Time Of His Death?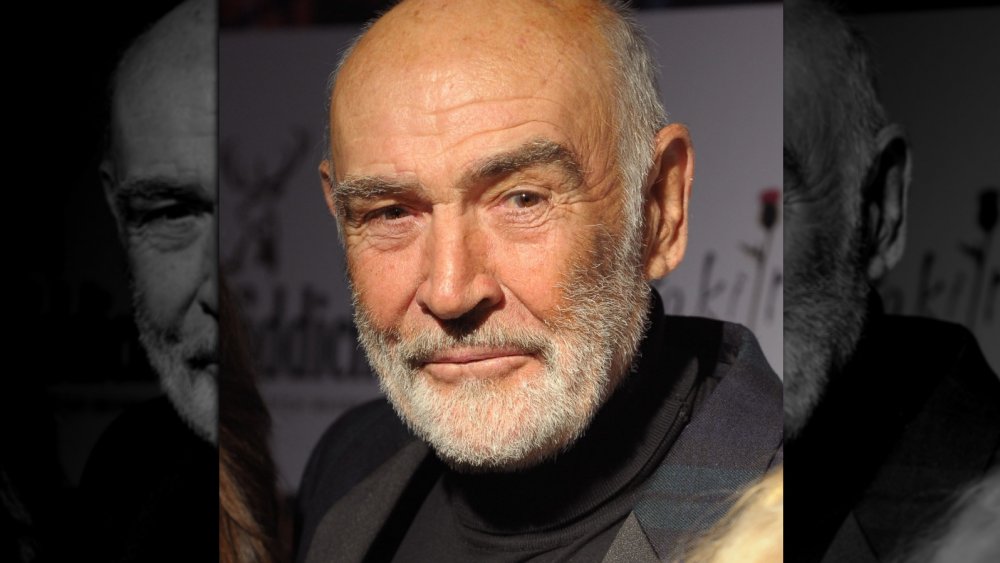 Andrew H. Walker/Getty Images
Sir Sean Connery is one of those names that bridges generational gaps, and wouldn't he? The actor was the first to take James Bond to the big screen, kicking off a nearly 60-year franchise that's still going strong and would light the way for several other big names to portray the superspy. Not to mention, he's consistently regarded as the best actor to take on the role of 007 in viewer polls, according to BBC. Connery's acting career spanned more than half a century, and his accent was just as popular as his charming smile in the United States.
Sir Sean passed away peacefully in his sleep October 31, 2020. We've seen a lot of industry icons die over the past year, but few had the lengthy careers the Connery had before his passing, nor did many of them amass the level of wealth the 90-year-old actor enjoyed during his lifetime. With his long run in high-profile film roles, the Scottish actor raked in a fair share of cash before he died.
Sir Sean Connery's contributions to the film industry were acknowledged with a knighthood by Queen Elizabeth II of England at the turn of the millennium. He'd picked up an Academy Award in 1988 for Best Supporting Actor in The Untouchables, but as the wise old acting professor once observed, you can't eat awards. Fortunately for Sir Sean, his profession also brought him a boatload of cash.
Sir Sean Connery was fairly loaded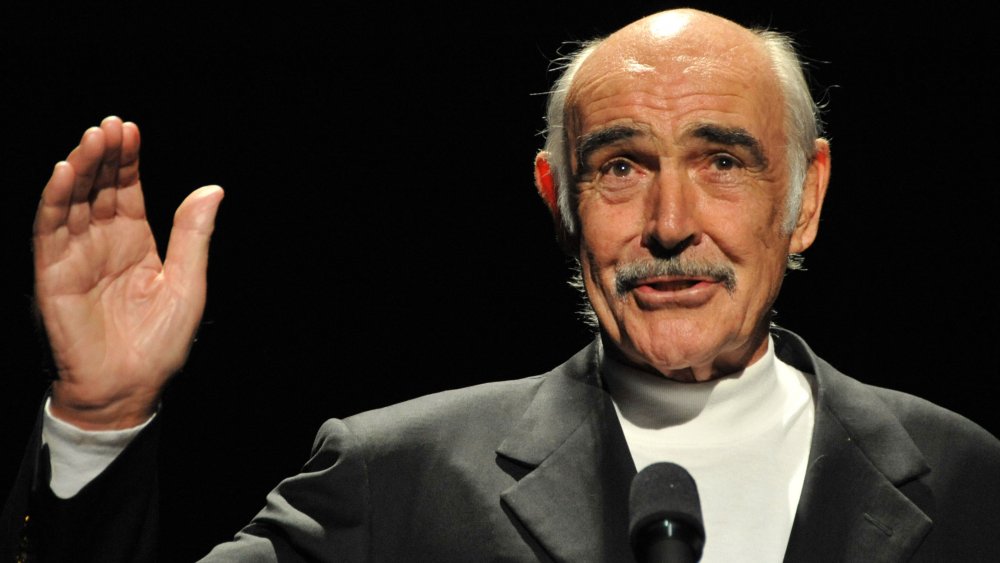 Frazer Harrison/Getty Images
The late James Bond actor got his first major break in the 1957 gangster flick No Road Back after playing bit parts on stage and TV for a few years. He'd appeared in seven other productions in 1957 alone. Five years later he'd take on the spy image in Dr. No, which led to Connery as James Bond through six other films, into the early 1980s. By the time he died, Connery had his name attached to nearly 100 productions, according to IMDB.
The amount of money Connery made from acting was massive. In fact, at one point he held a Guinness World Record for a salary of $1.25 million, for the 1971 film Diamonds Are Forever, according to Time. It might not sound like much today, but that was a huge number 50 years ago. Between his numerous Oscar-nominated performances and his single win, Celebrity Net Worth estimates that Sir Sean Connery was worth a whopping $350 million at the end of his life. That's enough to be both shaken and stirred.
According to Inquisitr, if Connery hadn't turned down the role of Gandalf in Lord of the Rings – he was offered $6 million per film, plus a 15 percent cut of the profits — his net worth would have more than doubled.