The Craziest Properties Nicolas Cage Has Purchased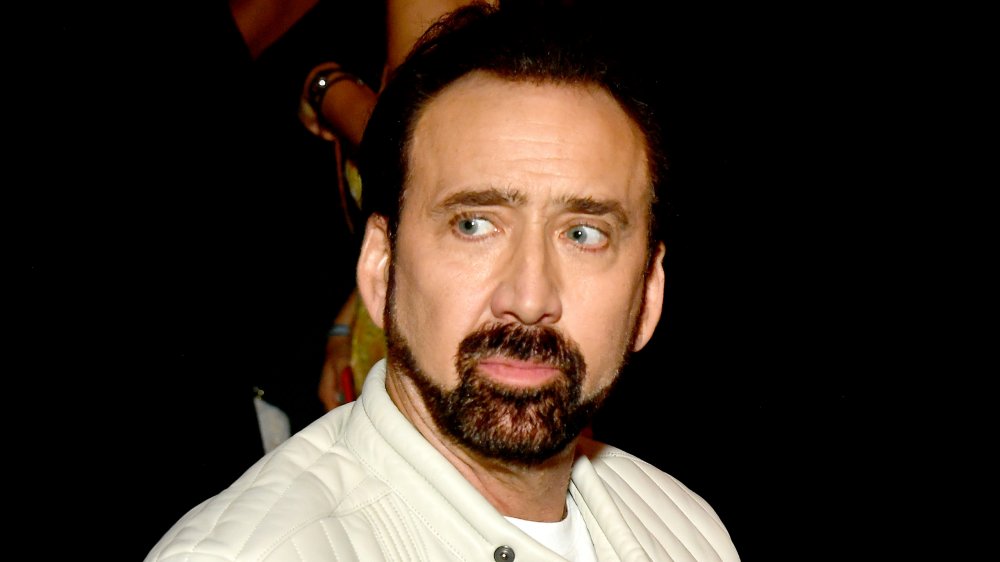 Amy Sussman/Getty Images
Nicolas Cage's penchant for bringing eccentric, larger-than-life characters to the big screen is seemingly fed by his actual existence as an eccentric, larger-than-life character. The Academy Award-winning Cage was once worth a whopping $125 million, per CNBC, but lost it all on a string of bizarre purchases, including several extremely weird properties. At one point, Cage owned a total of 15 properties. The man truly committed to buying exotic real estate. 
Perhaps the "home" that tops the list in terms of notoriety is New Orleans' LaLaurie Mansion, which Cage told Vanity Fair was "the most haunted house in America." The house is named for its former owner, socialite and serial killer Marie Delphine LaLaurie, who turned the attic of the mansion into her own personal chamber of horrors, in which she tortured and murdered several enslaved people forced to work as servants, as reported by History. According to CNN, in November of 2009 a bank foreclosed on the mansion as well as another New Orleans property, together worth a total of $6.8 million. At the time of foreclosure, Cage owed $5.5 million in mortgage payments and $151,730 to the City of New Orleans in real estate taxes.
To top it all off, he reportedly bought the LaLaurie Mansion because he thought it would be "a good place in which to write the great American horror novel," per his Vanity Fair interview, but he "didn't get too far" with the book.
More than one castle AND a private island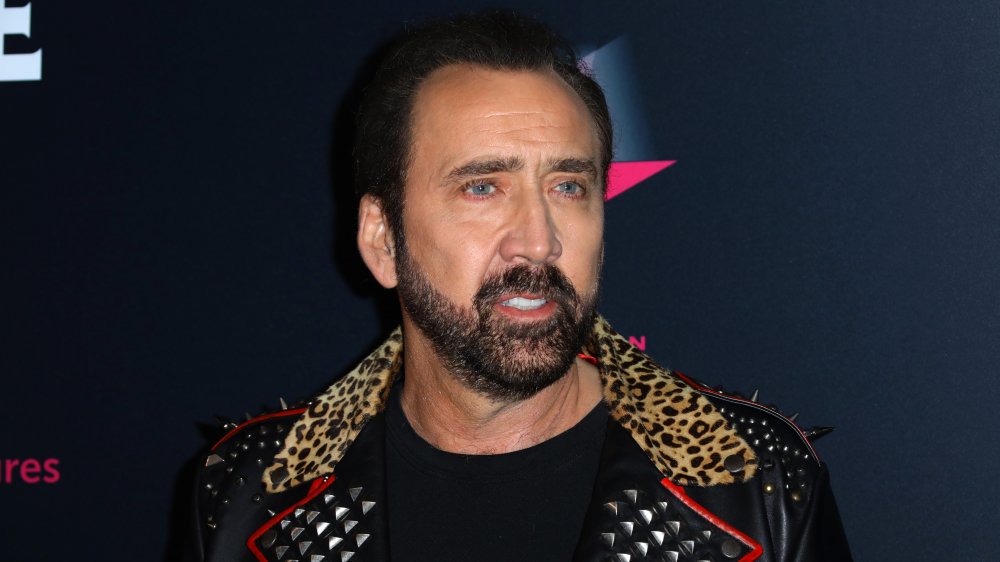 Jc Olivera/Getty Images
Some of us honor our parents by planting a tree or naming a child after them. Cage honored his mother by buying a Bavarian castle in 2006. People reported that Cage was inspired by his mother's ancestors hailing from "good old Bavaria" and that he ""liked the architecture and the gigantic forest," adding that he was looking for an "authentic, homey residence." In this case, "homey" meant 9,688 square feet, with 28 rooms, on 395 acres. It, too, was part of his 2009 estate sales, with HuffPost reporting that Cage had to let it go due to what he called "the difficult economic situation." It also noted that he still had another castle in his possession, England's Midford Castle.
Not content to buy up only castles, Cage also bought his own Caribbean island, Leaf Cay, in 2006. Variety noted that the "45 acre undeveloped piece of paradise," located in the Exuma Island Chain in the Bahamas, had gone to Cage for about $3 million. It, too, became part of Cage's 2009 blowout sale; he asked $7 million for what the listing called "beautiful beaches ... crystalline waters ... excellent fishing and sheltered anchorage." Still pretty steep, especially when nary a shelter was included in the price. Variety calculated that Cage's total properties up for sale in 2009 totaled "more than sixty million clams, a staggering and impressive figure by any standard."