The Real Reason Adam And The Ants Broke Up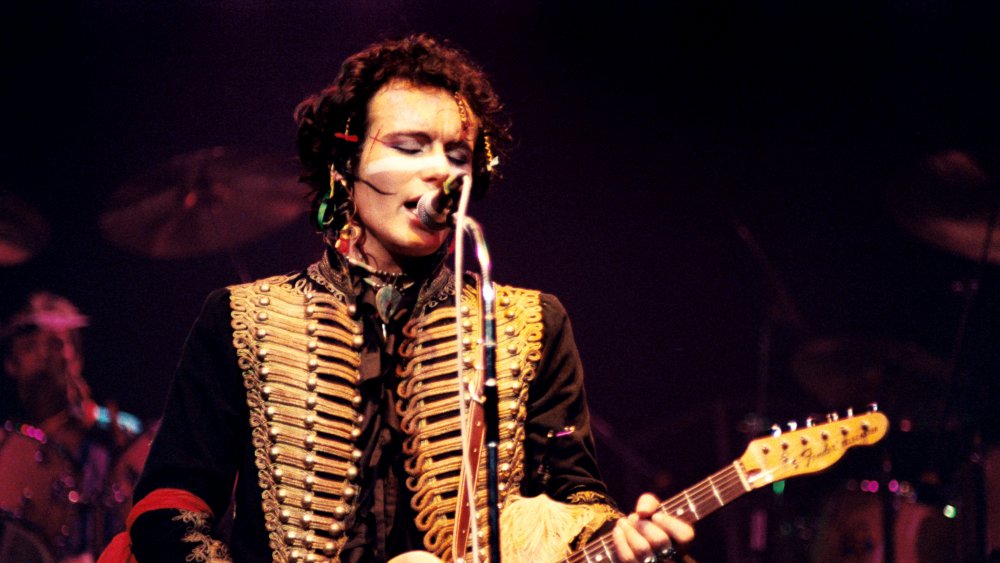 Solomon Njie/Getty Images
English rock band Adam and the Ants checked every box on the '80s success checklist: A bunch of quirky punks under one roof? Check. One explosive chart-topping album? Check. Eccentric outfits, hair, and costume jewelry? Check. The pop group even received a BRIT Award for their acclaimed album Kings of the Wild Frontier, and a Grammy Award nomination for Best New Artist. But unfortunately, the first iteration of the band never got to see where the success might have taken them, as Adam Ant disbanded the group in 1982, a mere five years after the band first formed.
According to newspaper articles from the time, the consensus is divided regarding the nature of the Ants' split. Some sources say that Adam felt certain members of the band "lacked enthusiasm" after the recording of their third studio album, Prince Charming, and that the breakup was amicable on all sides, with Ant quoted as saying, "the interest just wasn't there any more. It might have been Adam and the Ants on the billboards but not on stage."
Their manager re-formed the group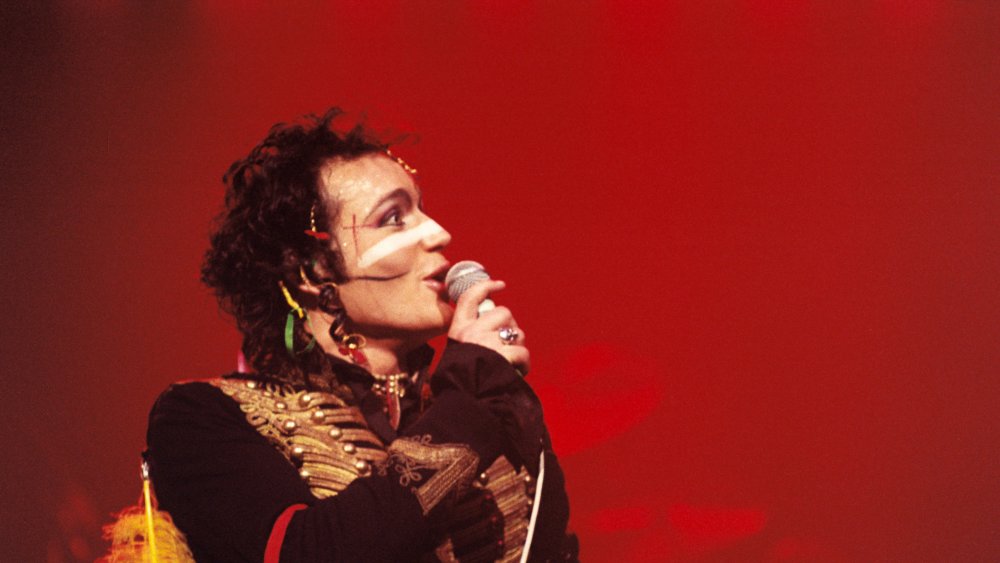 Solomon Njie/Getty Images
Yet, other sources point to the group's then-management, specifically Sex Pistols manager and controversy hound Malcolm McLaren, who allegedly led members out of the group altogether. Per V Magazine, McLaren began managing Adam and the Ants in 1979. When he quit in 1980, however, he convinced everyone in Adam and the Ants who wasn't named Adam — Leigh Gorman, Dave Barbarossa, and Matthew Ashman — to join him. Upon recruiting then-13-year-old Annabella Lwin for vocal duties, McLaren used them to create a new band called Bow Wow Wow, of "Aphrodisiac" and "Do You Wanna Hold Me?" fame.
Installing a scantily-clad teenager as the group's singer clearly reinforced McLaren's reputation as someone who believed there's no such thing as bad press. To date, the group is best known today for its cover of the '60s pop song "I Want Candy," while Adam found some more guys with swanky pirate shirts to be his new Ants.