This Was Eddie Vedder's Advice For Bradley Cooper Before A Star Is Born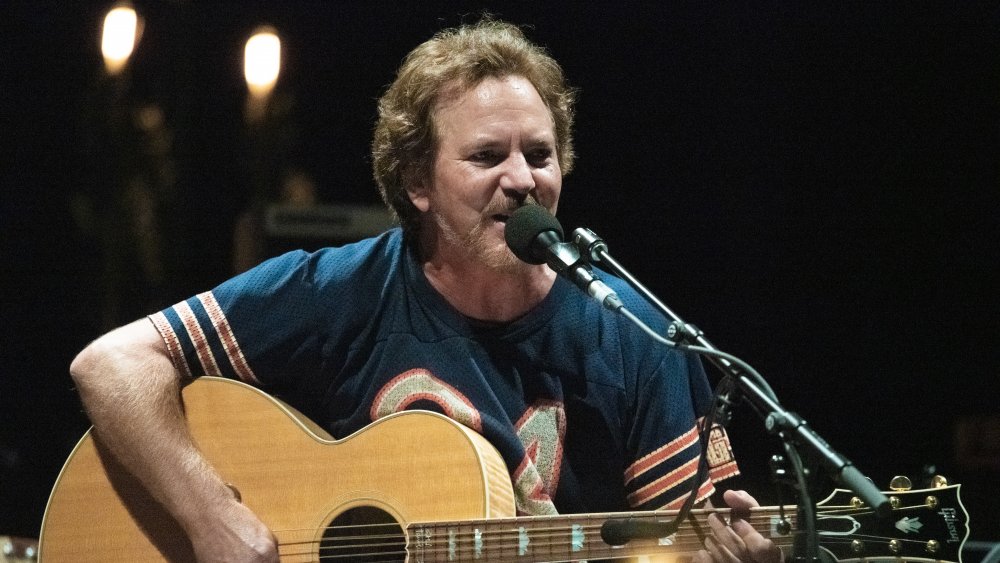 Jim Bennett/Getty Images
When the latest remake of A Star is Born was released in 2018, it received almost universal acclaim, especially for the performances of its two leads, Lady Gaga and Bradley Cooper (in his directorial debut). It wound up being nominated for eight Academy Awards, per the Hollywood Reporter, and won for best original song, "Shallow," which has gone on to be covered about eight quadrillion times on YouTube, including a bunch of celebrity renditions as well, per Glamour. 
Each time the story has been told (this is the fourth go-round; the others were in 1937, 1954, and 1976) it's more or less the same: a young, up-and-coming singer falls in love with a self-destructive, famous singer and ... drama, singing, stardom, fame, downfalls, more drama, tragedy, redemption, all that universal stuff. Sometimes, it's the familiarity of stories that keep people coming back, after all, like every Hero's Journey tale about an initiate brought into a secret world who loses a master and overcomes a great challenge: Lords of the Rings, Star Wars, Harry Potter, The Matrix, and countless others.
But beyond repetition, this version of A Star is Born has an interesting, and unexpected, connection to Pearl Jam lead singer, Eddie Vedder. Vedder, it seems, was the inspiration for Bradley Cooper's character, as stated on the AV Club. And while Cooper was making the film, Vedder had some very specific advice for him. How exactly did Vedder inspire Cooper, aside from the bearded-and-shaggy look?
Bradley Cooper picked up pro tips from a rock and roll legend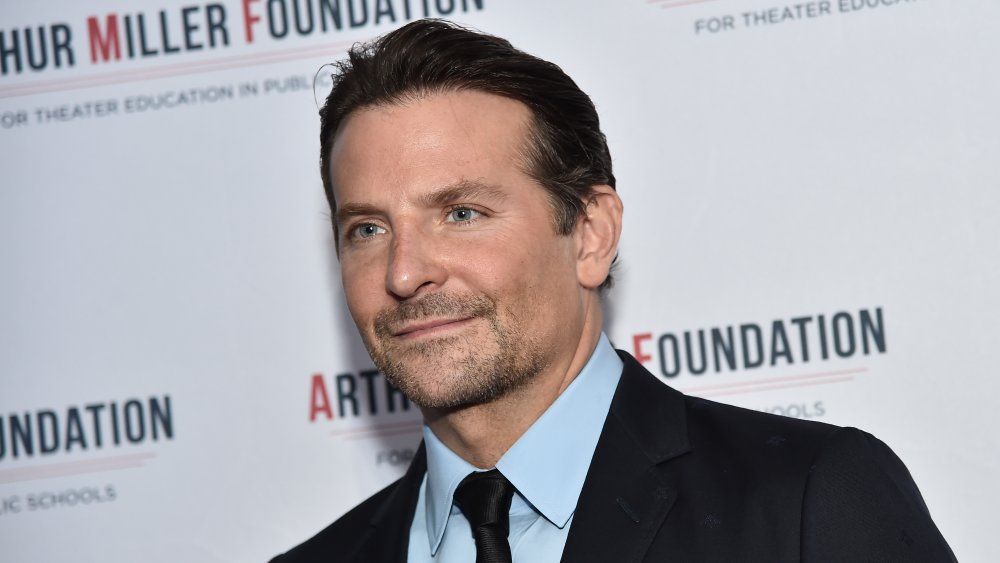 Steven Ferdman/Getty Images
As The Wrap states, it was mostly a matter of Cooper wanting to talk to Vedder about details regarding a "rocker's" lifestyle and the inner workings of studios, productions, performances, and so forth. That being said, Cooper did intentionally incorporate aspects of Vedder's mannerisms into his portrayal of Jackson Maine, including some of Vedder's famed baritone stylings. To achieve this end, in 2016 Cooper traveled to Seattle to meet Vedder (Vedder still lives there, yep), and, "... spent four or five days with him and I asked him 9,000 questions." They were even seen at a football game together.
Vedder had some pointed reactions to Cooper wanting to make A Star is Born, as well as some ... erm, let's call it sage advice. In a recent interview with Howard Stern, watchable on YouTube, Vedder reveals that he was doubtful about the ability of the film to capture the truth of what it's really like to be a musician: the touring, the pressure, the ins and outs, and so forth. Once he saw the movie, though, he was "blown away." And out of all the years of knowledge that Vedder could impart, what was his biggest piece of advice for Cooper? Make sure the guitar hung low enough to cover his  crotch "at all times."
Straight facts, folks. Straight and testicular. And Eddie? Thanks for the heads up.