A Tribe Called Quest: The Reason They Broke Up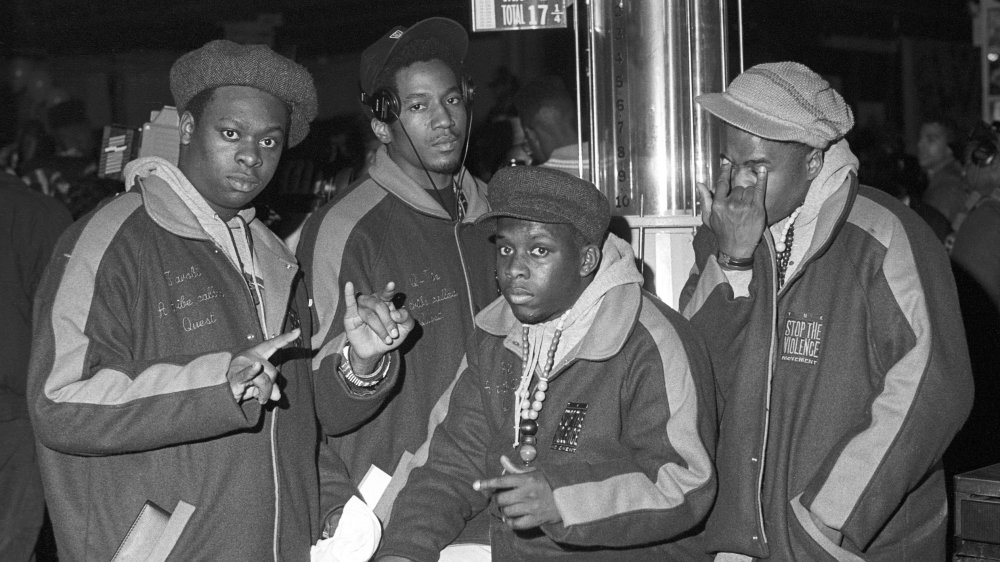 Al Pereira/Getty Images
A Tribe Called Quest was one of the most influential and successful hip-hop groups of the 1990s, releasing five albums during that decade that each went either gold or platinum. They had a string of hit singles such as "Can I Kick It?" and "Award Tour" which now define the era for hip-hop heads the world over.
The importance of the group for the generation of musicians that followed is incalculable. Talking to the Village Voice, Kierna Mayo, the former editor-in-chief of Ebony, claimed: "Those albums gave birth to neo-everything. That entire class of D'Angelo, Erykah Badu, Maxwell, and Lauryn Hill — and moving on to André 3000, Kanye West, and Talib Kweli — everything that is left of everything begins with Tribe."
Though it seemed they could do no wrong, the Tribe called it quits in 1998, announcing that their fifth full-length release, The Love Movement, would be the group's final album. As with many groups who tell their fans they are disbanding for good, the break-up turned out to be a mere hiatus. The end of the group would actually occur nearly two decades later, with the tragic death of rapper Phife Dawg, aged just 45, on March 22, 2016. At the time, the Tribe were working on their first album together in 18 years. They completed We Got It from Here ... Thank You 4 Your Service in his absence.
Quest's '90s break-up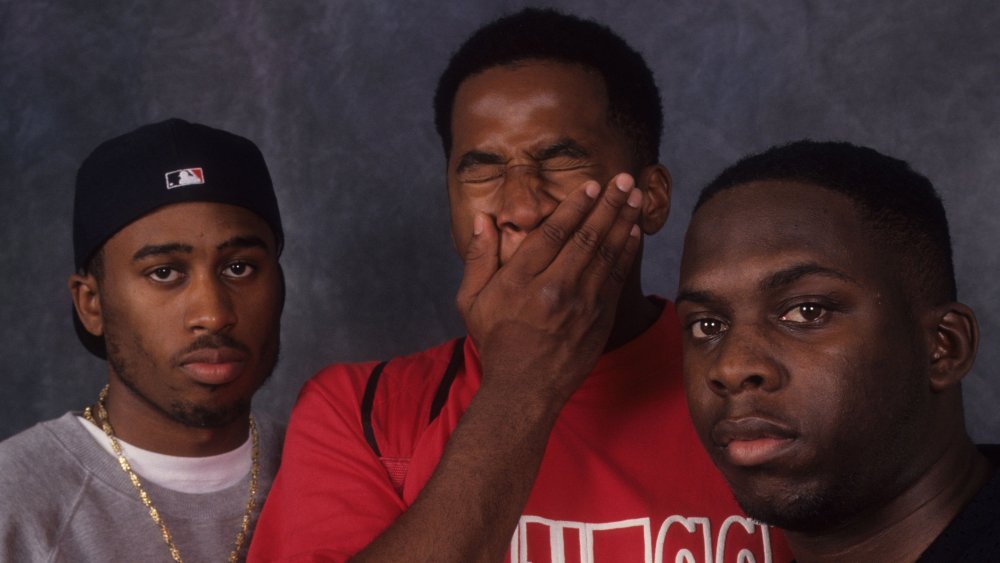 Al Pereira/Getty Images
According to NPR, many fans of the group — including the actor Michael Rappaport, who directed the 2011 documentary Beats, Rhymes & Life: The Travels of A Tribe Called Quest – assumed that A Tribe Called Quest initially split up because of creative tensions between members Q-Tip and Phife Dawg, who were both vying for greater control of the group's direction. Instead, Jacobi and Phife have argued that the hip-hop world was changing in ways that were making life difficult for crews. Albums were in the wane in favor of single releases, while having to split money between all members of the group meant that hip-hop was less lucrative for crews than for solo acts. 
Rappaport's movie raised speculation around A Tribe Called Quest's decision to call it quits. Some believed the fracture occurred when Q-Tip and Ali Shaheed Muhammad converted to Islam, while Phife didn't. He instead left New York for Atlanta, and settled down with his wife. "But I honestly don't think that my moving to Atlanta had anything to do with the beginning of the end, honestly," he told DazedDigital in 2011. "It was a combination of things — I don't think it had anything with the guys both being Muslim, or me moving to Atlanta. But when we decided to call it a day, it was a dark moment."
The death of 'The Funky Diabetic'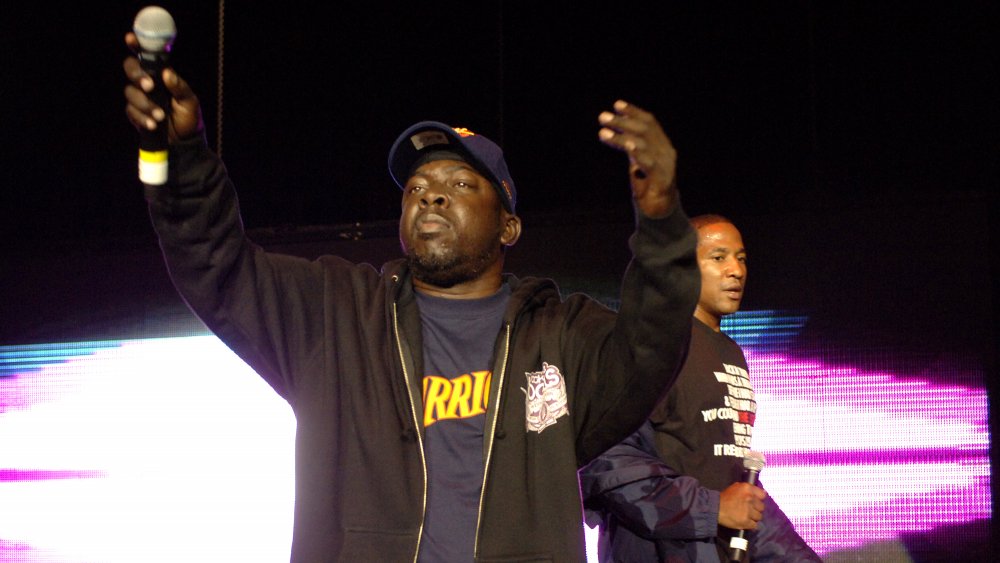 Tim Mosenfelder/Getty Images
The breakup, however, didn't last long. After the members went their separate ways to work on solo projects, Quest reunited in 2006 as a touring unit. According to the New York Times, the reunion was undertaken to pay for Phife Dawg's mounting medical bills. 
Phife had been diagnosed with diabetes mellitus all the way back in 1990. The condition cast a long shadow over the rapper's life. He had to have a kidney transplant in 2008, according to DazedDigital, and it was later revealed that during the recording of Thank You For your Service Phife was receiving dialysis treatment three times a week to keep his condition under control, claims Village Voice. His death in March 2016 — while the album was being made in secret — shook the hip-hop community and fans of the group worldwide. After a final clutch of concerts in the months that followed, A Tribe Called Quest was no more. 
Phife is now considered one of the most important rappers of his generation, and the album that eventually emerged from the circumstances of his passing has been universally praised as a brilliant and politically-charged final statement from the group. NPR's Oliver Wang stated: "A Tribe Called Quest gave us the best of themselves a generation ago. They didn't owe us this one last album. Yet here it is, a parting gift right when we needed it the most."