The Surprising Amount Of Money Kenny Rogers Got To Star In Dole Commercials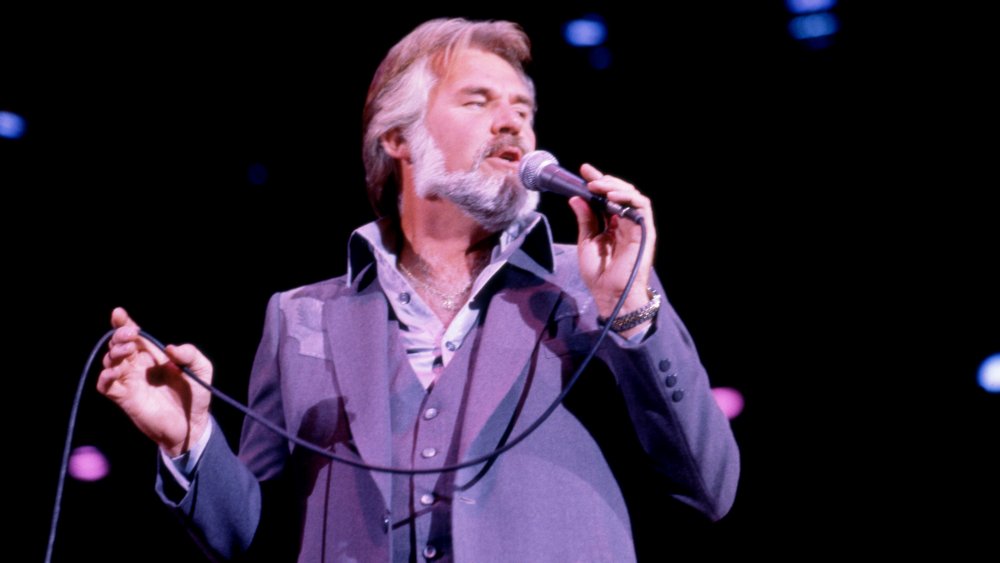 Icon And Image/Getty Images
When we think back fondly on the life of country music superstar Kenny Rogers, who died in March of 2020 at the age of 81, we tend to focus on his long career full of hit songs, including duets with equally iconic stars like Dolly Parton and Lionel Richie; his series of Gambler TV movies; his distinctive white feathered mane and matching facial hair; maybe even his chain of chicken-based fast food restaurants, Kenny Rogers Roasters. What we probably don't think of is canned pineapple, or other pineapple-based products, but Kenny spent years shilling for Dole after they offered him a five-year contract worth a whopping $17 million.
Per a 1986 article in the Chicago Tribune, Rogers held a press conference with the National Food Brokers Association at the Hyatt Regency in Chicago to announce the partnership. He shared that he had been offered other endorsement deals, including commercials for cigarettes, beer, and liquor, but he'd turned them down, which is ironic, considering one of his signature songs, "The Gambler," features characters indulging in both whiskey and cigarettes. Rogers went on to note that he felt "there's a stature at being involved with Dole, and, hopefully, they feel the same way." For $17 million, let's hope so. 
Dole and Kenny Rogers were a wholesome match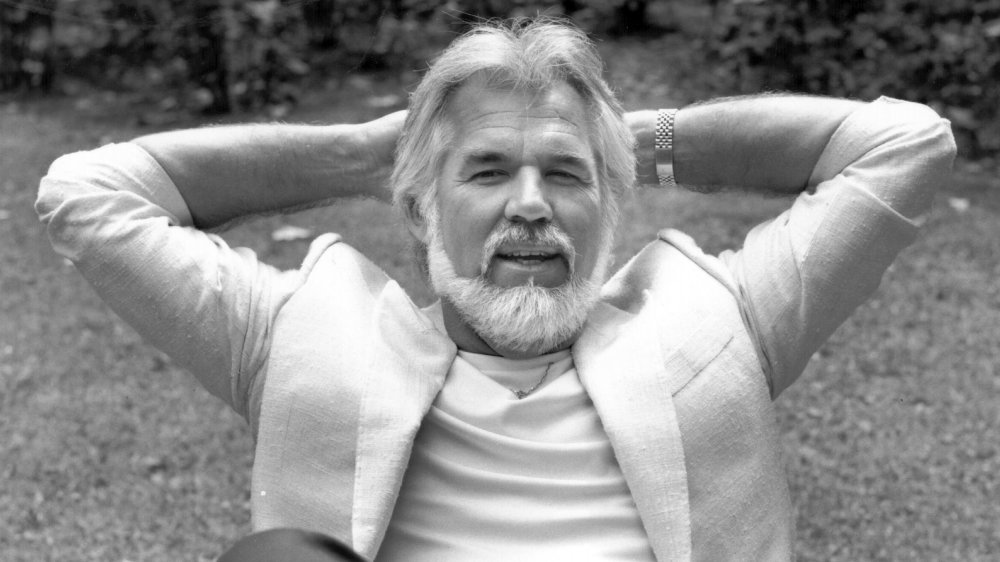 Doug Mckenzie/Getty Images
How did the surprising partnership between Dole and Rogers come to be? It turns out that Kenny and David Murdock, chairman and chief executive officer of Dole's parent company, Castle & Cooke Inc., were longtime friends. When Murdock took over as CEO in 1985, he asked Rogers to consider an endorsement deal, as the star had the same wholesome image as Dole products. Per the Chicago Tribune, Murdock "realized it would be a wonderful opportunity if we could get Kenny, but I didn't want to take advantage of a friend ... As we got to talking money, I realized how expensive a friend could be." 
Rogers went on to make several commercials for Dole, including one filmed in Hawaii which featured him riding a horse near pineapple fields and stopping to accept a slice of pineapple from a man loading a truck. According to the blog The Culinary Cellar, Rogers published a cookbook, Cooking With Kenny Rogers, that featured several pineapple-centric recipes, including a full menu for a large backyard luau, a detailed diagram of the proper manner in which to cut a pineapple, and a beverage section with "just about every tropical drink you could want." It turns out that like the unlikely match between pineapples and Kenny Rogers wasn't too much of a gamble after all.