The Strange Urban Legend About Rod Stewart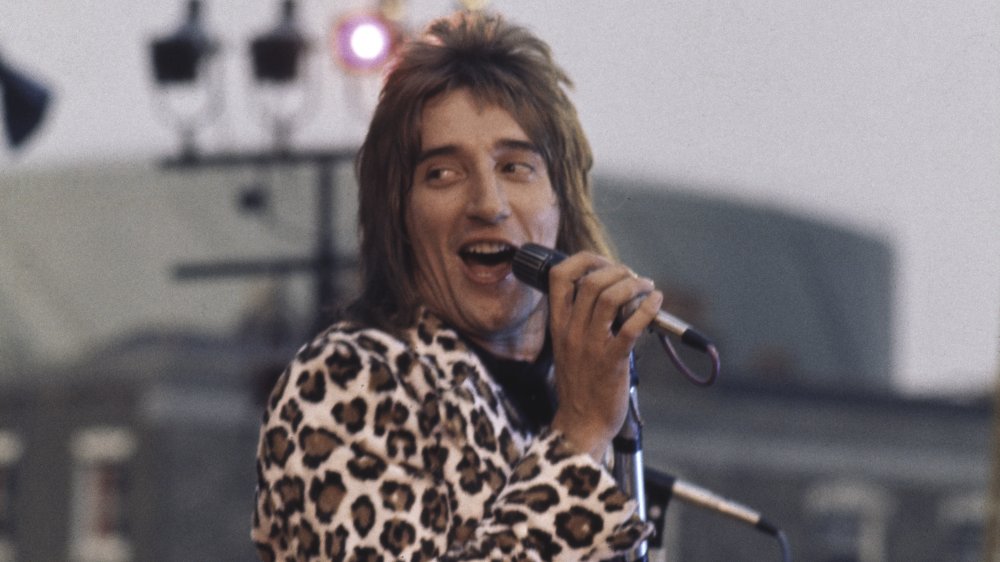 Michael Putland/Getty Images
Out of all the urban legends that exist concerning a wild allegation about a celebrity, the infamous tale associated with Rod Stewart might be the most notorious and most tenuous rumor of them all. In the off chance that you've never heard it before, or maybe forgotten it since first hearing it at a particularly ribald junior high sleepover, we'll cite Ultimate Class Rock's telling of the sordid tale. Allegedly, "after a night of performing oral sex" on a group of nine US sailors in San Diego, Stewart was "rushed to the hospital and had to have his stomach pumped." Yeah. So plausible.
Putting aside the many questions one could ask, including how a medical intervention could possibly be necessary in this situation even if Stewart had actually indulged in such behavior, is it possible to trace who was responsible for starting this rumor, and why? Stewart himself didn't address the wild story at all for many years. Maybe he figured his career was doing fine in spite of some people's beliefs about his leisure-time activities. And publicity is publicity, no matter what. Spell the name right, right?
'I have never had my stomach pumped'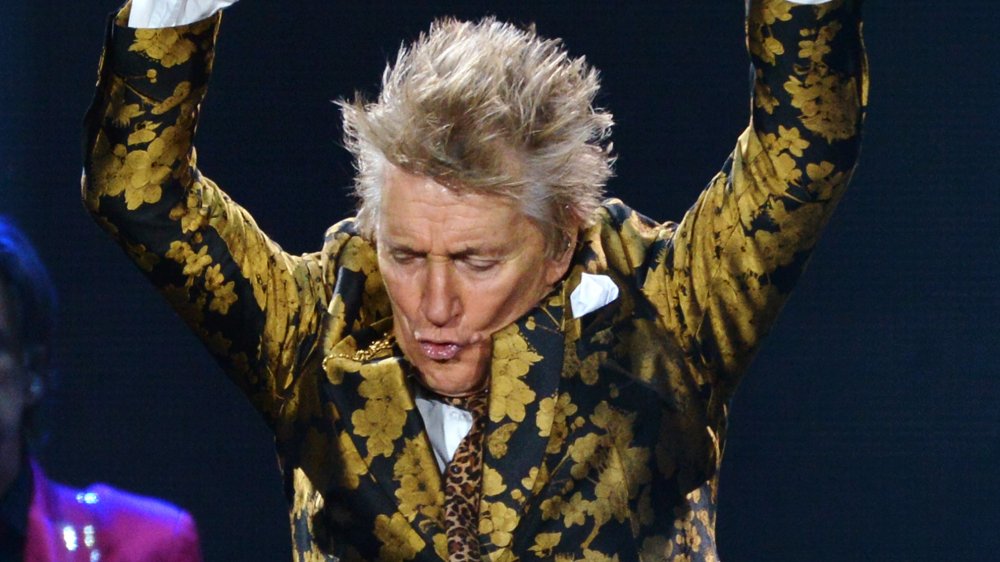 Jim Dyson/Getty Images
Stewart finally broke his silence and addressed the longtime legend in his 2012 autobiography Rod: The Autobiography (which Spin magazine called "a warm, roguish reminiscence" as well as a "fun, rollicking read"). Stewart admitted to living a pretty wild, sometimes debauched, life, but he did finally take the time to acknowledge the myth about the United States Navy and San Diego and the stomach pumping and dispel it, once and for all.  "I have never orally pleasured even a solitary sailor ... And I have never had my stomach pumped, either of naval-issue semen nor of any other kind of semen," wrote Stewart.
It turns out that the rumor originated with his former publicist, Tony Toon, who started it as revenge after Stewart fired him. In an interview with British GQ, Stewart elaborated that Toon told the tale to a journalist, which is how it had spread, and that he'd never considered suing for slander. Stewart also shared that he fired Toon because Toon had been sharing a room with the young son of Stewart's then-wife Alana Stewart, "brought a bloke back" to the room, and accidentally awakened the boy, who saw the whole thing. Finally, Stewart pointed out that if the rumor were true, one of the sailors would have, well, surfaced by now and confirmed it. That's a good enough "reason to believe" Rod if ever there was one.