This Is Why Kenny Rogers Didn't Drink Alcohol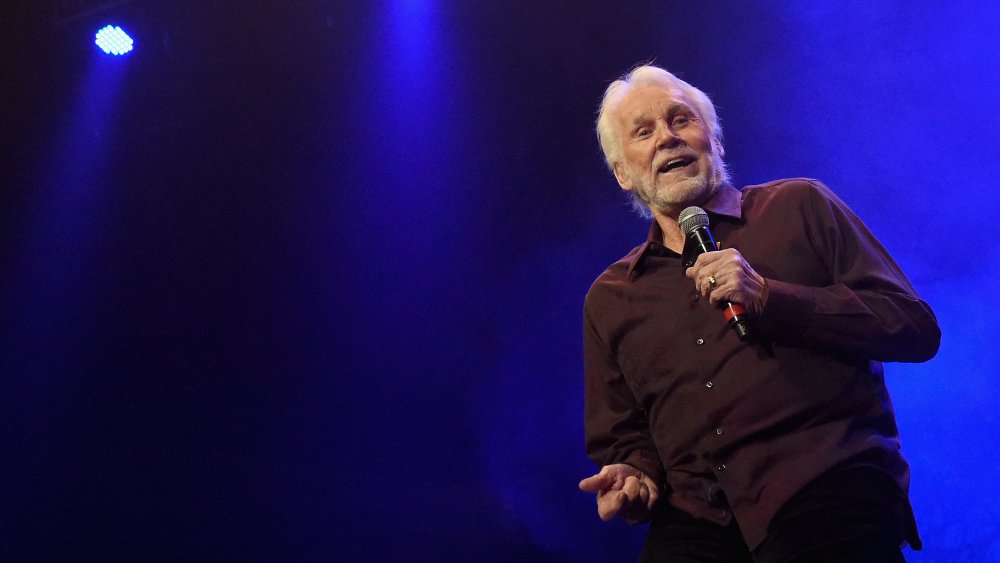 Rick Diamond/Getty Images
We may receive a commission on purchases made from links.
Obsessed as society is with alcohol, it's a rare occasion when you come across someone who doesn't touch the stuff at all. Even more hard to find is a teetotaling professional musician. Kenny Rogers was one. The wildly popular country music singer was one of the world's top-selling musicians in the 1970s and '80s, with classic hits like "Lady," "Lucille," his duet with Dolly Parton "Islands in the Stream," and, of course, "The Gambler." His legacy even extended into the 21st century. After his death at age 81 in March 2020, Billboard reported that "The Gambler" and "Islands in the Stream" were numbers one and two, respectively, on its all-genre Digital Song Sales chart. The former, which was originally released in 1978, became the oldest song to ever top the list, pushing out the previous holder of that title, 1984's "Purple Rain" by Prince and the Revolution.
Having enjoyed such superstar success, the' lifelong sobriety of Kenny Rogers can come as quite a surprise. Music history is full of performers who at least once in their careers were far too wasted to give the people what they paid to see, but Kenny wasn't one of them. Just like the card player of his most famous song, Rogers knew when to hold 'em and when to fold 'em, and when it came to booze, he decided to just never ante up in the first place.
Kenny Rogers saw what drinking alcohol did to his dad, so he steered clear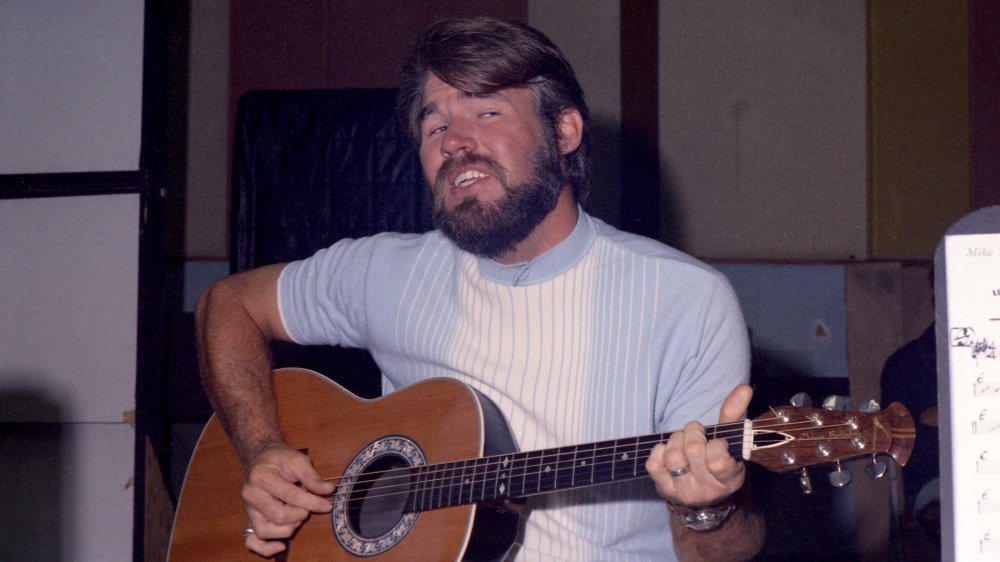 Michael Ochs Archives/Getty Images
"I never drank in my life," Rogers told Reuters in 2012. "I saw it destroy [my father] and saw it destroy other people I work with, so I made a conscious decision about this." He said that one of the "real tragedies" of his life was never fully understanding why his father took to drinking. Rogers was born in Texas during the Great Depression and grew up in post-World War II Texas, when "a lot of people were unemployed and ended up drinking." Unable to find work and stay sober, his father ended up a broken man, destroyed because he couldn't support his family. "It breaks my heart that I didn't know that before he passed away."
Rogers went into more detail about this tragic aspect of his father's life in his 2012 autobiography, Luck or Something Like It. "After my dad died, I found out that he once drove to Galveston trying to get a day's work," he wrote. "He slept outside that night, waiting in the line of men applying for jobs, using his shoes as a pillow." That story made Kenny rethink the notion he'd had of his father. "It makes you wonder about his drinking. Was it something within him? Or was it the times?" Despite giving his dad the benefit of the doubt, Rogers still never tried alcohol his entire life.
Kenny never tried alcohol, but that doesn't mean he was always sober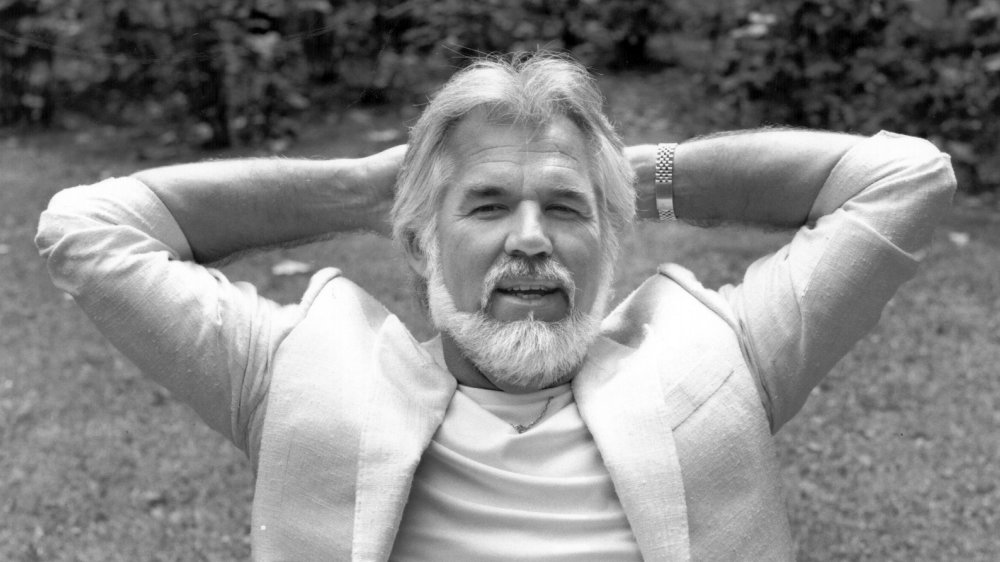 Doug Mckenzie/Getty Images
In addition to the example that he didn't want to follow in his alcoholic father, Kenny Rogers also got a warning from his brother-in-law Sonny, who was a drug addict, to stay away from drugs. Sonny asked Kenny to promise him that he wouldn't get mixed up in substance abuse, and Kenny promised. And he stuck to that promise almost 100 percent. According to The Boot, Rogers once said in an interview, "I never drank, never smoked, didn't to a lot of drugs." Then he added, "I did some," before recalling a rather amusing experience with marijuana. He said he got a little chatty on stage one night after he'd smoked some pot before the show. "I thought I was great," he said, but it turned out he'd been rambling about being at the zoo and had no recollection of it.
Although his classic "I Just Dropped In" went on to be an anthem for the 1960s drug culture, Kenny himself only dropped in once in his life. In his book, he remembered taking psilocybin, or magic mushrooms, with a friend, and they listened to the Cat Stevens recording "Sad Lisa" for hours on end. At first it was "magical," then after a while, not so much. "The whole experience scared me to death," he wrote. "That's why I never did the drug again." Still, at least he was smart enough to never drink alcohol.