The Untold Truth Of Pfizer's CEO, Albert Bourla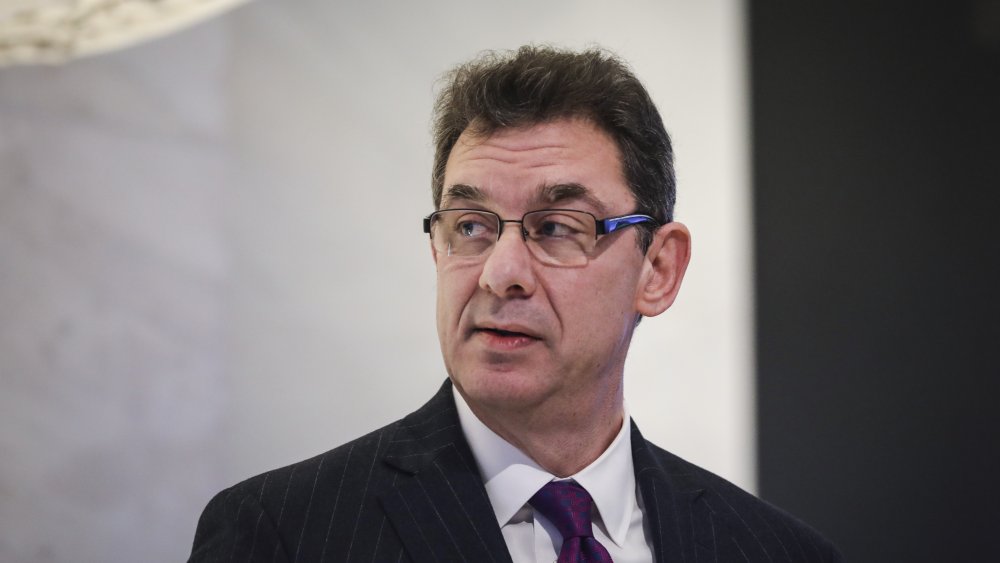 Drew Angerer/Getty Images
"Today is a great day for science and humanity." Those words of hope were recently spoken by Dr. Albert Bourla, Chairman and CEO of Pfizer, the pharmaceutical giant that has been working to produce a vaccine to the coronavirus that causes COVID-19. The company said in a press release on Monday, November, 9, 2020, that preliminary results for its RNA-type vaccine in development revealed it was more than 90 percent effective in preventing infection by the virus. Although the company still has to collect more data proving the vaccine to be both safe and effective in order to apply for emergency FDA authorization, Bourla is encouraged by the results. "With today's news, we are a significant step closer to providing people around the world with a much-needed breakthrough to help bring an end to this global health crisis," he said. "We look forward to sharing additional efficacy and safety data generated from thousands of participants in the coming weeks."
Since billions of people are now considering being injected with something created by this man's company, many are wondering: Who is Albert Bourla, and what is his background? Will his revolutionary vaccine save the world, or is he just looking for publicity to send his company's stocks sky high? (As Business Insider reported, Pfizer's stock shot up 15 percent after the announcement.) So then, who is Dr. Albert Bourla?
Albert Bourla has been with Pfizer for nearly three decades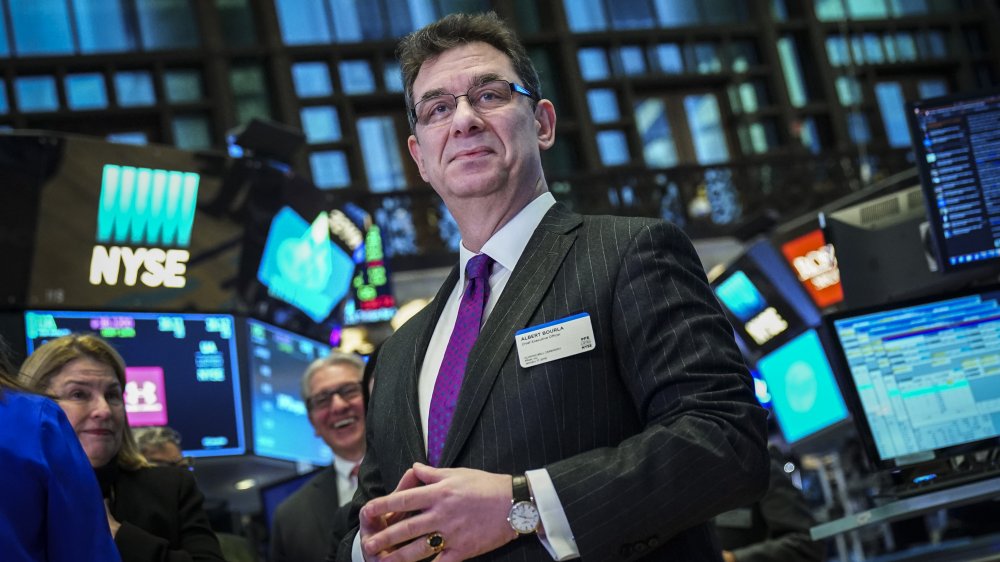 Drew Angerer/Getty Images
According to his official Pfizer bio, Dr. Bourla began his career at Pfizer in 1993. A Doctor of Veterinary Medicine with a Ph.D. in the Biotechnology of Reproduction, he began in the Animal Health Division in his native Greece. He held various positions involving animal health in countries across Europe and then moved to the Pfizer's Global Headquarters in New York in 2001. He continued to rise up in the company, taking leadership positions in marketing divisions and becoming responsible for more and more geographical regions, including Europe, the Middle East, Africa, and Asia. He assumed the role of Pfizer's Chief Operating Officer in January 2018, which made him responsible for the commercial strategy, manufacturing, and global product development of the company.
According to The Financial, Pfizer's then-CEO Ian Read called Bourla "a proven and trusted leader with over two decades of leadership experience and a demonstrated track record for delivering strong business results." Bourla definitely helped the company grow while in the various leadership roles he has assumed during his rise to the top. The company's Innovative Health business saw revenues grow by double digits under his leadership. He would even do so well in the gig that he would end up taking Read's job a year later. What everyone now wants to know is: What does Albert Bourla know about vaccines?
Albert Bourla has been telling his researchers to think differently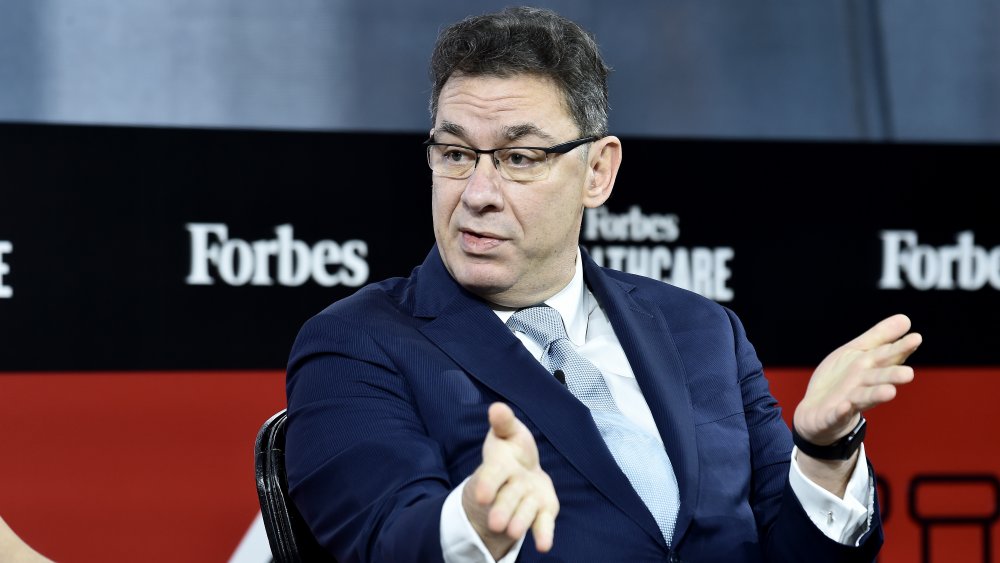 Steven Ferdman/Getty Images
Fortunately for all of us, part of Bourla's career trajectory includes working in Pfizer's vaccine division. His bio states that he served as Group President of the company's Global Vaccines, Oncology, and Consumer Healthcare business from 2014-2016, a position in which "he was instrumental in ... expanding the Company's leadership in Vaccines." This is good news for anyone wondering if he's had any experience in the inoculation department.
In May 2020, Forbes magazine wrote that Pfizer, with Bourla at the helm, "may be the best to deliver a vaccine by the fall." It said that Bourla was telling his researchers to "[t]hink in different terms" in order to get a vaccine out as quickly as possible out of fears of a resurgence come flu season. 
"He challenged the team to aim for a moon shot-like goal," said Pfizer's chief scientific officer, Mikael Dolsten, "to have millions of doses of vaccine in the hands of vulnerable populations before the end of the year." As it turns out, Monday's announcement could be the first glimpse of that goal becoming a reality. If the study continues to reveal that the vaccine is as safe and effective as it appears to be, millions of doses could be available by the end of the year. As The New York Times reported, however, independent scientists have called for the optimism to err on the side of caution. We've still a long way to go.