The Truth About Ronald Reagan's Military Career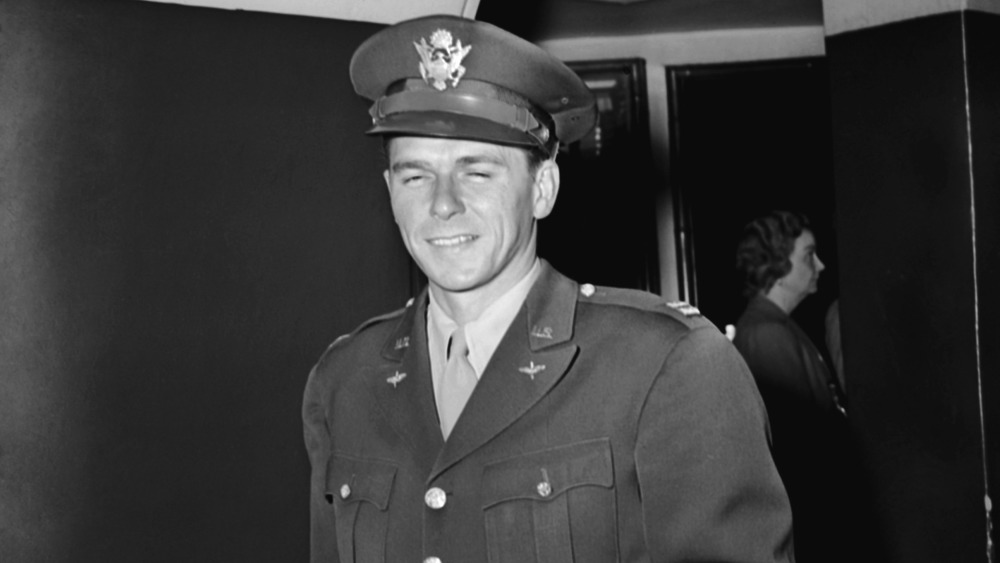 Michael Ochs Archives/Getty Images
Besides President Ronald Reagan's accomplishments in the Oval Office and Hollywood, he was a private, a first and second lieutenant, a captain, and a commanding officer. That's right: Our 40th president spent years in the military before becoming Commander-in-Chief of all the U.S. Armed Forces. Much of that time, he helped make movies.
His military career started after college as he worked as a sports announcer for a Iowa-based radio station. The future president took home-study U.S. Army Extension Courses from 1935-1936, and joined the Army's Enlisted Reserve Corps in Des Moines in 1937 after he completed 14 classes, according to the National Museum of the U.S. Air Force. 
He enlisted as a private and was assigned to Troop B, 322nd Cavalry in Des Moines, Iowa, and then became a second lieutenant in the Officers' Reserve Corps of the Cavalry. Reagan had moved to Los Angeles to pursue a film career just prior to accepting his Officer's Commission, reported the Reagan Library. He stayed in the Reserves for almost five years before going on active duty in a limited service capacity because of eyesight problems, something that prevented him from serving overseas.
Making movies with the military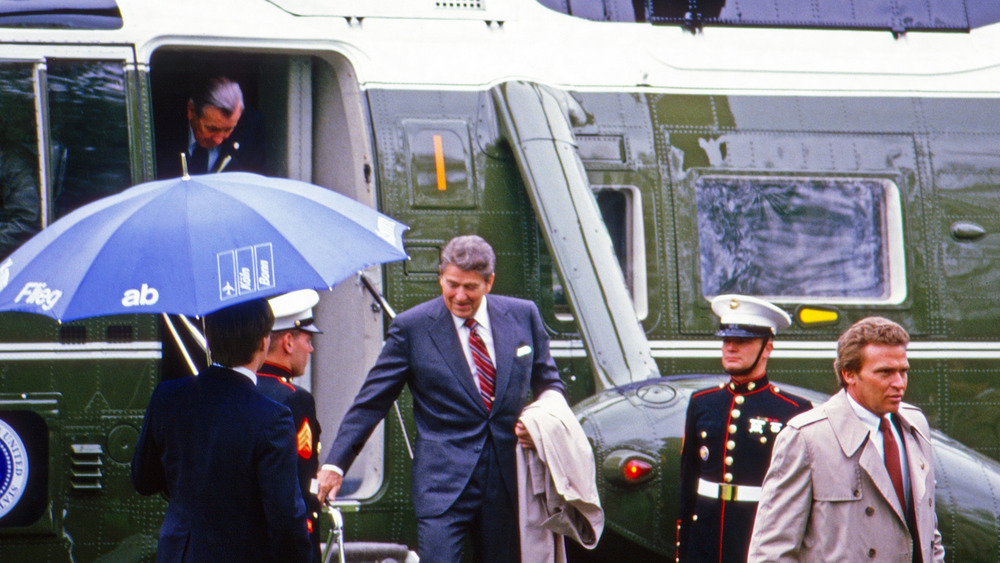 United Archives/Getty Images
His first job was Liaison Officer of the Port and Transportation Office at the San Francisco Port of Embarkation in Fort Mason, California. He only held that position for about a month, transferring from the Cavalry to the Army Air Force (AAF) because of a World War II movie called Air Force, later renamed Beyond the Line of Duty. Both the AAF and Warner Bros. Studios wanted him to participate in it. Reagan became a P.R. Officer assigned to the 1st Motion Picture Unit in Culver City, California. Fun fact: according to History.com, the unit's acronym, FMPU, was pronounced fum-poo. (Go on ... you can laugh.) The unit produced both training and propaganda films. Beyond the Line of Duty would go on to win an Academy Award in 1943 for best short subject.
The job came with a promotion and he became a first lieutenant in January 1943 for the Provisional Task Force Show Unit of This Is the Army in Burbank. After appearing as "Johnny Jones" in the musical, he returned to the Motion Picture Unit, where he became a captain six months later. Apparently, making movies is good for moving up the ranks.
Saluting all veterans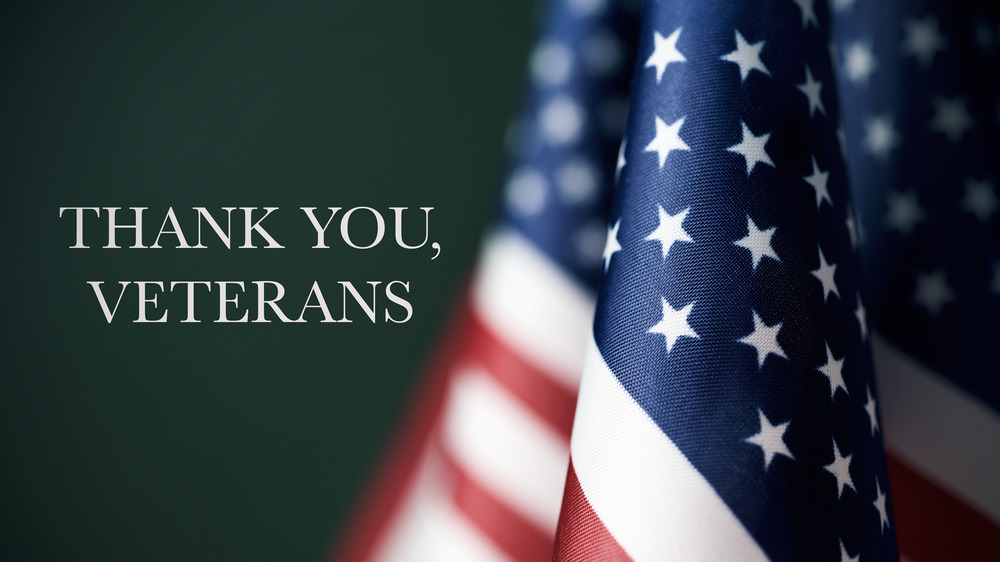 Shutterstock
Captain Reagan continued to be moved around the country in other roles. The Secretary of the Treasury to the Secretary of War asked him to help out in the opening of the 4th War Loan Drive in New York City for almost a year. Then he was assigned to the 18th AAF Base Unit at Culver City until the end of the war, where he served as a Personnel Officer, Post Adjutant, and Executive and Commanding Officer, according to the National Museum of the U.S Air Force. Captain Reagan often volunteered to help produce and narrate AAF movies in addition to his other regular duties. By the war's end, the AAF had created 400 training films. 
Reagan was one of 29 U.S. presidents (so far) who served in the American military forces, according to Business Insider – President George W. Bush, a First Lieutenant in the Texas Air National Guard, was the last American leader (so far) to serve as a member of the Armed Forces before entering the Oval Office as president. 
We salute all our veterans — not just on Veterans Day, but each and every day, and not just those who are presidential. We are grateful for everyone's service.