The Real Reason These Country Stars Just Left The Country Music Association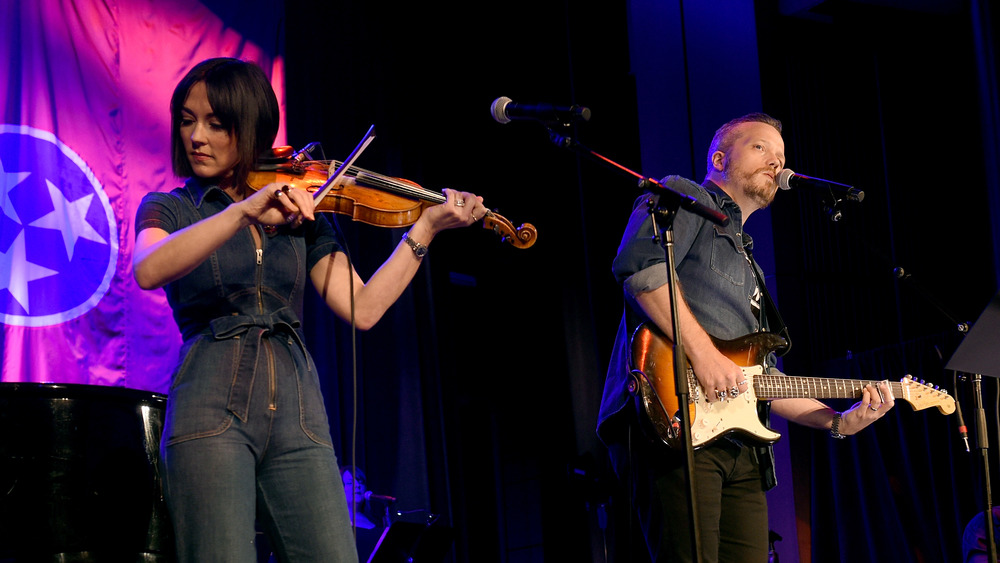 Jason Kempin/Getty Images
Usually when the great names of a certain musical genre pass away, the awards shows for the style take a minute to remember the legacies of the deceased and appreciate their contributions to the art form. But this year, the Country Music Association (CMA) apparently opted to play politics, rather than remember its fallen heroes, and some musicians were not having it.
As Pitchfork reported, some of the current biggest names in country music criticized the CMAs for the show's failure to eulogize three of the genre's most influential musicians who had passed away earlier this year. Although the broadcast honored the truly big names in country music who died this year, such as Charlie Daniels, Mac Davis, and Kenny Rogers, the show failed to mention three other legends that country music lost in 2020: John Prine, Jerry Jeff Walker, and Billy Joe Shaver.
Four-time Grammy Award winner and former Drive-By Trucker Jason Isbell and his collaborator and Grammy Award-winning wife Amanda Shires both returned their lifetime membership cards to the association in protest. Isbell made the announcement in a tweet, saying, "I doubt anybody will care, but we cared a lot about our heroes." The decision by the CMAs to prioritize the more commercially successful performers over Prine and the others also drew criticism from other country innovators who consider the three their icons and influences.
Sturgill Simpson and Margo Price also called out the CMAs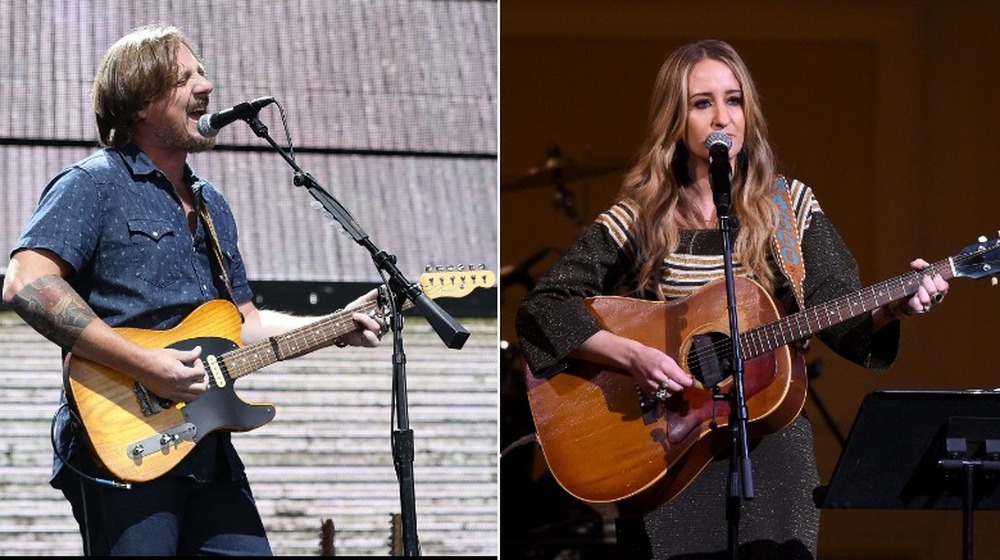 Taylor Hill, Ilya S. Savenok/Getty Images
The CMAs are no stranger to getting flak from Sturgill Simpson. As Rolling Stone reported in 2017, Simpson busked outside that year's CMAs to protest and solicit donations to the ACLU. While playing some tunes and — his words — just "being an a******," he took a political stand against many issues he felt were wrapped up in the country music industry, such as gun regulation, LGBT rights, policing, the prison industrial complex, and President Donald Trump himself. This year, in an Instagram post that has since been deleted, the singer said, "Don't get it twisted ... wouldn't be caught dead at this tacky a** glitter and botox cake & ... pony show even if my chair had a morphine drip ... I just wanted to see if they would say his name but nope."
Another aspect of the CMAs that caught some negative attention was its thinly-veiled dog-whistle allusion to the volatile politics of the day. Singer-songwriter Margo Price called the CMAs out for "censoring/white washing their show." In a tweet accompanied by an official CMA photo promoting the award show as a "no drama zone" and a break from a year marked by racial unrest and politicized science, Price called anyone who still participated in them "a socially unconscious pawn." She said that "artists pander woke authenticity when it benefits them and then sit in silence as they collect their plastic trophies. also the music sucks."
The country music legacies ignored by the 2020 CMAs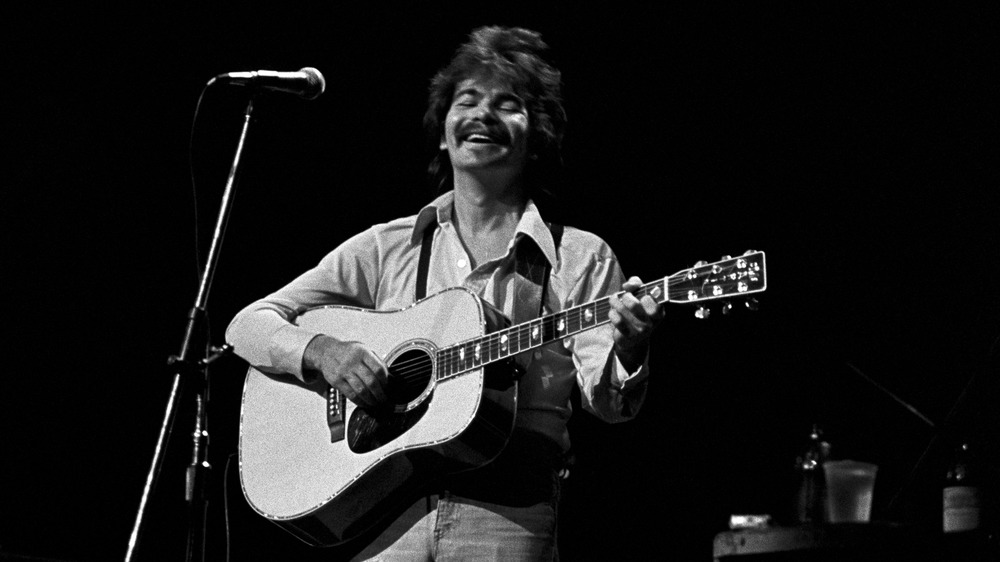 Tom Hill/Getty Images
The three musicians snubbed by this year's CMAs may not have pulled in the big bucks like Rogers or Daniels, but those who know country music for the witty, soulful art form it truly is know well the contributions of men like Prine, Walker, and Shaver. Rolling Stone dubbed John Prine (pictured above) one of America's greatest songwriters, "who combined literary genius with a common touch." Prine was known for the witty turns of phrase and caustic humor in his lyrics. "But your flag decal won't get you / Into Heaven anymore," goes the chorus of his song of the same name. "They're already overcrowded / From your dirty little war." Prine died on April 7, 2020, due to complications of COVID-19.
Best remembered for his 1968 song Mr. Bojangles, Jerry Jeff Walker died on October 23, 2020, due to complications from throat cancer in an Austin, Texas, hospital. The New York Times noted that although he never made it into the Top 40, he was a central figure in the outlaw country sub-genre from Texas that saw performers like Waylon Jennings and Willie Nelson rise to fame. Billy Joe Shaver, another pioneer of outlaw country, died on October 28, 2020, after suffering a stroke in Waco, Texas. According to Rolling Stone, in 2010, Willie Nelson called Shaver "the greatest living songwriter." Perhaps the CMAs deserved the vitriol it received for overlooking such influential legacies.