The Truth About Ozzy Osbourne's Horrific Quad Accident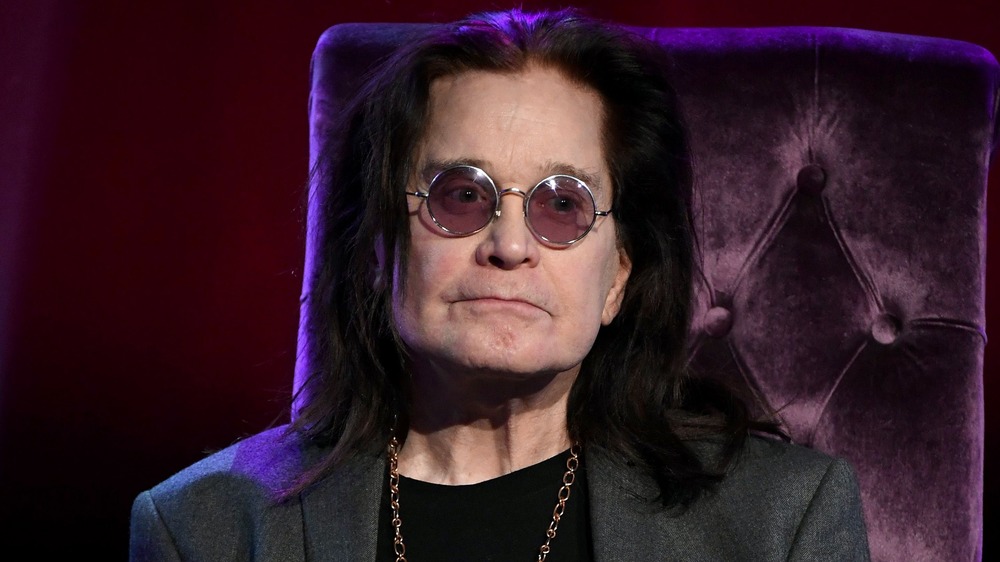 Kevin Winter/Getty Images
Ozzy Osbourne, one of the godfathers of heavy metal, has had plenty of close calls in his day, which isn't totally unexpected with anyone who's living the rockstar life. There are drugs to overdose on, wacko fans who might murder you "out of love," and plane crashes to be had. The tragic stories of the deaths of our favorite musicians are nothing to take lightly, and neither are the close calls. After all, the world losing Ozzy Osbourne would, and someday will, be more than your average tragedy. Ozzy not only played heavy metal music, both as a founding member of the legendary Black Sabbath and during his solo career, but he helped shape the genre, influencing every metal band to come after.
When Ozzy does finally bite the dust, we don't expect it to be a mundane affair, but who knows. The last time he tried to die on us, it wasn't exactly "metal." Instead, the rock icon almost joined the choir invisible in a horrific ATV accident. Here's how that went down.
The Ozzman goeth to the hospital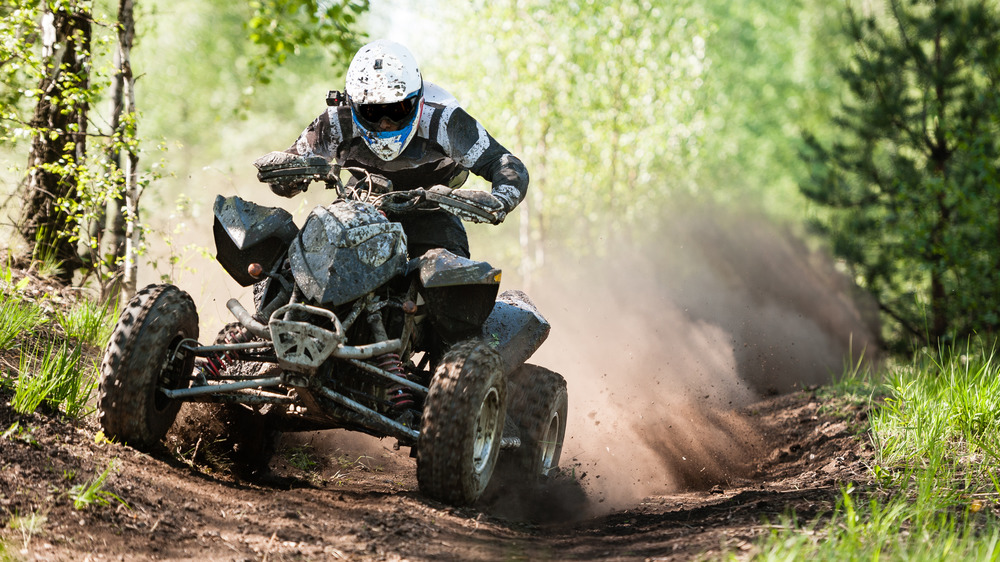 Shutterstock
In 2003, a 55-year-old Ozzy Osbourne decided to take a leisurely quad ride around his Buckinghamshire estate. Sorry to report that quad rides aren't always leisurely; according to Governing, ATV accidents take the lives of 300-400 people every year in the United States alone. We suspect the number in England is much lower, given that they don't boast near the space or population of the U.S., but Ozzy's leisurely ride almost upped their numbers by one when his quad took a tumble.
Ultimate Classic Rock believes the number of prescription drugs the musician was on — anxiety meds and the like — may have contributed to the accident. Osbourne hasn't used illicit drugs or alcohol in a long time, so the prescription medications would've been the only substance that played a factor.
When Ozzy wrecked his quad, he did some serious damage to himself as well. According to The Guardian, the accident broke several of the musician's bones, including his collarbone, six ribs, and one cervical vertebra. The accident also caused bleeding into Osbourne's lungs, and, according to Kelly Osbourne's memoir, the former Black Sabbath frontman flatlined for a bit before the EMS brought him back to life, at which point he yelled out, "Don't f*** up my tattoos!"
He spent some time in the hospital and had steel rods inserted into his back, but in the end, Ozzy Osbourne escaped death once again.