The Real Reason Dave Abbruzzese Left Pearl Jam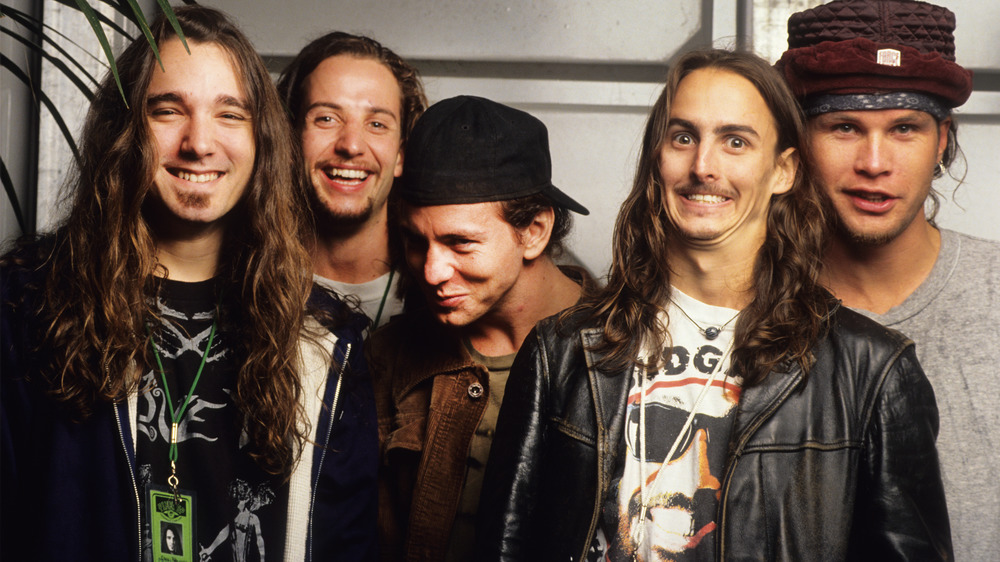 Gie Knaeps/Getty Images
Pearl Jam is one of the most popular bands to come out of the grunge scene in the '90s, somewhere at the top of the list between Stone Temple Pilots and Alice in Chains. Led by frontman Eddie Vedder and his sometimes unintelligible lyrics (Yellow Ledbetter, anyone?), Pearl Jam made a serious impact on the world of grunge rock. The band won numerous awards throughout the '90s and sold millions of albums.
You might not know it, but Pearl Jam isn't a one-man walking ensemble of Eddie Vedder. (Crazy, right?) The band has other members, such as bassist Jeff Ament, lead guitarist Mike McCready, rhythm guitarist Stone Gossard, and most recent drummer Matt Cameron. But before Cameron, a whole slew of others banged on the old Pearl Jam skins. One of those drummers was Dave Abbruzzese, who abruptly left the band in 1994, and many people thought it was a simple creative split. We're here to tell you otherwise.
Abbruzzese was with Pearl Jam through an important time in the band's career. Following the short-lived Pearl Jam career of drummer Matt Chamberlain, Abbruzzese was added to the ensemble on Chamberlain's recommendation while they were finishing up the supporting tour for their now-13-time-platinum album Ten.
A mutual decision ... not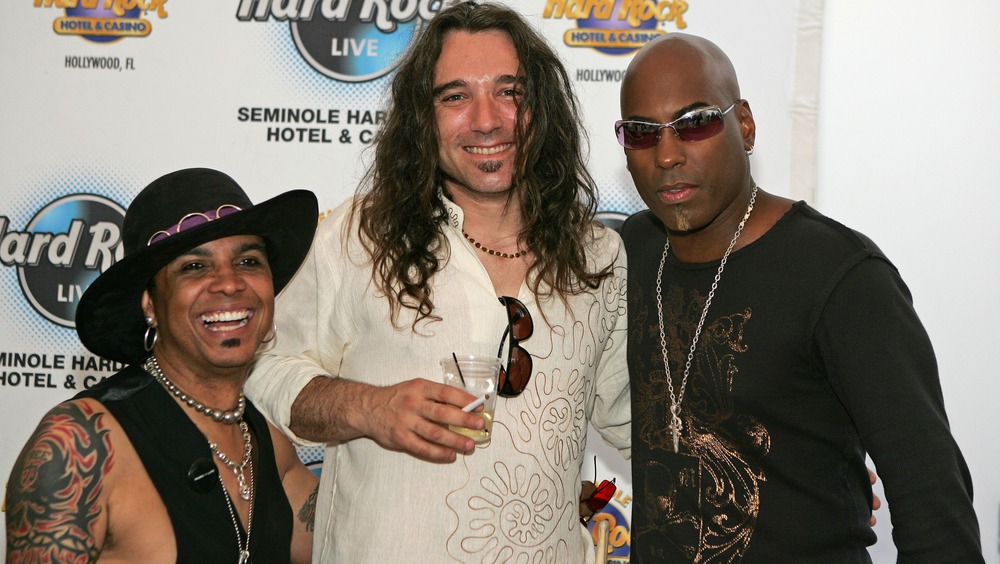 Ralph Notaro/Getty Images
Abbruzzese would add his flare to Vs., which went platinum seven times and, as the New York Daily News reported, had the most album sales of any record at the time (the record was broken shortly after). He also recorded Vitalogy, but left the band right after.
In August 1994, Pearl Jam released an official statement to let the world know that Abbruzzese was heading out for greener pastures, saying it was a "mutual and amicable" decision so the drummer could study music elsewhere, according to Rolling Stone. When Abbruzzese heard the news, he was quite shocked since, in reality, the band had fired him, as Rolling Stone also pointed out. "For reasons that I don't completely understand, the other members decided it was necessary to fire me in order to pursue a philosophy which they perceive as incompatible with mine," Abbruzzese said following the incident.
Sometimes, personalities just don't mesh, both among artists and the rest of us. What bothered Abbruzzese was that the statement made it seem like he "felt no responsibility to what the music meant to people." The drummer didn't seem too broken up about the situation, saying at the time, "I guess I'll just gather up the nest egg, climb in a mobile home and get lost in America."