The Tragic Life Of John DeLorean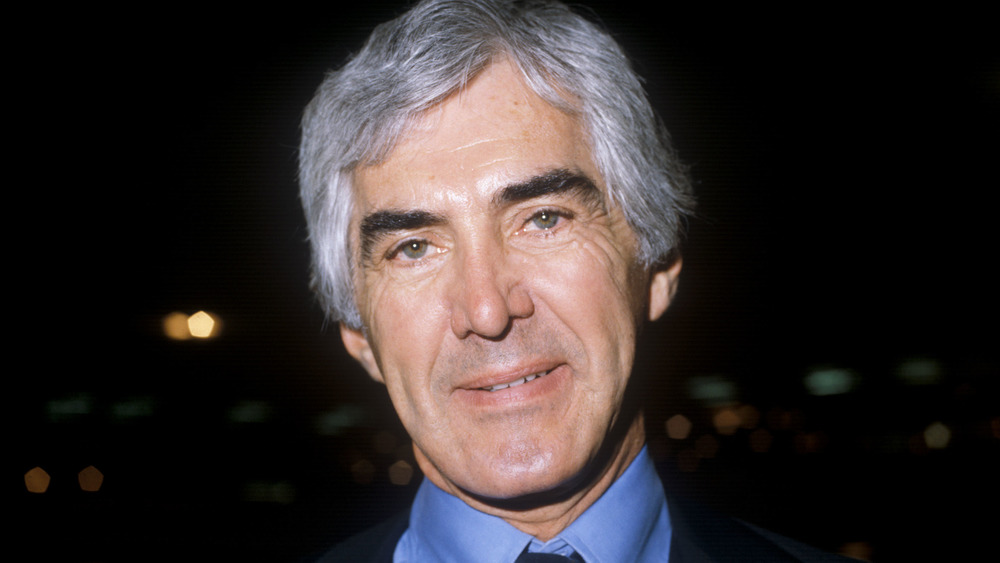 Photoshot/Getty Images
Entrepreneur John DeLorean did not have an easy life. Known for his association with General Motors and his time in the automotive industry as an innovator, DeLorean's unexpected rise and fall are both well-known. In fact, his life received unexpected attention from unexpected places. For example, in 2007, the band Neon Neon released an album that was partly based on DeLorean's life and was titled, Stainless Style (via CNET). 
Additionally, a 2018 movie called Driven that featured Lee Pace and Jason Sudeikis along with a 2019 documentary called Framing John DeLorean, featuring Alec Baldwin, both delved into the entrepreneur's unbelievable life that was nothing short of a rollercoaster. While we know John DeLorean's work for its iconic turn as a retrofitted DMC-turned-time machine in Back to the Future, his ambitious plans to sell muscle cars came to a quick halt, despite his incredible talent and vision. His company didn't take, his finances suffered, and he was never able to replicate his earlier success in the automotive industry.
Here is a look at the entrepreneur's tragic life including the factors that shaped John DeLorean's fall from success, the painful anecdotes from his early days, his stint at General Motors, a botched up case, and his ultimate bankruptcy.
John DeLorean's family life was difficult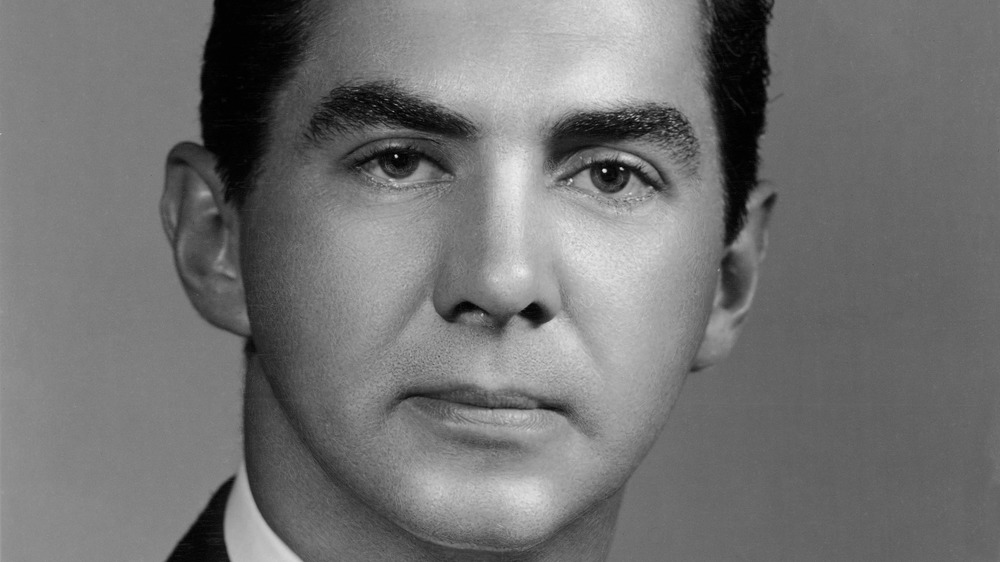 Hulton Archive/Getty Images
John DeLorean was born on January 6, 1925 in Detroit, Michigan to immigrant factory workers, according to Forbes. The DeLoreans stayed in what was considered to be a working-class neighborhood and struggled quite a bit. It is believed that DeLorean's father, Zachary, worked at the Ford Motor Company and was also a union organizer who could not achieve professional success because of his issues with drinking and his limited English skills.
DeLorean wrote about his father's drinking habit in the 1985 book, DeLorean by John DeLorean and Ted Schwarz. "My father was actually a very intelligent man, but he was a prisoner to his lack of education," he wrote. Per DeLorean, his dad was the youngest son in a big family in Central Europe and didn't get as much as his older siblings did. He fled from home when he was only fourteen and ended up in the U.S. DeLorean believed that his father never quite over his personal frustrations in his life and released them through alcohol and by abusing his wife and sons. DeLorean explained that it surprised him that his mom could somehow find the strength to cope with her husband's erratic behavior, especially considering the fact that he loved to fight after drinking. 
As reported by Forbes, things occasionally got so ugly that DeLorean's mom would take him and his siblings away from their father for brief periods to her sister's place in Los Angeles in a bid to cope.
John DeLorean excelled academically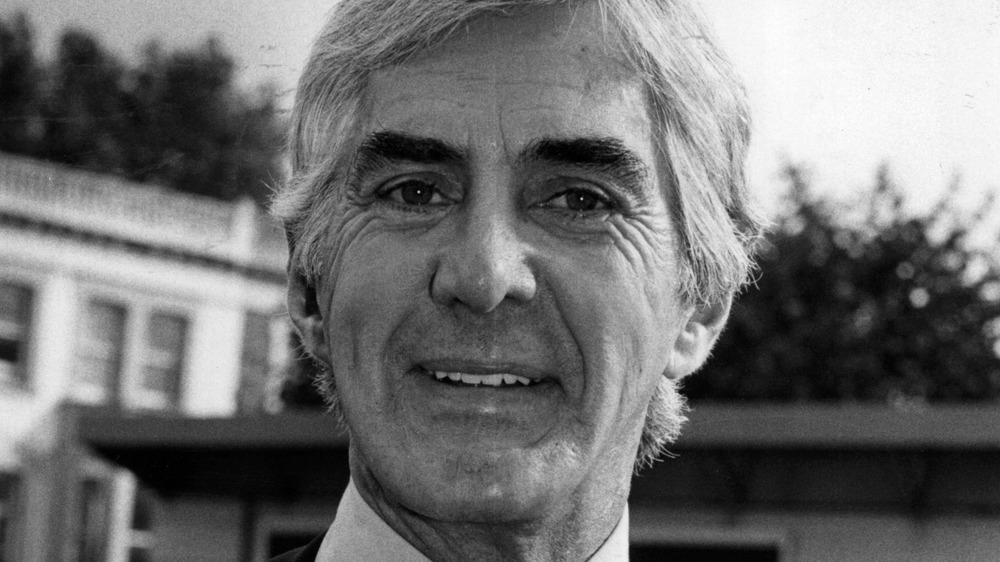 Central Press/Getty Images
John DeLorean was a naturally gifted student and could excel in academics without breaking a sweat. He wrote in DeLorean that his time at Cass Technical was instrumental in shaping his career. He did well enough in school to receive a college scholarship. DeLorean wrote that the first two years of college were effortless for him because of the training he received in high school. "I had already taken advanced math courses, such as calculus, which were part of the freshman and sophomore curriculum at college." He added that his teachers were highly qualified and loved to teach which really influenced him and his education.
DeLorean effortlessly completed exams and spent his early college years playing basketball and bridge on the side. "For the first time I began to think I might be just a bit smarter than the other students, and the idea intrigued me," he wrote.
DeLorean's education was interrupted by the war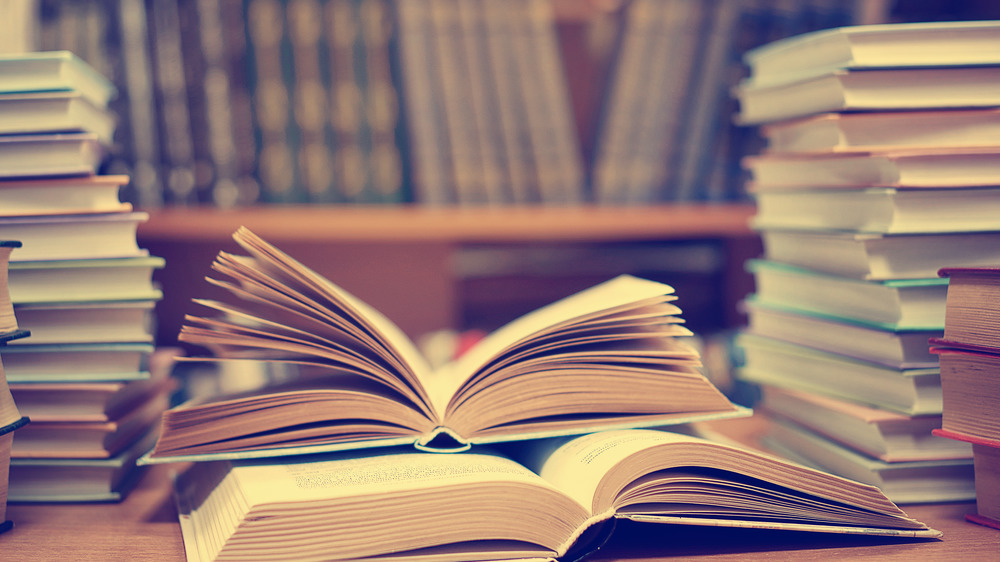 Shutterstock
During World War II, John DeLorean's education was temporarily paused as he took a break from his studies. As explained in the book, DeLorean, the budding entrepreneur was drafted when he was in his junior year. "The military and I never got along very well," DeLorean explained. "From their viewpoint, I was probably incorrigible," he wrote, adding that he believed that they probably perceived him as delusional.  
He added that he had to go through basic training many times during his time in the military which wasn't exactly beneficial but did help him become tougher. When he got back to Detroit after being discharged from the army, he discovered that his parents had separated. The young DeLorean worked for a year and a half as a part of the Public Lighting Commission to help his family financially before he finally went back to college to resume his studies. He graduated from Lawrence Technological University with a degree in industrial engineering.
John DeLorean's meteoric rise in the automotive industry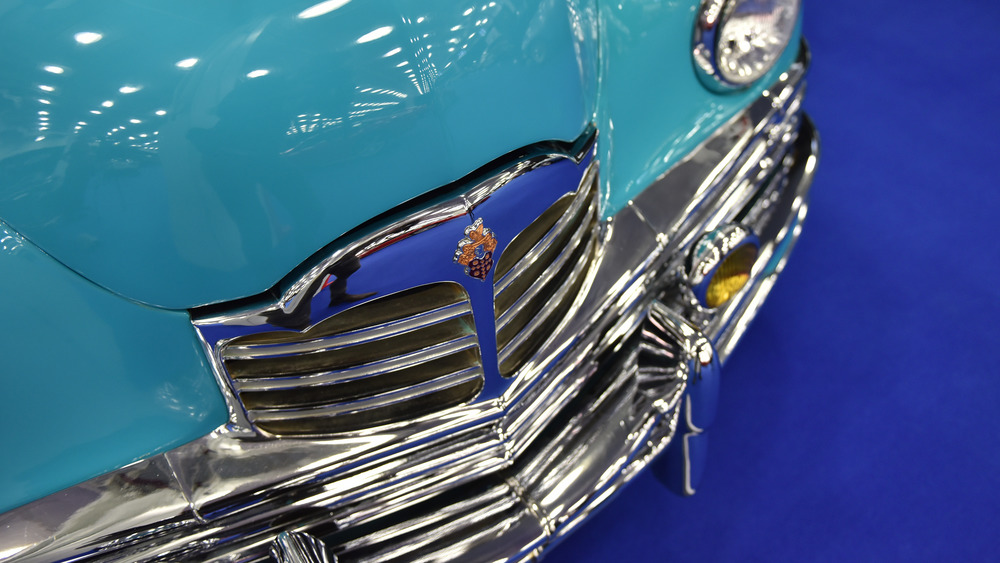 John Keeble/Getty Images
John DeLorean's professional journey officially began in 1952 when he joined the Packard Motor Car Company, according to The New York Times. It didn't take him long to become an important and successful figure in the industry. In fact, just four years after he became a part of Packard, he transferred to General Motors (GM) which was considered to be a heavyweight in the automotive industry. For his part, De Lorean was known for his ambitious approach and his love for unconventional things. 
In fact, DeLorean was the youngest general manager when he took on the position for GM's Pontiac division at the age of 40. According to Forbes, Pontiac greatly benefitted from DeLorean who took up the challenge at a time when Pontiac was having trouble marketing its cars to America's youth. DeLorean played a crucial role in changing Pontiac's brand identity and taking it to greater heights.
John DeLorean wanted to take risks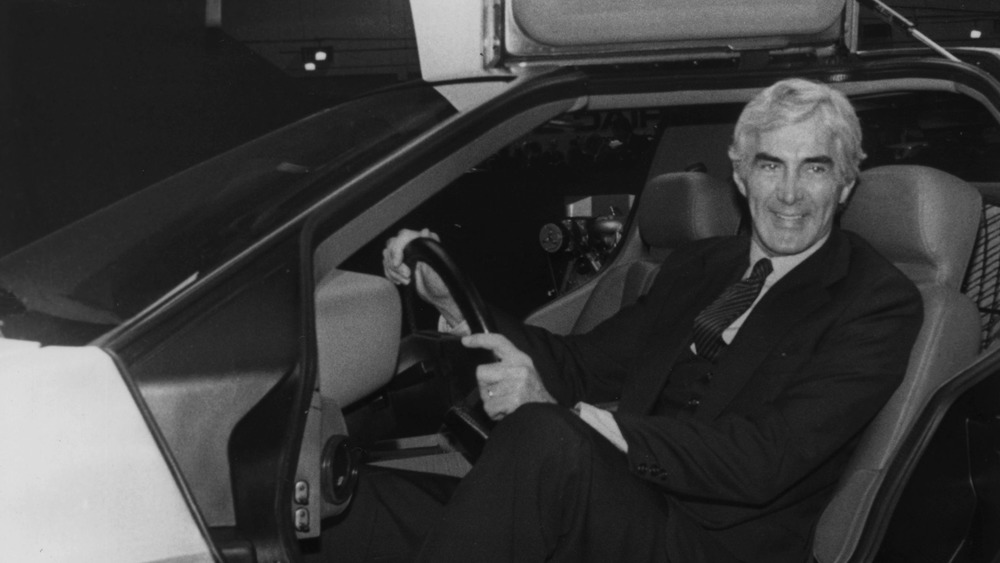 Central Press/Getty Images
As reported by Forbes, John DeLorean didn't hesitate to take risks on the job. Basically, while his colleagues didn't want to tamper with their successful formula of making family-ready, reliable vehicles, DeLorean wanted to challenge the status quo in the automotive industry. He waded into the world of sportier cars and reached out to the youth by making vehicles that appealed to a racier, more rebellious side. Being stuck in one's comfort zone didn't excite the entrepreneur. After Peter Estes became the head of Pontiac in 1961, John DeLorean was appointed to be the division's chief engineer. He threw himself into the task by getting his team to work on a unique Pontiac Tempest that was powerful and far bolder than its counterparts.
There was a problem: GM was pretty strict about letting its brilliant minds use big engines in tiny cars to speed them up. Well, DeLorean was not disheartened in the least and used a loophole with Estes' blessing to explain why the car — which he called the Pontiac Tempest LeMans GTO — was such a brilliant performer. Instead of selling the car as its own model, the GTO-equipped model became a part of the Pontiac Tempest upgrade package. The workaround was pretty ingenious — GM sold 32,450 Pontiac Tempest LeMans GTOs in their first year, per Forbes.
John DeLorean underwent a transformation
John DeLorean was unconventional and he knew it. According to the New York Times, he was not afraid to embrace his identity. In a world where everyone appeared prim and proper, the entrepreneur would walk around in shirts that revealed his chest and sported dyed jet black hair. He courted controversy by marrying young starlets and models. He even sported sideburns, a move that didn't follow his company's dress code. Additionally, the president of Ford Motor Company, a direct competitor, was the best man at one of his weddings. He was interested in the jazz saxophone and, at one point, partially owned interest in the San Diego Chargers.
"He once told me that he placed enjoying life very high in his list of priorities, and he felt that contrasted with many other executives," J. Patrick Wright, who worked with DeLorean, told The New York Times. According to Forbes, DeLorean truly changed after the success of the GTO. Before the breakthrough, DeLorean was relatively sober and dressed the way he was expected to and kept his hair short and neat. After his success, he started behaving differently and dressing in stylish clothes. He separated from his first wife, Elizabeth Higgins, and was seen hanging out with celebrities such as Tina Sinatra and Ursula Andress. He was perceived to be arrogant by other GM executives, even as he made them a fortune.
John DeLorean left General Motors in 1973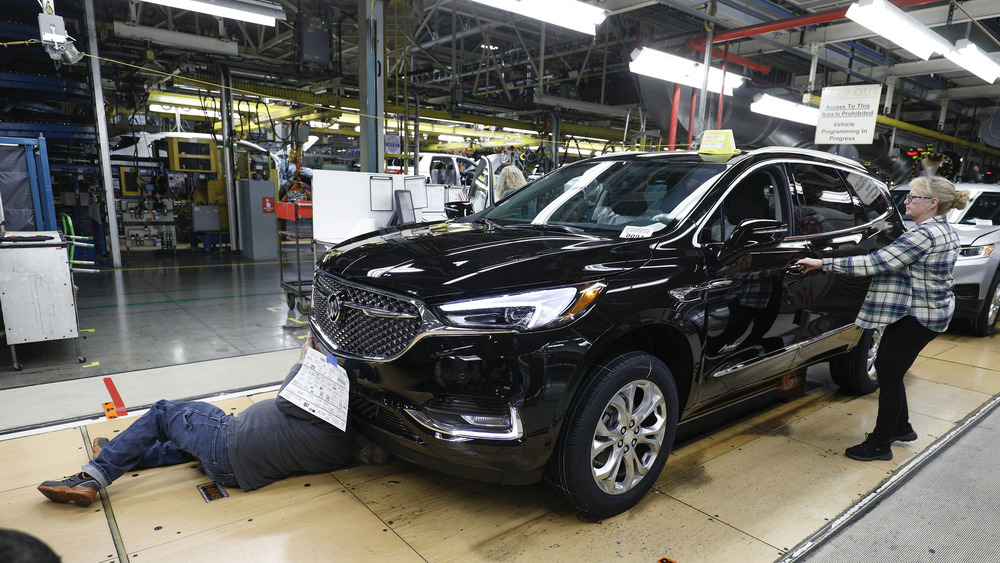 Bill Pugliano/Getty Images
In what was a major move, John DeLorean ended up parting ways with GM in 1973. This incident took place right around the time when the entrepreneur was speaking at the triannual Greenbrier Hotel GM management conference (via Forbes). The event was meant for 700 major GM executives and was a big deal. DeLorean's speech was supposed to be controversial and guaranteed to ruffle some feathers. The topic he was covering basically revolved around how GM's shoddy quality of cars was impacting the company's bottom line. DeLorean was forced to edit the speech before he spoke, at the suggestion of his colleagues, but in a stroke of bad luck, the original speech was leaked and made it to the pages of the Detroit News. 
This didn't sit well with those who were still on DeLorean's side. He found himself all alone and ended up resigning from the company in April 1973. Somehow, he seemed to change his stance when he spoke to the New York Times six months after he left and said he wasn't crazy about the role as such and that "a top management post at GM consists of sitting in meetings all day." He further added that even if a person makes $650,000 a year, if they didn't feel satisfied with work, they should pursue something else.
John DeLorean dared to start his own company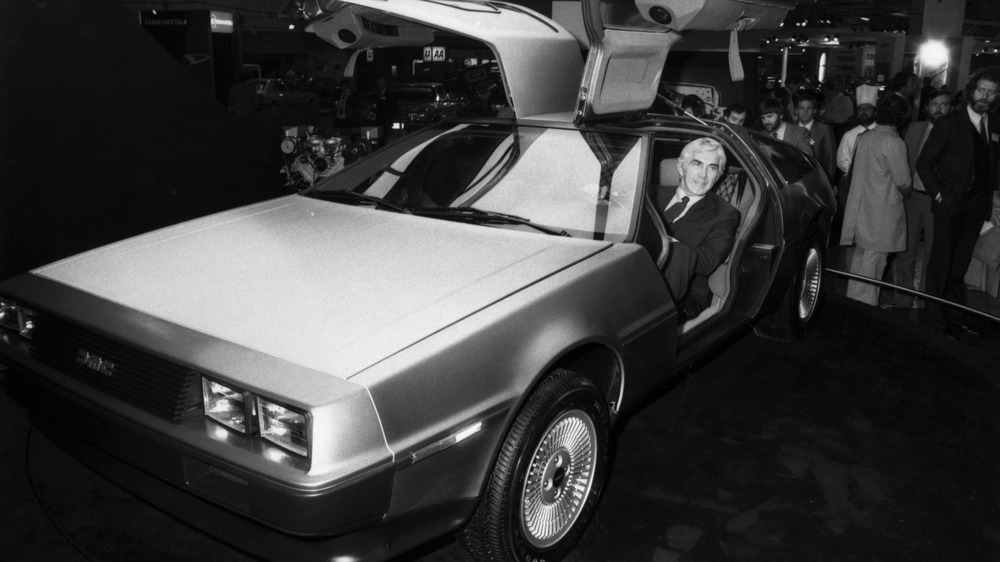 Keystone/Getty Images
After leaving GM, John DeLorean started his own company in October 1975. He hoped to build an "ethical car" that was sustainable and would be basically the best in the market. As reported by Forbes, the DeLorean Motor Company was determined to come up with a car that was sustainable and would be a force to reckon with when compared to its peers. Jordan Livingston, a documentary filmmaker, said, "He envisioned a car that would be the best of everything. He wanted the best style, he wanted the [least] environmental impact, he wanted the best value for the customer, and he also wanted the best safety."
All it took DeLorean was two years to come up with an engine prototype for prospective investors. The entrepreneur roped in Bill Collins who worked with him earlier at Pontiac to come up with the first prototype. However, eventually, the man behind Lotus Cars, Colin Chapman, was the one who ended up reimagining the project and worked on the car's chassis and suspension. 
According to CNN, DeLorean's dream was not tame by any means. As per Stephen Wynne, who is now CEO of the DeLorean Motor Company, DeLorean was someone who really ached to get away from the industry and do things as he saw fit especially considering the fact that the automotive industry was going through a slow period at that point. Someone like DeLorean, in a way, offered hope and respite.
Plans for John DeLorean's car didn't go as expected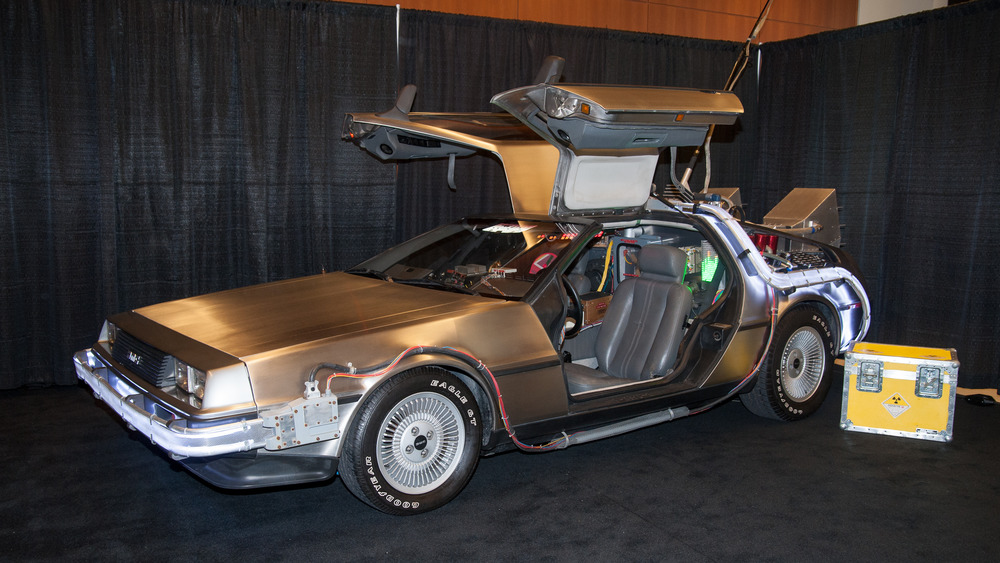 Che Rosales/Getty Images
As ambitious as John DeLorean's plan was, things didn't quite pan out as expected. For one, his car, the DMC-12, wasn't as impressive as it was supposed to be. As explained by CNN, his car had a major issue and that was the fact that it simply lacked power. He struck a deal with the British government to build the car in Northern Ireland and received funding to go ahead with his project. There were hiccups including a delay in shipping coupled with a bad exchange rate that caused losses. Even though DeLorean initially planned to put the car up for sale at $12,000, the price was estimated to be $25,000 when it was finally ready in 1981. Back then, this was no small amount and prospective buyers were more likely to choose cars from heavyweights like Corvette, names that they could trust and rely on.
As far as the DMC's power issues were concerned, the engine's horsepower was 130 and it took the car more than 10 seconds to go from 0 to 60 mph, none of which were impressive details. Consider this: Porsches and Corvettes were faster than the DMC and felt like a worthwhile investment to most buyers in the market. Plus, there were growing pains: the cars that were first created by the company were definitely not as good as their later models and displayed obvious quality control problems which led to criticism.
John DeLorean was arrested by the FBI
Things started getting bad for John DeLorean when money issues started plaguing his company and he started feeling desperate. According to CNN, in October 1982, DeLorean found himself in major legal trouble when he was caught in a sting operation that was planned by the FBI. In a video, DeLorean was seen agreeing to smuggle $24 million worth of cocaine in a bid to save his company's finances. That was the last straw for the entrepreneur. His plans were now in jeopardy and it seemed like little could be done to save him from the crisis. 
DeLorean's trial went on for two years. He was cleared of all charges and a jury decided that the FBI had planned an illegal operation to entrap him. It seemed likely that the entrepreneur never intended to actually sell cocaine but was desperate and wanted to try and save his company. 
DeLorean declared bankruptcy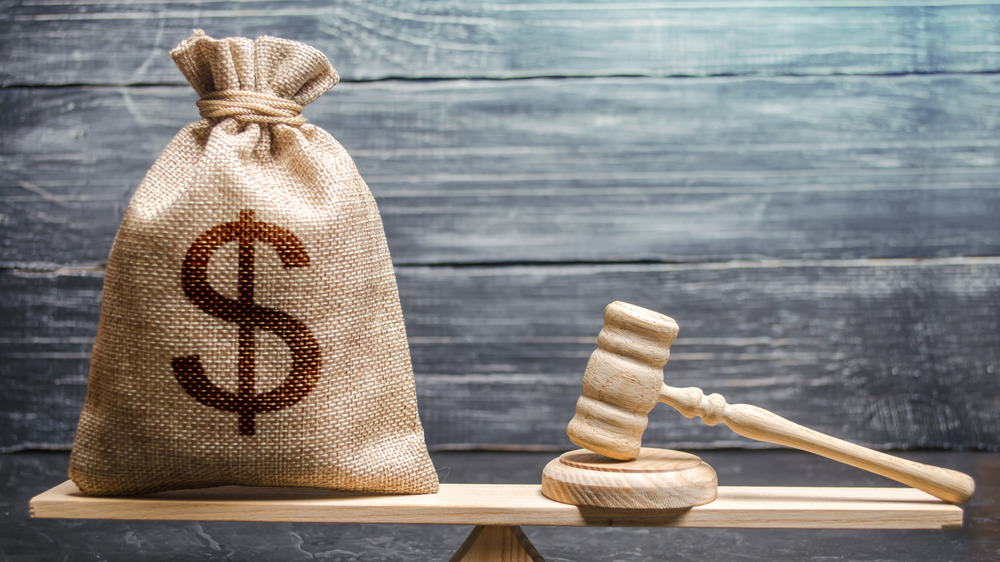 Shutterstock
John DeLorean was in such legal trouble after his arrest that he never quite bounced back from it. A week after his arrest, DeLorean Motor Company declared bankruptcy (via CNN). All in all, DeLorean's company would only make 9,000 cars. Meanwhile, his company disintegrated and his factory was abandoned. He was even asked whether he'd think about making a comeback and all he said was, "Would you buy a used car from me?"
DeLorean's stocks were sold to a company based in Ohio that managed to sell the unsold cars at somewhere around $21,000 each. What did help DeLorean and DMC was the fact that his DeLorean car had an unexpected appearance in the Back to the Future movies as a time machine, something that most definitely gave his brand an unexpected push despite the fact that his company was shutting down. Per Forbes, DeLorean's financial situation was dire enough for him to make the decision to sell off his home in New Jersey. Interestingly, his massive estate was bought by Donald Trump who remodeled it into the Trump National Golf Club.
John DeLorean didn't get to live his dream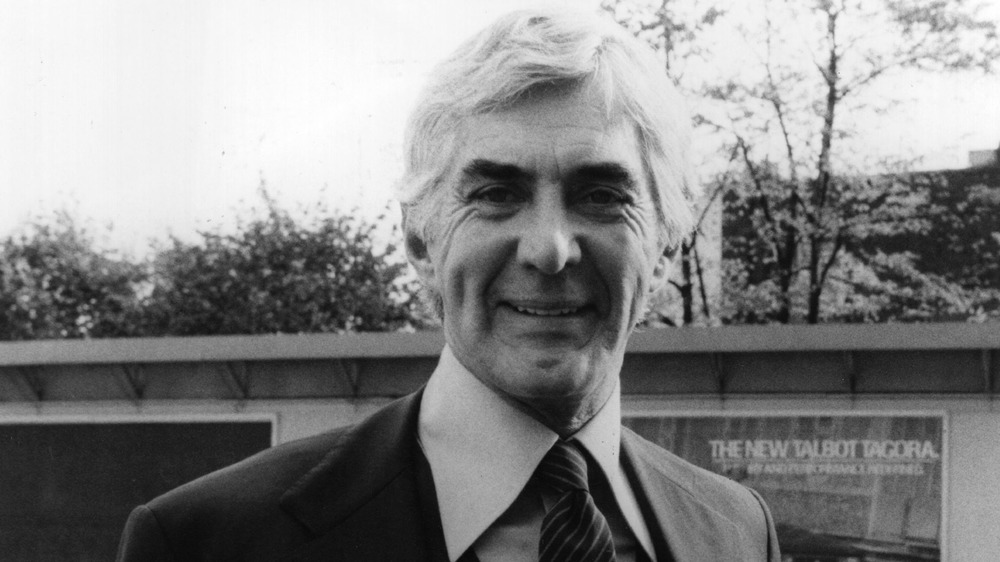 Simon Dack/Getty Images
After his FBI scandal, John DeLorean's wife, Cristina Ferrare, left him and took their kids with her. As his personal life fell apart, he also had to come to terms with the fact that his dream was coming to an end, whether he liked it or not. According to his fourth wife, Sally Baldwin, DeLorean never quite was able to give up on his dream. He even briefly worked on a wristwatch company that was called DeLorean Time. His wife said that before he passed away, he had been working on designing a sports car for the last few years (via the New York Times).
Meanwhile, his son, Zachary said that he felt torn about his dad's legacy (via Forbes.) Reflecting on the scandal his father was a part of, Zachary later said, "There were definitely immediate effects. I mean, how the hell couldn't there be?" His father passed away after suffering a stroke on March, 19 2005 in Summit, New Jersey at the age of 80 where he was staying a tiny apartment with Sally. "On one hand, I feel proud of my father," Zachary admitted, before implying that he also wanted to simply forget about everything that happened with his father John DeLorean and his iconic car.