The Time Meat Loaf Angered The Royals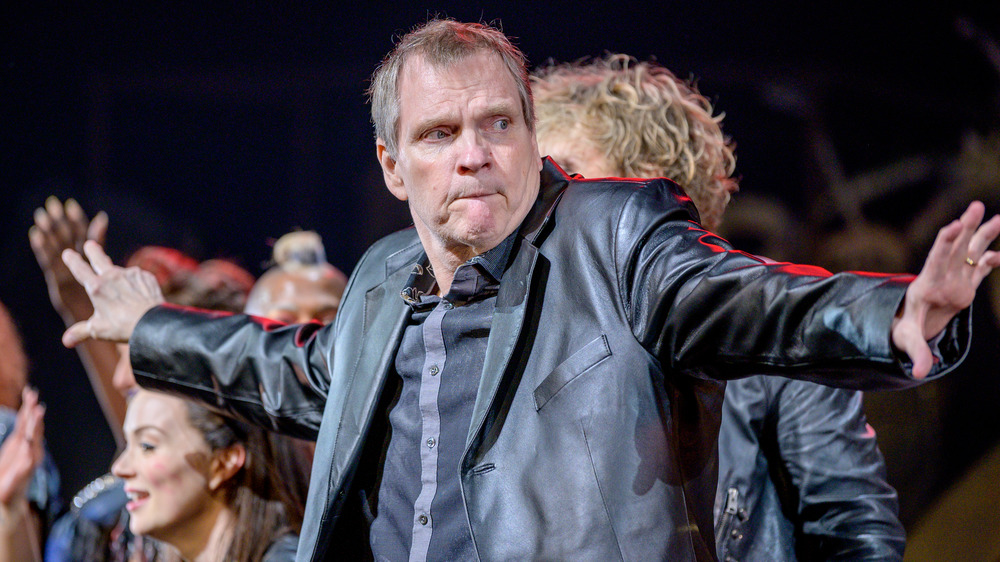 Roy Rochlin/Getty Images
Meat Loaf has certainly had an interesting life, including time coaching a girls' softball team, mirrored by his equally interesting career. He dropped his first major album, Bat Out of Hell, in 1977. That led him to be a major name in rock music throughout the '80s. In total, Meat Loaf would record a dozen studio albums, with the latest (so far) released in 2012.
Before music made him famous, Meat Loaf, then Marvin Lee Aday, was a stage actor. It was his performance in a production of Hair in Los Angeles, according to Liveabout, that first got him noticed and, subsequently, signed to Motown Records. Over the years, Meat Loaf would get several bit parts in film and on television, including an appearance on Glee and the role of Robert Paulsen in the Brad Pitt-Edward Norton film Fight Club.
In the midst of his fame, while Meat Loaf's celebrity status was at an all-time high in the '80s, the singer accomplished quite a bit. Like, upsetting the Royals.
You could say the Royals have beef with Meat Loaf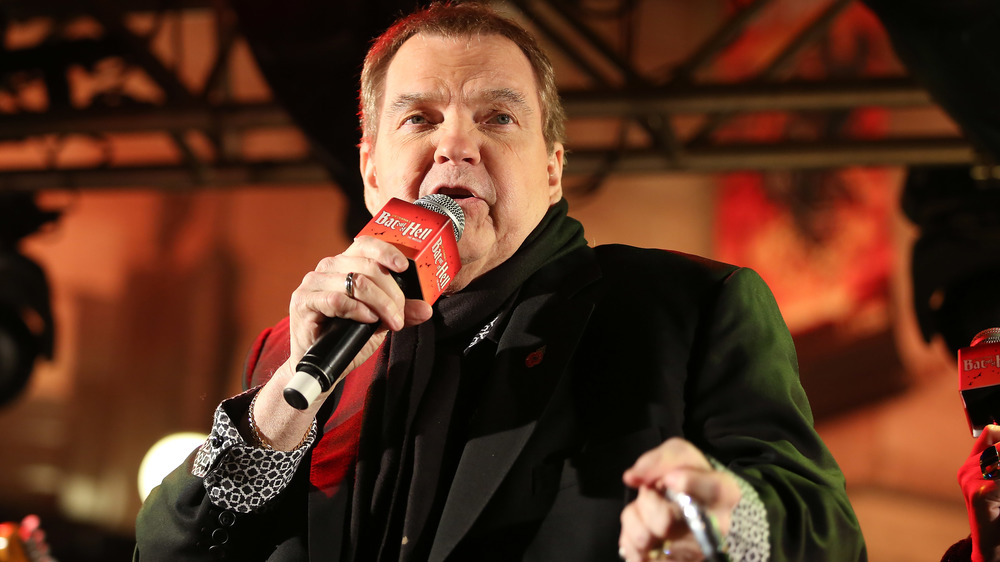 Dave J Hogan/Getty Images
In an era of big hair and glam rock, England's Royal Family decided to participate in a one-off charity known as The Grand Knockout Tournament, also known as It's a Royal Knockout, in 1987. Besides the presence of Prince Edward, Princess Anne, and Prince Andrew, the event saw plenty of celebrity appearances, including Meat Loaf.
The event was successful, in that it raised £1.5 million (nearly $2 million US) and drew 400 million viewers worldwide, according to the Independent. It was also successful in making a mockery of the Royals — the event is generally regarded as the point the royal family began to go downhill — and part of that was a little tiff between none other than Meat Loaf and Prince Andrew.
In an interview Meat Loaf did with The Guardian in 2003, he comes right out and says, "Oh, the Queen hates me," and proceeds to tell a story that's as commercial as it is baffling. According to the Loaf, Prince Andrew's wife, the Duchess of York (Sarah "Fergie" Ferguson), was hungering for a Meat Loaf dinner. "Fergie wasn't exactly flirting with me, but she was paying attention to me," Meat Loaf tells the publication. He then says that Prince Andrew got a little jealous and tried to push Meat Loaf into the water, but laying hands on a man who featured in Fight Club might not have been the wisest decision that Prince Andrew ever made.
Meat Loaf wasn't having it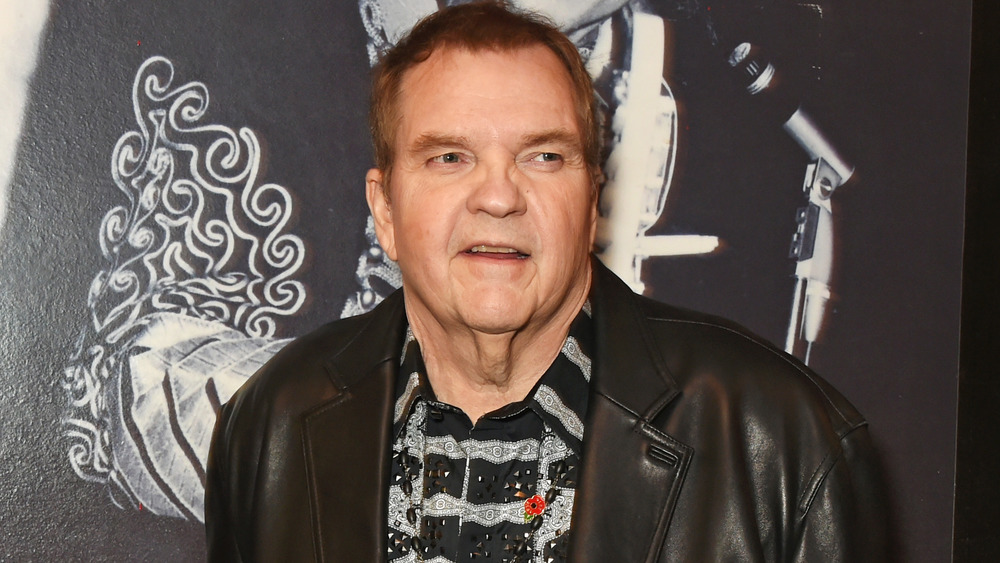 David M. Benett/Getty Images
Things didn't go exactly the way Prince Andrew had expected when he attempted to shove Meat Loaf. Though Prince Andrew had a couple of inches height on the musician, Meat Loaf was considerably heavier than the Royal at the time. "Anyway, he tried to push me in the water. He tried to push me in the moat. So I turned around and I grabbed him," Meat Loaf tells The Guardian.
Of course, Royals don't like people touching them, especially those without noble blood coursing through their veins. In fact, according to The Atlantic, touching a Royal beyond a formal handshake is a pretty severe break of social etiquette, but, like, maybe they shouldn't push people. So, as Meat Loaf tells it, Prince Andrew says to him, "You can't touch me. I'm royal."
"Well, you try to push me in the moat, Jack, I don't give a s*** who you are, you're goin' in the moat," Meat Loaf claims to have said. From that moment on, if Meat Loaf is to be believed, the Royals haven't been too fond of the guy.