The Reason Ringo Starr Missed Out On A Part Of Beatlemania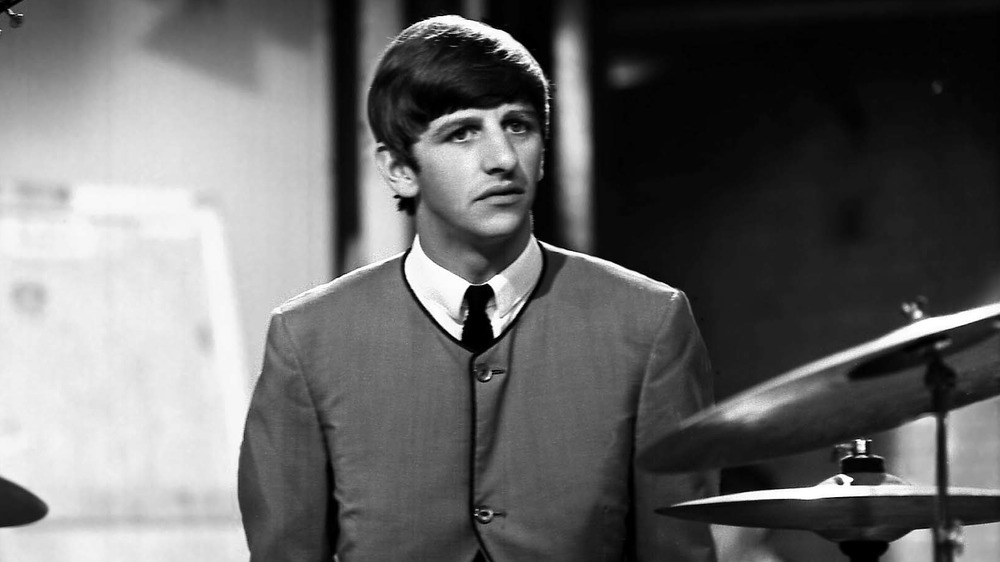 Photoshot/Getty Images
It was 1964, the year everything changed for the Beatles. In January, the single for "I Want To Hold Your Hand" sold over a million copies and went to number one on Billboard. On February 9, their first performance in the United States took place on TV's Ed Sullivan Show; a record setting 73 million people tuned in, per the Ed Sullivan website, meaning over 40 percent of every person living in the United States at the time watched the Beatles' United States debut. During the first week of April, the Beatles held the top five spots of the Billboard Hot 100, according to the Beatles Bible, with "Can't Buy Me Love" at number one, followed by "Twist and Shout," "She Loves You," "I Want To Hold Your Hand," and "Please Please Me." They also had seven more songs in the Hot 100 that week, for a total of 12 charted songs at once. Beatlemania was in full swing, and the band embarked upon a world tour, seemingly unstoppable. 
Drummer Ringo Starr unexpectedly ended up missing out on a good portion of the tour and therefore the sheer hysteria and adulation that followed the Beatles wherever they went. On the morning of June 3, 1964, Starr collapsed during a band photo shoot in London, England for the Saturday Evening Post, reports the Beatles Bible. He was taken to University College Hospital, diagnosed with tonsillitis and pharyngitis, and ordered to rest.
John, Paul, George, and Jimmie?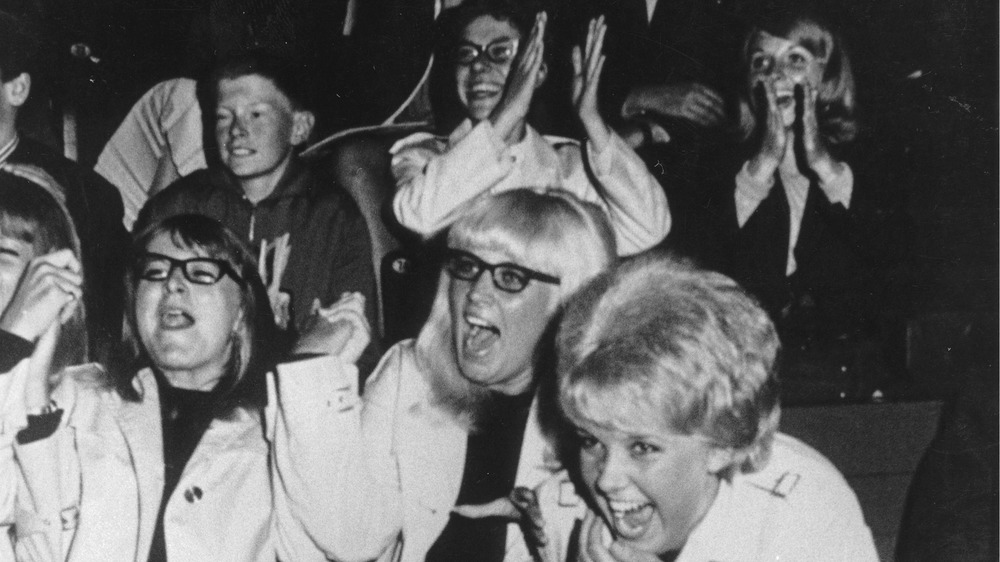 Imagno/Getty Images
Unfortunately, the Beatles were scheduled to begin their world tour the very next day and it was too late to cancel. Producer George Martin suggested that session drummer Jimmie Nichol temporarily substitute for Starr. Martin called Nichol into the studio to rehearse the band's set with John, Paul, and George. George Harrison later discussed the difficult situation with journalist Derek Taylor in Taylor's book Fifty Years Adrift, quoted by the Beatles Bible: "I didn't want to do the tour without Ringo. It's stupid ... The Beatles were, always will be, the Four Fabs, and so three Fabs and a not-so-Fab is not The Beatles. At least, that's how I felt."
According to Dangerous Minds, Nichol was a temporary Beatle for 10 days, subbing for Ringo. Nichol played in Denmark, Australia, and Hong Kong, and experienced the wild Beatlemania of 1964, including screaming fans, his photo distributed globally, and being "interviewed as one of the band by the world's press." As Ringo Starr recovered, he also worried, as later quoted in The Beatles Encyclopedia: "They'd taken Jimmie Nichol and I thought they didn't love me anymore — all that stuff went through my head." Starr rejoined the band in Melbourne, Australia on June 14 and Nichol "faded into obscurity," per George Martin. Nichol later told Mojo magazine, quoted in The Beatles Encyclopedia, "Standing in for Ringo was the worst thing that ever happened to me ... After the headlines died, I began dying too."