The Truth About Steve Austin's Broken Skull Challenge Series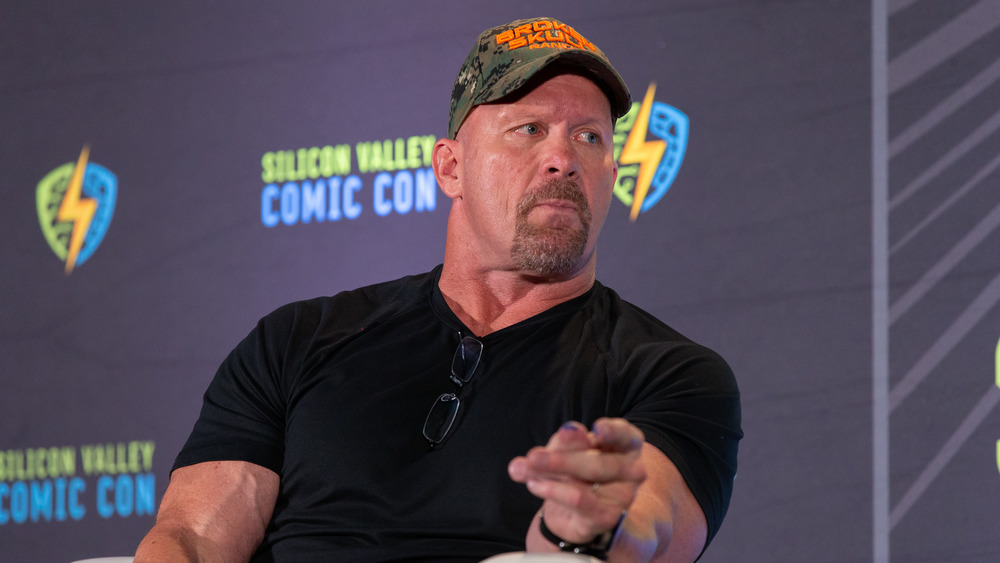 Bill Watters/Getty Images
The man many consider the greatest professional wrestler of all time didn't get that reputation by being a positive, uplifting influence in the WWE. No, when Stone Cold Steve Austin mocked his recently vanquished opponent's religious beliefs and blasphemed his way to the top of professional wrestling back in 1996, The Texas Rattlesnake let the world know that he was going to bully it around for a while. The beer-guzzling, bird-flipping wrestler has been escorted off the stage in handcuffs, beaten people with bedpans, and cussed out his superiors so many times that you'd think that his behavior dial was permanently stuck on intimidate weaklings.
Even after he retired in 2003, Austin found ways to belittle others on TV, like on WWE Tough Enough. The reality show was ostensibly meant to pick the promotion's next big Superstar, but the only good thing it gave us was a clip of The Bionic Redneck chewing out the bottom contenders by growling a story in their faces (posted on YouTube) about the time he soiled his speedo while fighting the 700-pound Yokozuna.
And then we met a notably warmer side of the Stone Cold one on Steve Austin's Broken Skull Challenge, which ran on CMT from mid-2014 until the end of 2017. (You can still stream episodes at CMT online.) The physical challenge reality competition show featured a surprisingly supportive, though classically tough-as-nails, Steve Austin. He still yelled everything he said, but this time it was tough love, rather than repeatedly threatening people.
Steve Austin's Broken Skull Challenge is one insane obstacle course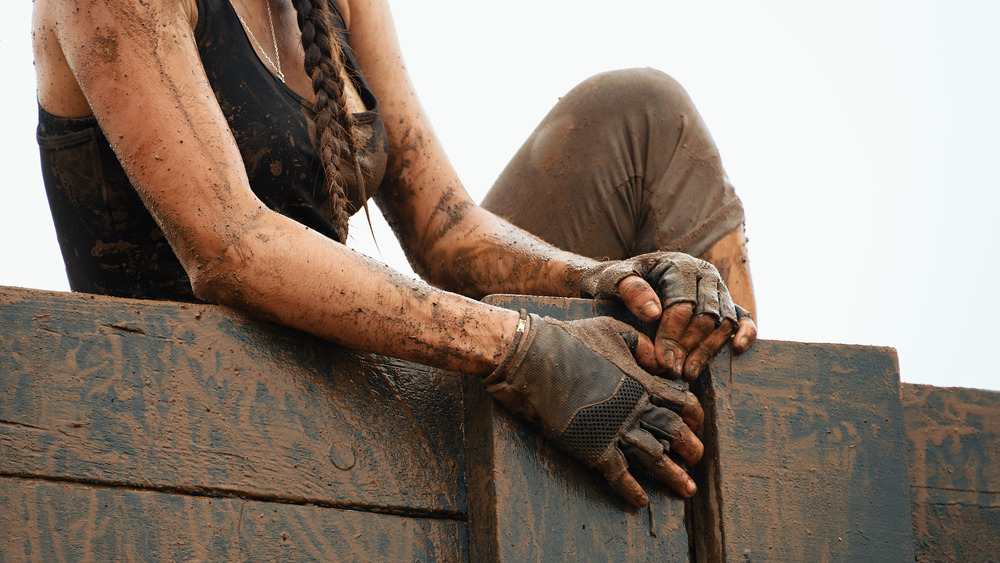 Shutterstock
According to Entertainment Weekly, Austin said that his Broken Skull Challenge "makes CrossFit look like a yoga retreat," and from the abject torment stamped onto the faces of many contestants, we can tell he wasn't kidding. Each episode pitted eight contestants — men on one episode, women on the next — chosen for their athleticism, endurance, and apparent masochism to compete for $10,000. They faced off in head-to-head elimination challenges with menacing names like "Trench Warfare," a competition in which two opponents scrap it out in a trench filled with muddy water. The first to ring his or her opponent's bell at the other end won the round.
There was also "The Pulverizer" — dragging sleds full of heavy weights to stations where they add on more weights and continue on to stations with more ... You get the idea. "The Junkyard" was just like it sounds. There were hundreds of pounds of junk that need to be moved to the other end of the yard (cuz like, what else do we have these muscles for?). Once the scrap metal was on the other side of the junkyard, it was on the other side of the junkyard (oh, good!), and the last two standing after this round moved on to "The Pit." This misnamed challenge was basically a sumo wrestling copycat: push the other guy out of the circle (not as threatening as The Pit), and you win.
Even when they're positive, Steve Austin's rants are pro wrestling caliber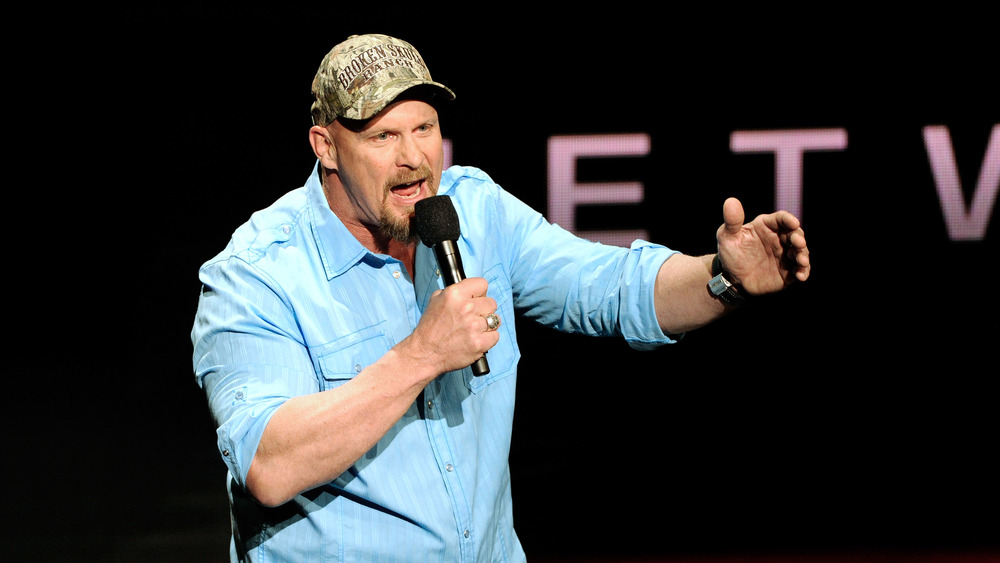 Ethan Miller/Getty Images
The last contestant standing at the end of the episode faced "The Skullbuster." This grueling obstacle course began with hauling a 75-pound log on your back for a quarter mile. Tired yet? The Skullbuster's barely gotten started. The course continued with "The Mudbath," a comparatively easy rope swing over a muddy patch of ground, and then followed "The Dome." Contestants had to climb up and over a pool of water using ropes, pipes, and other hand holds. After a 30-foot-tall cargo net pyramid, there were some balancing beams, some monkey bars, a big tire to push, a steep hill to climb, and finally a rope to ascend with a bell at the top waiting for an exhausted, sweaty, and often bloody contestant to ring it.
Yeah, yeah, yeah. We'd seen a lot of stuff like this threaten other people's skulls before. But what made the show CMT gold was the vivid color commentary and gravelly encouragement coming from a much warmer Stone Cold Steve Austin than we're used to, as he followed sprinting contestants in a camouflaged all-terrain vehicle. "There's a saying in sports, they say finish strong," went one of his uplifting rants. But, of course it had to have some of the Stone Cold roughness to it: Rather than finishing strong, "I wanna finish epic!" Exactly the kind of tough love one would expect from a tough Texas trainer like Stone Cold Steve Austin.