The Untold Truth Of Alice In Chains' Jerry Cantrell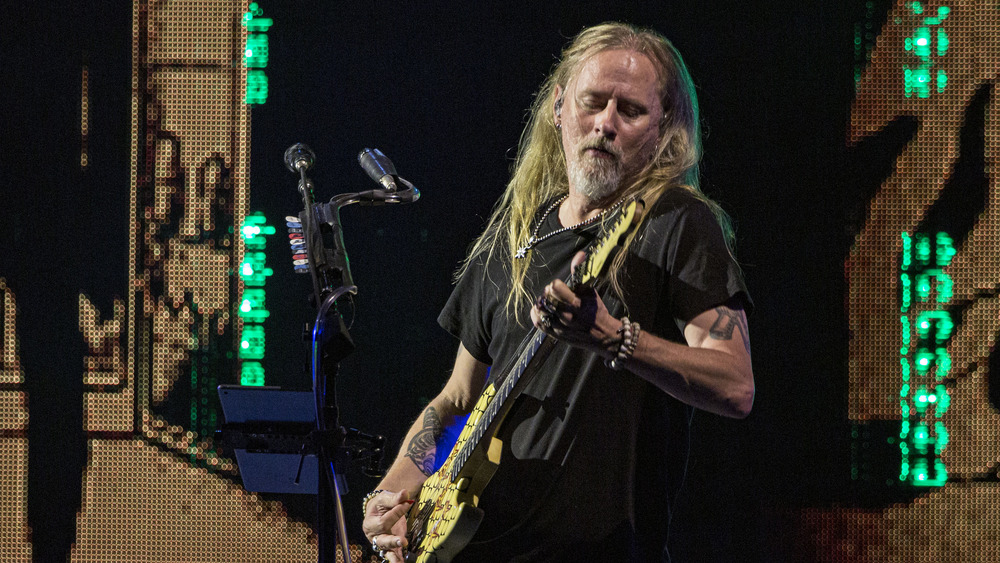 Daniel Knighton/Getty Images
Sincerity in music can be difficult to portray. Sing too hard about hardships and pain, without some sense of legitimacy of personal experience, and a musician can come across as whiny, fake, or just self-absorbed. Listeners can tell, by and large, if music comes from a real place, and if musicians are emotional frauds (whether they care or not is a different story). Enter Alice in Chains, one of the leading bands of the '90s Seattle grunge scene. Founder, co-singer, guitarist, and lead songwriter Jerry Cantrell eschewed the show-offy, over-the-top guitar work of the glam era (as many of his contemporaries did), and in its place opted for pointedly constructed lines suffused with the slow, grinding loops and pedal tones of sludge metal and desert rock, such as on 1992's Dirt. The result was something truly dire, dark, and even warped.
The purpose was always therapeutic and redemptive. Alice in Chain's music was deeply personal and vulnerable, and a lot of that comes down to its confessional nature. Why? It came from a real place. Their lead singer, the astonishingly talented Layne Staley, passed away in 2002 after years of falling into a drug-induced shamble of decay, tooth loss, and torment, as related on Guitarworld. Bassist Mike Starr would also overdose, in 2011. The band suffered for years because of this, before recruiting new lead singer William Bradley DuVall for 2009's Blue Gives Way to Black. For Cantrell, though, this wasn't his first experience with pain — not by far.
Familiar with darkness, focused on light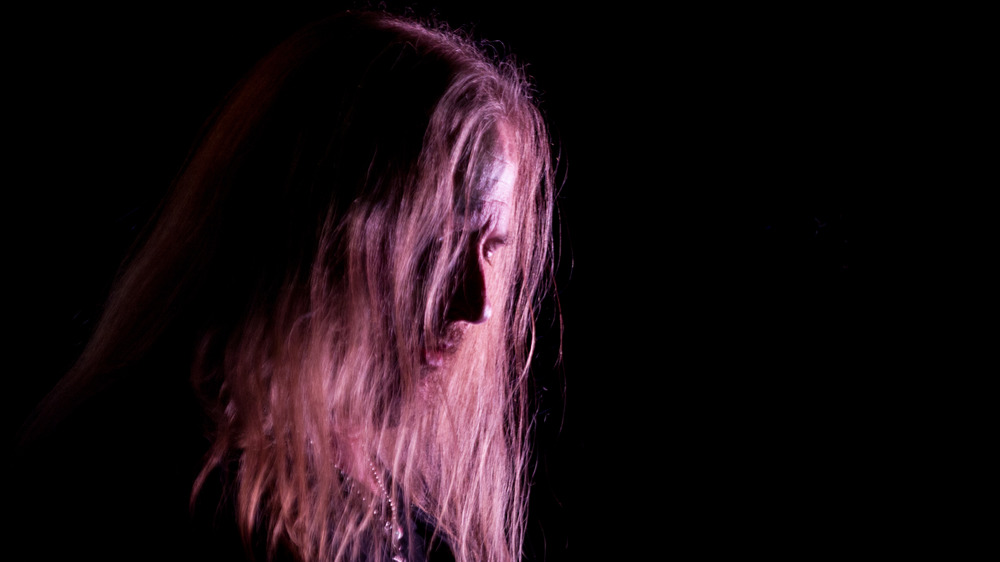 Santiago Bluguermann/Getty Images
As Cantrell says in an extensive interview with Kerrang!, he grew up in a musical household where his mother played the organ. Cantrell himself, a seriously quiet and inwardly-focused kid, was president of his high school choir and performed in musicals such as Annie Get Your Gun, but always idolized bands such as AC/DC, Led Zeppelin, and KISS. The roots of family trauma were planted early, as Cantrell's father, a military officer, divorced from his mother when Cantrell was seven, a mere four years after meeting Cantrell for the first time. Alice in Chain's song "Rooster" reveals his father's broken, PTSD state in lines like, "Wife and kids, household pet / Army green was no safe bet / The bullets scream to me from somewhere." Cantrell's relationship with his brother was also damaged, as the song "Brother" states: "You were always so far away / I know that pain / So don't run away like you used to do."
When Cantrell was 21 he lost his mother and grandmother, with whom he'd been living, in the same year. This was around the same time that Cantrell met Staley and recruited him into Alice in Chains. Of that time, Cantrell speaks of darkness and light, saying, "I don't know everything, and I don't necessarily subscribe to the idea of an all-knowing God sitting up on a cloud. I get more answers from a scientific view; nothing is really destroyed, it's just transformed."
Slide into hell and rise to redemption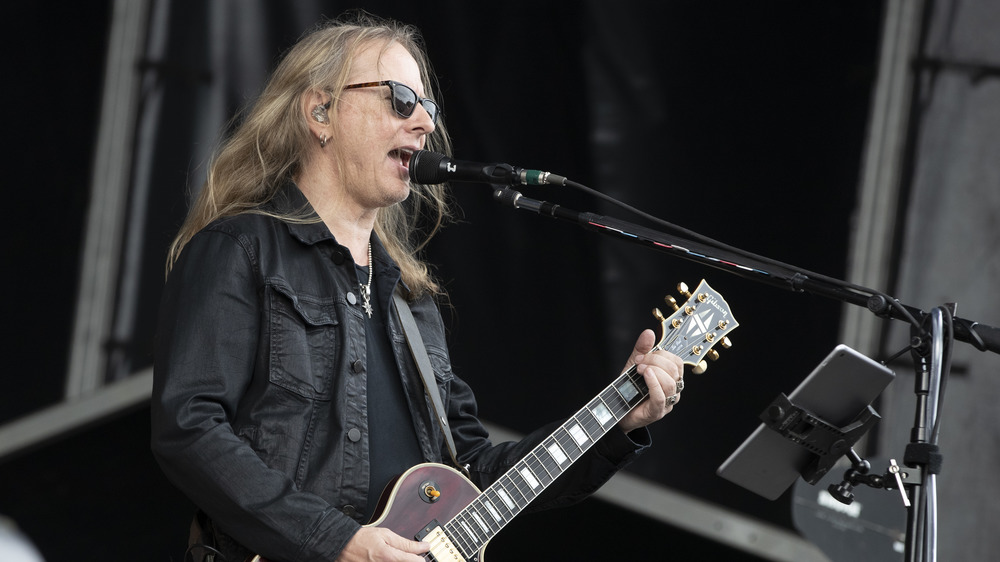 Yuliya Christensen/Getty Images
Cantrell slid into a pit after Staley passed away, which, as he says in an interview on The Fix, you can hear on his 2002 solo album Degradation Trip. It was a time of heavy substance abuse for him, of which he says, "Getting f****** up is fun, and that's why people do it. Especially when you're young. It's a part of life. It's a part of a lot of people's experience. But it comes with a price. It generally doesn't end good." Cantrell talks about the myth of drugged-up, creative musicians, and says that he'd produced better music without it. In the years since, Cantrell has gotten back on his feet, and currently stands as a testament of sobriety. In 2012, as LA Downtown News states, he accepted the Stevie Ray Vaughan award "for the sober musician who has made the greatest contribution to his own recovery and treating the addictions of others."
At this writing, Cantrell has never been married and has no kids; he's a support network of one. He's parsimonious with his words, and picks more than eats. He looks and acts nothing like a legendary "rock star," and instead lives for his music, same as he always has. In his own plain and direct words, "I felt emotions when I listened to music. I wanted to create stuff that I could send out into the world that would hit people and give them an experience."