The Tragic Death Of Glam Rock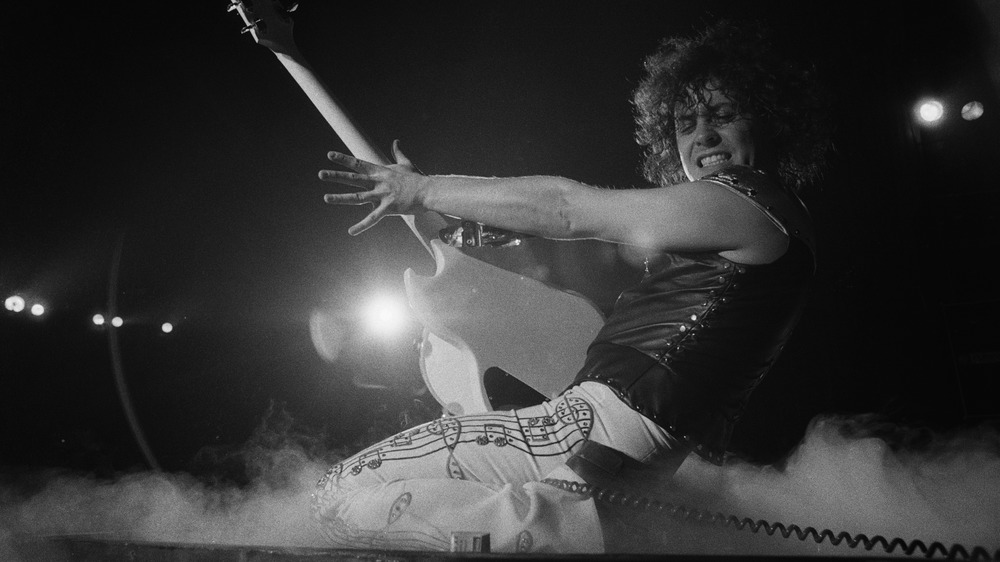 Michael Putland/Getty Images
In case you're wondering what "glam rock" is, look no further than David Bowie, circa early-to-mid-70's. Hop over to YouTube and check out "Time" from 1973's album Aladdin Sane, and you might just recognize one of Bowie's most signature musical periods and makeup looks (the red-and-blue lightning across the face). The music is something between the feather boa glitz and dramatic pageantry of stage musicals, plus the fabtastic, over-the-top bombast of rock bands like Queen, or Elton John's ultra-big glasses phase. Add to this distilled essence of Tim Curry from 1975's Rocky Horror Picture Show (with tracks written Mr. Musical Theater himself, Meat Loaf), and boom: you've got a decent idea of what glam rock was. Or, as it was sometimes called, glitter rock (makes sense).
Taking cues from counterculture's counterculture, glam rock had a brief flare-up in the English music scene in the early '70s before its ethos migrated across the pond to the U.S. It developed, as the New York Times recounts, as a reaction to the heavy crunch of bands like Black Sabbath, and fused with early punk icons like Alice Cooper. As a distinct sub-genre, glam rock lived only a short time, but its characteristics passed into '80s hair metal, which itself set the stage for the grim and rough counterbalance of '90s grunge. Glam rock's aesthetic persists in artists ranging from shock rocker Marilyn Manson to pop megastar Lady Gaga.
So what happened to glam rock, anyway?
Glamour goes mainstream, rock-and-roll style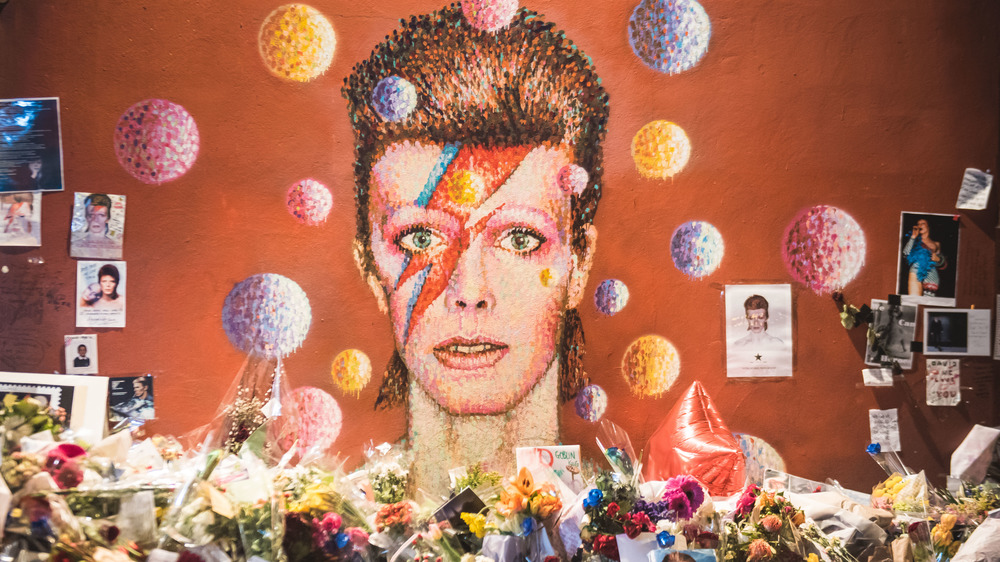 Joseph Okpako/Getty Images
The first official "glam" performance was 1971's "Hot Love" by T-Rex, per Rock My World, when lead singer Marc Bolan appeared on stage in a "black satin top and with glitter underneath his eyes." Bowie, already a mainstream performer at the time, took notice and adopted his Ziggy Stardust persona, almost a self-satire, and shifted glam into the limelight with his 1972 studio album The Rise and Fall of Ziggy Stardust and the Spiders from Mars. Taking cues from a mixture of psychedelic rock and "bubblegum pop" — one-hit wonders targeted at teens — other performers jumped on board: The Sweet, Suzi Quatro, Roxy Music. 
Glam was, essentially, about stepping away from the "drab backdrop of beards and denim" of dudes with guitars, the '60s naïve hope of freedom through political engagement, and stepping into a surreal, Oscar Wilde-like landscape of immense expression and heightened, fantastical reality. It was rock and roll cabaret, and very notably crossed gender boundaries to become an early celebration of LBGTQIA identities, like a big, cross-continental drag show that went mainstream.
Like all musical movements, though, glam was consumed by the thing to which it gave birth. As soon as punk started rising to prominence in the mid-'70s, itself inspired by the over-the-top performances of glam, punk gobbled up what some then called the "insincerity" of glam. Punk was, ostensibly, about shedding pretensions, and the blowback against glam erased its aspirations as soon as they took off.
The glitter settles and takes a punk shape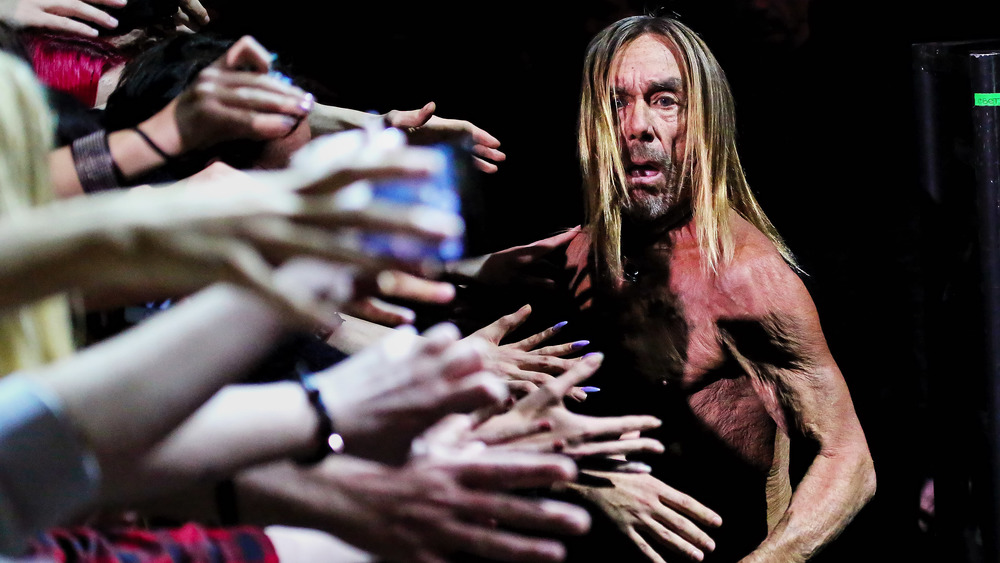 Epsilon/Getty Images
In this way, though, glam rock never actually died. It just erupted and sparkled a bit in an obvious way before its glitter landed all over the place. The '80s hair metal scene soaked up more than its fair share of this glitter, lending a sparkly sheen to the harder sound of bands like Aerosmith, Van Halen, and KISS, as Live About states. As soon as we enter the era of Mötley Crüe, Quiet Riot, and Twisted Sister, the luster of glam icons like Bolan of T-Rex can be seen painted everywhere (especially the eye liner). Nonetheless, when Bolan passed away in 1977 from a car accident, as Ultimate Classic Rock recollects, it was clear that the era of peak glam had passed, too.
Uncut goes into detail about musical instances of "vulgar genius" (by bands like Cockney Rebel and Mott the Hoople) that may have at once typified glam and perhaps, to less niche crowds, sullied its reputation as a serious musical form (a view shared by mainstay Led Zeppelin, for example). Nonetheless, the article insists that each instance of impatient, vital, trashy, and rainbowed musical expression was necessary to the potency of glam and its legacy, no matter how those attributes led to its consumption by the rising power of punk. 
So, as Bolan asks in "Cosmic Dancer," "Is it strange to dance so soon?" Not at all, friend. Not at all.