What Happened To '80s Video Star Tawny Kitaen?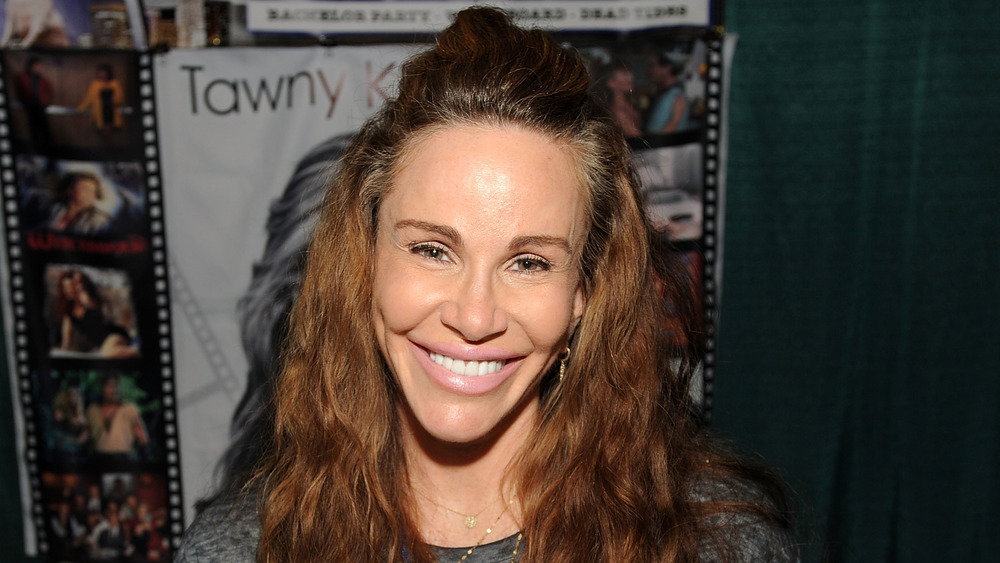 Bobby Bank/Getty Images
Mass media's sexualization of the human form is nothing new. And back in the '80s, it wasn't just supermodels and celebrities. The 1980s saw the rise of the video vixen, coinciding with the launch of a channel you may have heard of: MTV. And no other video vixen was more popular than Tawny Kitaen.
Kitaen (real name: Julie) was interested in acting and music at a young age. At 12, she insisted people call her Tawny. Her first brush with the music industry was as a model. Kitaen was dating Ratt guitarist Robbin Crosby during and right after high school, and she was featured on their album cover.
In 1976, she appeared on a game show, To Tell the Truth, reports TVOverMind. That was followed by a role in the television movie Malibu. Her film appearances racked up, and she was the lead in an erotic-adventure film called The Perils of Gwendoline in the Land of YikYak and Bachelor Party, with Tom Hanks. People were surprised by Kitaen's acting; most considered her just a pretty girl, but she did more than just pose for the camera.
Kitaen's real claim to '80s fame came through her appearances in music videos. British band Whitesnake tapped Kitaen to star in several of their music videos. Kitaen was the girl in at least four Whitesnake videos: "Here I Go Again," "Still of the Night," "Is This Love," and "The Deeper the Love."
Trouble with the law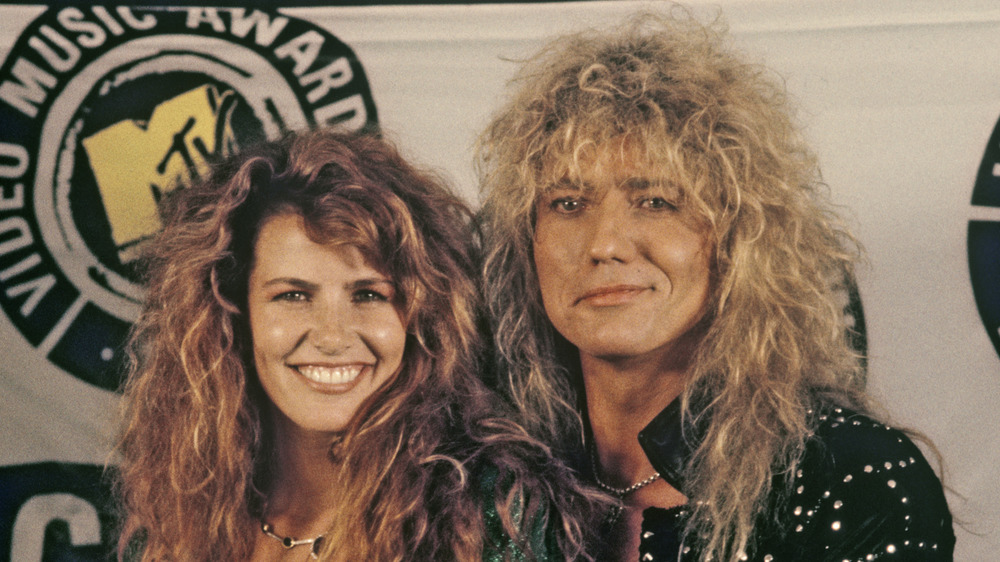 George Rose/Getty Images
The music videos made Kitaen a star and also allowed her to pursue more acting jobs. She appeared on Seinfeld and had a recurring role that lasted for 19 episodes in The New WKRP in Cincinnati, a syndicated sitcom.
Kitaen married Whitesnake lead singer David Coverdale in 1989, but the two divorced in 1991. The Associated Press reported she had an affair with O.J. Simpson for a year and was on the witness list for the controversial sportsman during his trial, though Kitaen was never called to testify.
But it was Kitaen's marriage to Cleveland Indians pitcher Chuck Finley that made headlines. Finley and Kitaen married in 1997 and have two daughters. In 2002, Kitaen was arrested for spousal abuse, allegedly beating Finley and injuring him, explained ESPN. They were driving home from dinner when Kitaen kicked Finley with her high heels. Finley's lawyer said Kitaen kicked her husband in the thigh, leg, and arm, then twisted his ear. Finley had scratches and scrapes and had to pull out of his season debut the next day. 
Finley filed a restraining order against Kitaen, who was also facing charges for using a key to scratch a car in a parking dispute. The two divorced, and the case was dismissed. Kitaen maintains the whole thing was blown out of proportion. She never hit him with a shoe, she told Daily Pilot, and later admitted she sought rehab after the incident.
She turned her life around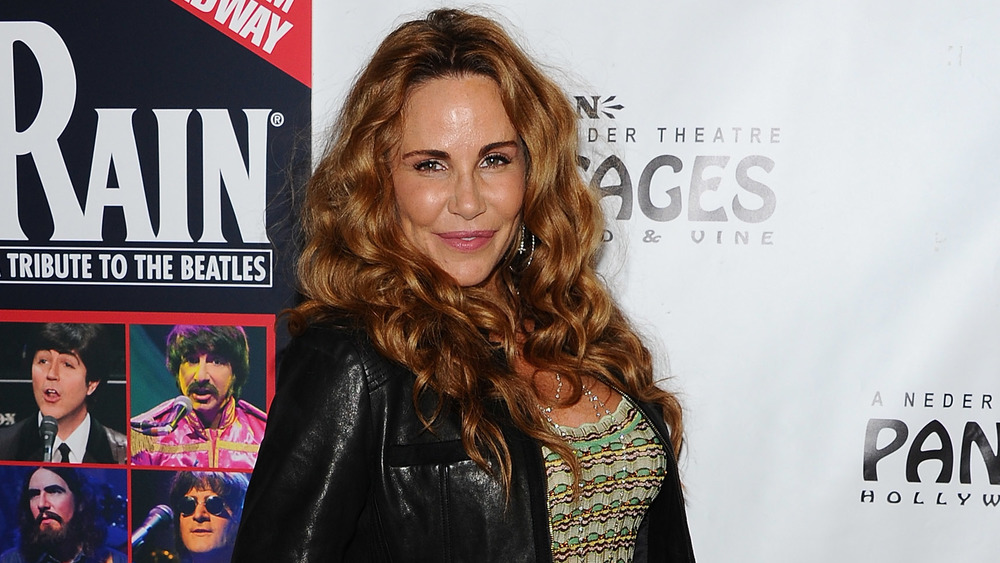 Angela Weiss/Getty Images
Kitaen appeared in episodes of Celebrity Rehab in 2008 following several run-ins with the law around drug use. In 2006, she was arrested for possession of cocaine and charged with DUI in 2009.
Lately, though, Kitaen says she's a different woman. In an interview with Daily Pilot, she explained that she began volunteering for an organization supporting abused women, Kathy's House, a non-profit shelter for at-risk women in San Juan Capistrano. She also serves as a board member for the alternative counseling center Testimony Life Resources.
Her mission at Kathy's House is personal, Kitaen said. After her divorce from Finley, she began seeing a man she said was physically and verbally abusive. To help deal with the relationship, Kitaen turned to cocaine. After her arrest, she entered rehab and broke up with her boyfriend. Kitaen now abstains from both drugs and alcohol. At Kathy's House, Kitaen takes calls from women in abusive domestic situations and directs them to stay at the shelter.
Kitaen's relationship with her ex-husband also improved. During her interview with Daily Pilot, she lived in Finley's house and co-parented their two daughters. She's still somewhat active in the acting scene and appeared in other reality shows. These days, Kitaen is mainly a devoted mother and active supporter of organizations like Kathy's House, a far cry from her troubled past.