Disturbing Details Discovered In Tawny Kitaen's Autopsy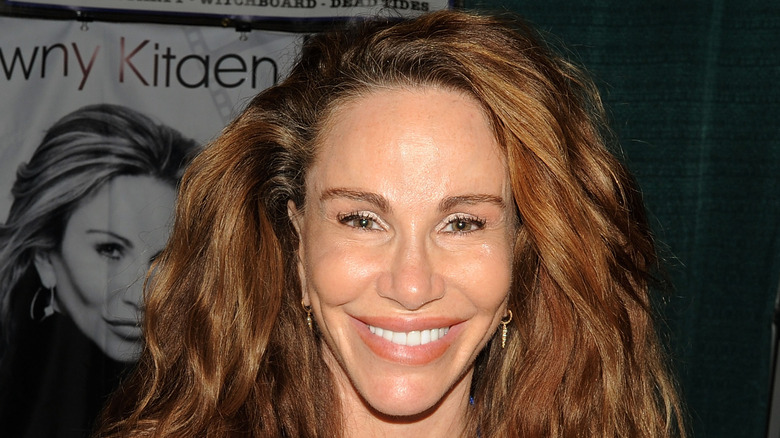 Bobby Bank/Getty Images
Actress Tawny Kitaen became famous in the 1980s with such films as "Bachelor Party" with Tom Hanks and her appearances in music videos for the rock bands Whitesnake and Ratt. As her career dwindled over the years, Kitaen became better known for her personal struggles. She appeared on several reality shows, including "Celebrity Rehab with Dr. Drew." On that program, Kitaen revealed that she had problems with substance abuse. She was found dead on May 7, 2021, at her home in Newport Beach, California, and many wondered whether her battle with drug addiction played a part in her death (via Variety). But no cause of death was given at the time.
Born Julie Kitaen in San Diego, California, in 1961, she went by "Tawny," which was a nickname from childhood (via CBS). Kitaen was only 59 years old when she died. Her two daughters, Wynter and Raine, shared the news of her passing on her Instagram account, writing, "We are heartbroken and saddened to announce the death of our mom. We just want to say thank you for all of you, her fans and her friends, for always showing her such support and love" (via Variety). Kitaen's children were from her second marriage, to baseball player Chuck Finley, which ended after Kitaen was charged with domestic violence for kicking Finley in 2002.
Tawny Kitaen's autopsy revealed heart problems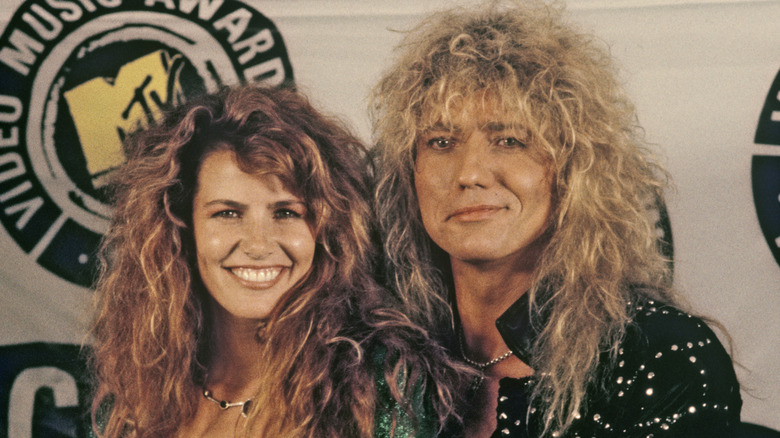 George Rose/Getty Images
It took months for Tawny Kitaen's cause of death to be released. In the meanwhile, messages of sympathy to her family and friends for their loss poured in. Even her ex-husband, David Coverdale of Whitesnake (above, with Kitaen), took to Twitter to send his condolences, tweeting, "Just woke up to some very sad, unexpected news" (via Variety). Kitaen and Coverdale had met while she appeared in videos for his band, including the hit "Here I Go Again" and "Is This Love" (via People magazine). The couple was married from 1989 to 1991 (via WROR).
In October 2021, the results of Kitaen's autopsy were finally made public and the findings were surprising. She died of natural causes. The official cause of death was listed as dilated cardiomyopathy, a form of heart disease (via USA Today). Another contributing factor was mild coronary atherosclerosis, also known as coronary artery disease. It was clearly heart problems that led to her untimely death. Several different medications were found in her system, including mirtazapine, an antidepressant, alprazolam, an anti-anxiety sedative, and hydrocodone.