The Tragic Death Of Ringo Starr's First Wife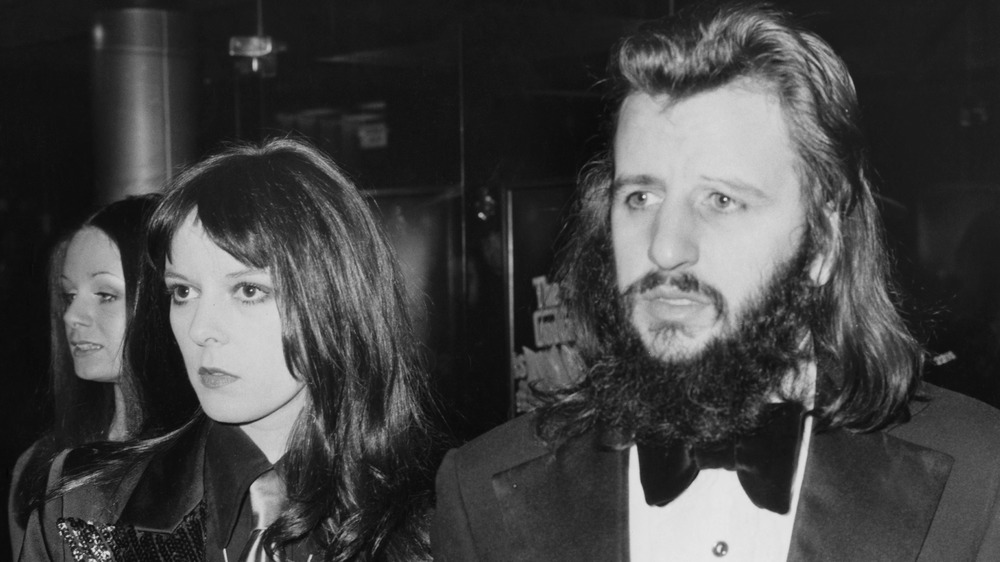 Central Press/Getty Images
Although Ringo Starr of The Beatles kept a low-key public presence throughout most of the band's active years, there was definitely more to be witnessed behind the scenes. Starr married his first wife, Maureen Starkey, in 1965 after Maureen found out she was pregnant, and the two remained together for a decade, producing children Zak, Jason, and Lee. Ringo admitted to not being around very much during his children's lives, saying he had been absent, partly due to his drinking, according to The Independent.
Ringo's first wife was born Mary Cox. The Liverpool resident changed her name to Maureen in the early 1960s after becoming a hairdresser. The pair first met at The Cavern Club in Liverpool in 1962, where she met the drummer, according to UK Express. She was 15 years old at the time. According to Hunter Davis's biography The Beatles, Maureen was once scratched in the face by a fan, proving that the band had become famous on a tier not yet seen in popular culture. 
She died next to her former husband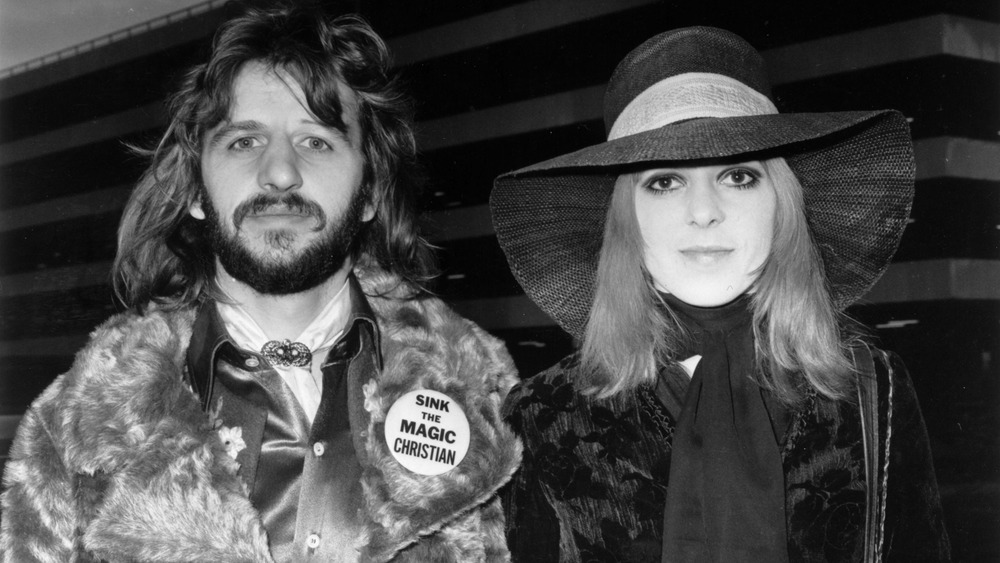 George Stroud/Getty Images
The duo divorced in 1975, reportedly due to a combination of Starr's untreated alcoholism and extramarital affairs, according to The Independent. Starr himself admitted that he'd been "a drunk, a wife-beater and an absent father." After the divorce, Maureen largely kept out of the limelight until her death on December 30, 1994, from complications related to treatment she was receiving for leukemia. By then she had remarried, known as Maureen Cox Starkey Tigrett. The Beatle's former flame died at Fred Hutchinson Cancer Research Center in Seattle during treatment for a pre-leukemic disease known as mylodysplastic syndrome, according to an Associated Press report posted at Spokesman.com. She was 47 years old and had been living in Los Angeles and Seattle.
Starr and his three children, along with Maureen's husband, the Hard Rock Cafe creator Isaac Burton Tigrett, and their daughter, were with her as she died. She was released from the hospital right before Christmas, a spokesman for the family said, and stayed in the Seattle area until her readmission on Christmas Day.