How Marilyn Monroe Helped Ella Fitzgerald's Career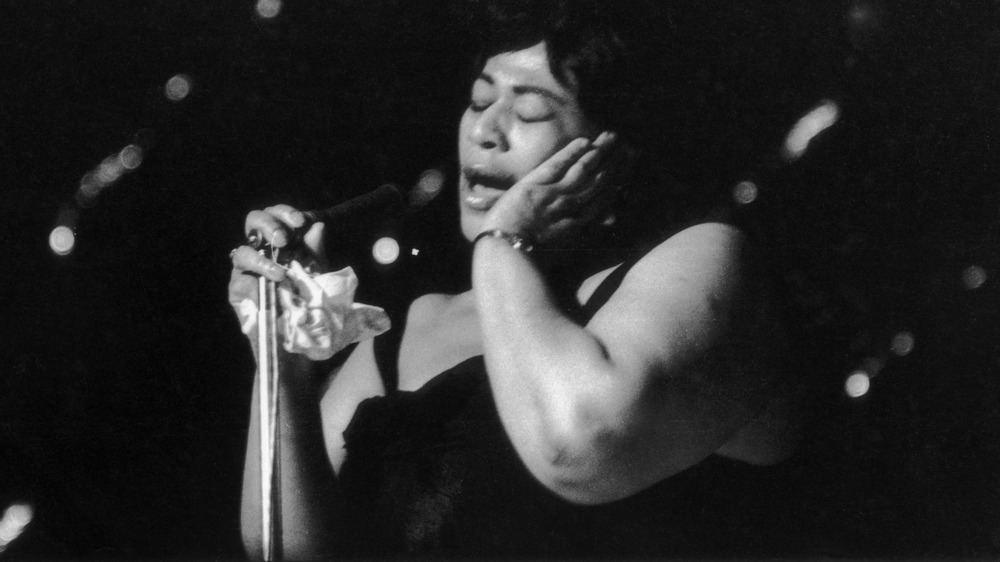 Ronald Dumont/Getty Images
Everyone needs a little help from their friends. Even a music legend like Ella Fitzgerald. The singer gained popularity in the 1940s, performing jazz, swing, bebop, and classics in small clubs. But despite her talent, racial barriers and her looks held back her career.
That is, until Fitzgerald became friends with actress Marilyn Monroe in 1954 when the star of Gentlemen Prefer Blondes saw Fitzgerald perform in Los Angeles. The actress knew Fitzgerald through her records — something she had been introduced to by a music coach, Hal Schaefer.
A year later, when the West Hollywood nightclub Mocambo decided not to book Fitzgerald, Monroe swooped in and made a deal with the manager, Charlie Morrison: book Fitzgerald, and Marilyn and her famous buddies would applaud from the center of the front row. So in March 1955, Fitzgerald played the famous nightspot. Besides Monroe, Frank Sinatra, Eartha Kitt, and Judy Garland came to the club debut. Fitzgerald was a hit; she sold out all her shows and her run was extended for an extra week.
"One reason for the connection between Monroe and Fitzgerald may have been the number of life experiences they had in common, beginning with their traumatic childhoods," according to Biography.  Monroe's transient childhood during the Great Depression was filled with apathetic parenting: her father was MIA and because of her mother's mental issues, Monroe lived in various foster homes, including one in which she was sexually abused.
A friendship built on similarities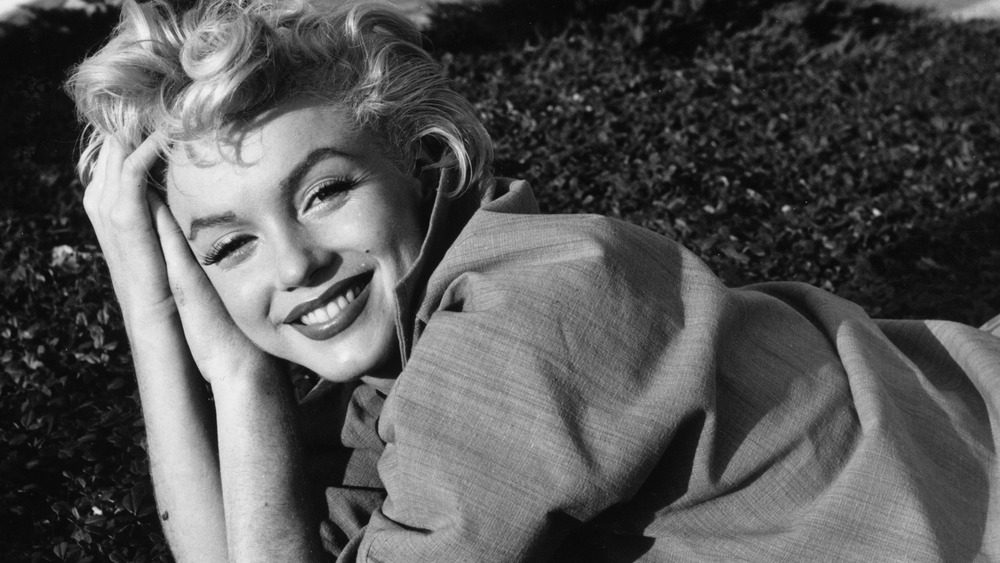 Baron/Getty Images
Fitzgerald, shattered by her mother's death as a 15-year-old, experienced abuse from her father and moved in with an aunt. She skipped school to earn money and ended up in a segregated reform school with staff that tormented its students. Thomas Tunney, the facility's last superintendent, told The New York Times that Fitzgerald hated the place and she had been "all but tortured." 
Both friends had unsuccessful marriages; both experienced the extreme highs and extreme lows of stardom. Fitzgerald's career benefited more than once from the friendship, a friendship between the women that lasted until Monroe's death at 36. Fitzgerald often was required to use a side entrance before her gigs. But Monroe told club owners that she would only visit if her friend used the front doorway. In the book Marilyn Monroe: Cover to Cover, Fitzgerald is quoted in a Ms. Magazine interview, saying, "I owe Marilyn Monroe a real debt."
Their deep friendship even inspired a 2008 play, Marilyn and Ella, by Bonnie Greer, who learned their story from a Biography Channel documentary, according to the Independent. "I was shocked ... and immediately I visualized Ella Fitzgerald and Marilyn Monroe," said the playwright.
A 2020 picture book, Vivian Kirkfield's Making Their Voices Heard: The Inspiring Friendship of Ella Fitzgerald and Marilyn Monroe, also tells their story. In the author's note posted at Publishers Weekly, Kirkfield applauds the relationship and quotes Fitzgerald: "Marilyn was an unusual woman. A little ahead of her times."