The Untold Truth Of Dick Clark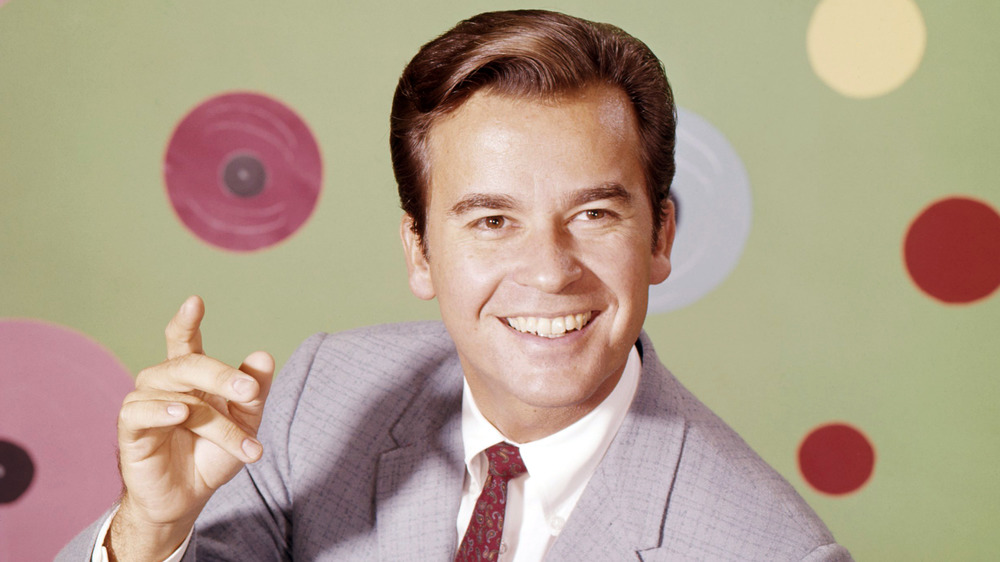 Silver Screen Collection/Getty Images
Dick Clark, the "world's oldest teenager" championed youth culture even as he stopped hosting American Bandstand. Then he became the face of New Year's Eve, when he began hosting New Year's Rockin' Eve. Clark wore many hats in his long years in entertainment and, in doing so, helped bring about the power of the youth that advertisers just couldn't ignore.
From the time he was in 10th grade, wrote History of Rock, Clark knew he wanted to be on the radio. He got a job as an office boy one summer at the local radio station in Rome, New York — WRUN. Clark was asked sometimes to fill in as a weatherman. He enrolled at Syracuse University, majoring in advertising and radio. When he graduated, he returned home to run WRUN, briefly, under the name Richard Clay. Clark moved to different stations before landing in Pennsylvania, where he would eventually grab his first TV gig, said Encyclopedia Britannica. He took over hosting a show called Bandstand on local TV and worked to get it picked up by ABC nationally. The show was renamed American Bandstand.
The show, with its mix of lip-synched performances and interviews, began airing on August 5, 1957. Overnight, Clark became a force in pop music. By 1964, Clark moved the show closer to the artists in Los Angeles. According to the Radio Hall of Fame, American Bandstand helped launch the careers of Chuck Berry, Buddy Holly, Jerry Lee Lewis, and countless others.
But he faced scandals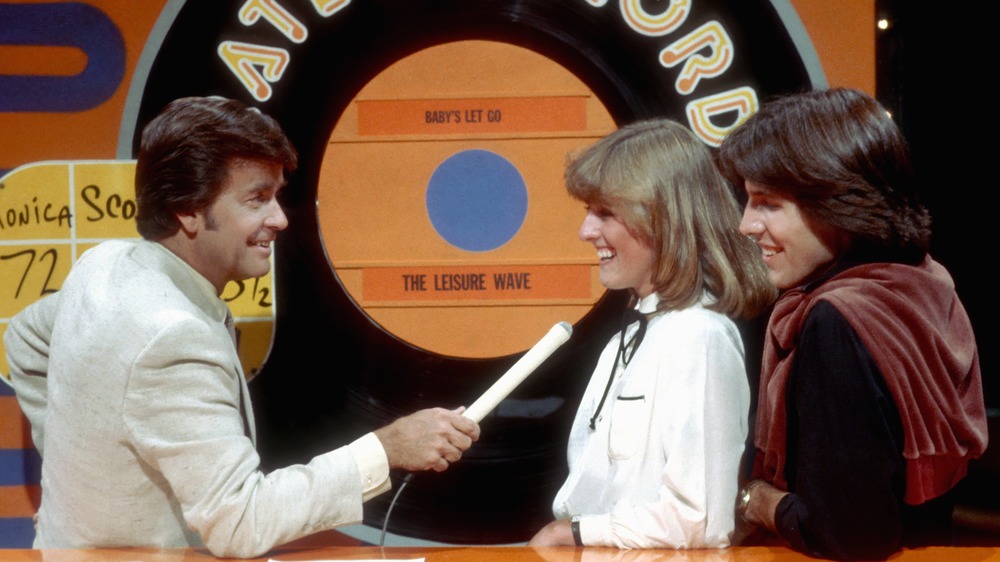 Michael Ochs Archives/Getty Images
With American Bandstand, Clark pushed a fledging genre, rock and roll, to bigger audiences. The show became a proving ground for new artists, and it's even estimated that a large majority of acts inducted into the Rock and Roll Hall of Fame made their debut on the show. Clark decided to expand his empire into stakes in recording labels, managing artists, and song publishing. But, his larger business ventures got him into trouble. History explained Clark was accused of accepting payola, the practice of music companies paying broadcasters — essentially, bribery — to favor certain artists. He was involved in a broader hearing about payola and testified in front of the Senate. At that time, he held ownership stakes in 33 different recording companies that profited off the acts who performed on American Bandstand.
But Clark, smooth as ever, skated by. Politicians at the time said he was just a product of the system. Even so, Clark divested his ownership stakes in many companies, including around 150 songs from which he was receiving royalties. Clark then created Dick Clark Productions, allowing him to host shows like Bloopers and Practical Jokes and game shows like The $25,000 Pyramid. The same production company produced his famous New Year's Eve show and the Golden Globes. 
He still kept hosting American Bandstand during this time. He'd do so until the show went off the air in 1989. By that time, literally generations of artists had debuted nationally, thanks to Clark.
He contributed to music history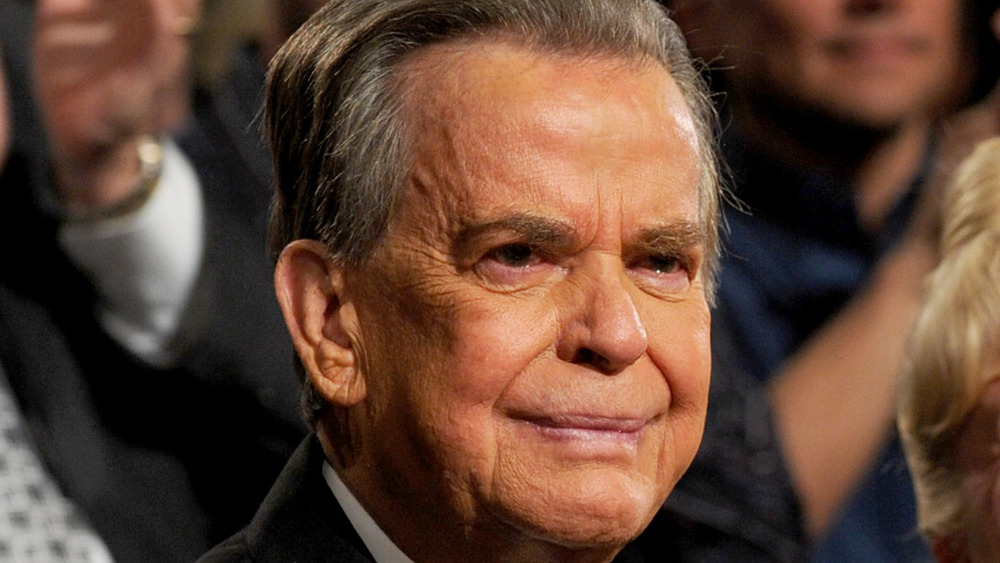 Kevin Winter/Getty Images
Clark wanted American Bandstand to reach a variety of audiences. He made sure that the people sitting in the studio audience were racially diverse, which brought threats to Clark and his producers from the Ku Klux Klan. That wasn't the only issue the show faced. Parents felt Clark's championing of rock and roll was harming America's youth. On the other hand, music critics accused the show of sanitizing the genre for a larger audience.
Years after American Bandstand left the airwaves, Clark continued to be a comforting presence for many and a champion of musicians. Dick Clark's New Year's Rockin' Eve began airing in 1972. The night would be filled with musicians and aimed to rival a different special that focused on big band music. Clark wanted to feature younger acts. He hosted the show and announced the familiar ball drop for several years, until suffering a stroke in 2004. Clark already had health issues then — earlier that year he'd announced he had diabetes. Hosting duties for that year fell to Ryan Seacrest. The next year, after his stroke, Clark returned.
Clark, though was unable to host again the next few years, as his speech was altered after the stroke. The world's oldest teenager died in 2012 of a heart attack, reported The New York Times. But his legacy lives on, not just on his New Year's show, which still airs, but in music history.