The Tragic Death Of Hillel Slovak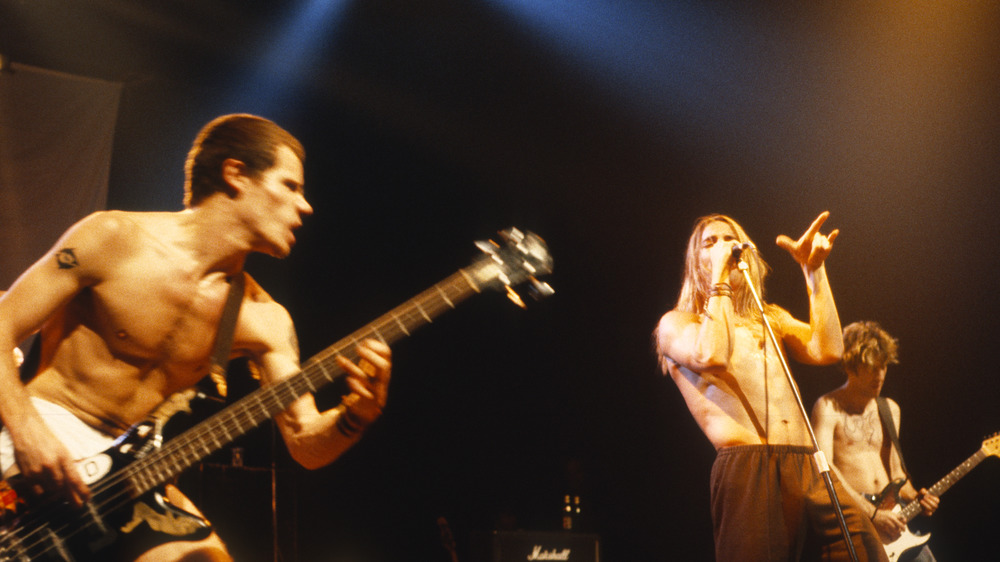 Gie Knaeps/Getty Images
Although some casual fans may not know his name, they'll certainly know the legacy he started. Hillel Slovak was a founding member of the groundbreaking funk-metal group the Red Hot Chilli Peppers, a talented guitarist who used heavy guitars in what would become a major influence in honing the group's signature sound. According to Heavy, Slovak met future bandmates Anthony Kiedis, Michael "Flea" Balzary and Jack Irons while he was still in high school, with Slovak giving Flea bass lessons.
Slovak lent his talents on the band's second and third albums, 1985's Freaky Styley and 1987's The Uplift Mofo Party Plan. It was only after a failed attempt to get clean from drugs (along with frontman Anthony Kiedis) during the band's 1988 tour that the promising star succumbed to his addiction alone in his Hollywood apartment, just months before the band went on to see mainstream success.
"I could tell Hillel had no inner core of strength," Kiedis later wrote in his autobiography, Scar Tissue. "He had been robbed by his addiction of the life force that allows you to at least defend yourself. It was a sad moment."
Flea said he wouldn't be the same without him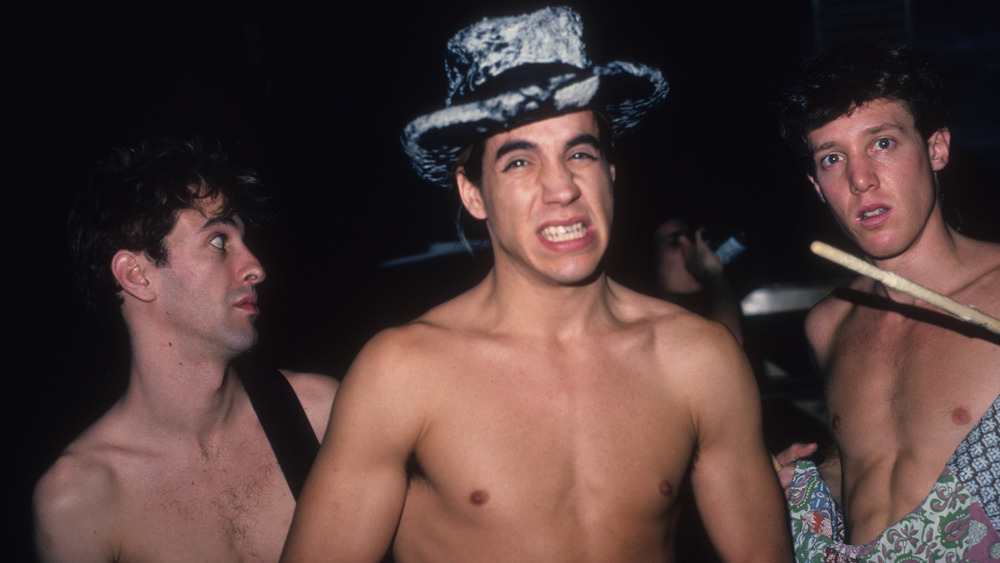 Jim Steinfeldt/Getty Images
Slovak passed away on June 25, 1988. His body was found two days later, with an autopsy determining that he had died due to a heroin overdose, according to VH1. He was 26.
"Hillel was dead. I crumpled to the floor. No more nothing. No more dancing, no more arguments or petty b*******," bassist Flea later recalled in his autobiography Acid For The Children (per Alternative Nation). "No more supportive discussions. No more yearning. No more discovering ourselves together in funky grooves. No more of the easy laughter at the unsaid jokes. No more chance to fix it ... No more nothing. His inspiration lives in me. I would never be the Flea you all know without him."
Following Slovak's death, frontman Kiedis reportedly left town and refused to attend the funeral, as Inquisitr reports. Although he was in shock from the death of his close friend, he was not "scared straight" and continued to use heroin until another buddy swayed him to check into rehab and visit Slovak's grave. To Kiedis, visiting his deceased bandmate was the trigger that inspired him to get clean.