Why Carlos Santana And His First Wife Split After 30 Years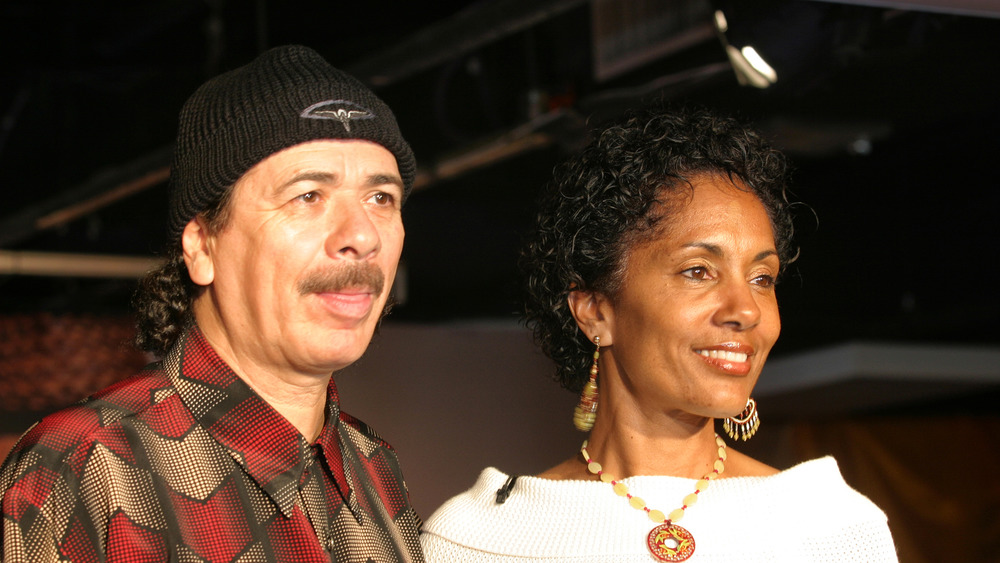 Bill Tompkins/Getty Images
Although many rockstars have a reputation for living hard-and-fast lifestyles involving drugs, alcohol and women, many have chosen to get married in the midst of their careers or even before they've made it big. Carlos Santana is one example, having married his first wife Deborah King in 1973. Santana, the frontman behind the band of the same name and the man responsible for hits such as "Black Magic Woman", "Evil Ways" and "Oye Como Va," was previously married for 34 years to Deborah, the mother of his three children, according to Reuters.
The Mexican-born superstar first found success in the 1970s and enjoyed major comeback success in 1999 with the album Supernatural, which was certified platinum 15 times over and won nine Grammys. During the first peak of his career, he and Deborah, who helped to manage much of the musician's business, were a force to be reckoned with.
Unfortunately, the marriage didn't last, despite the pair having spent three decades together; they split in 2007, citing "irreconcilable differences."
Carlos Santana said he wasn't in his "right mind"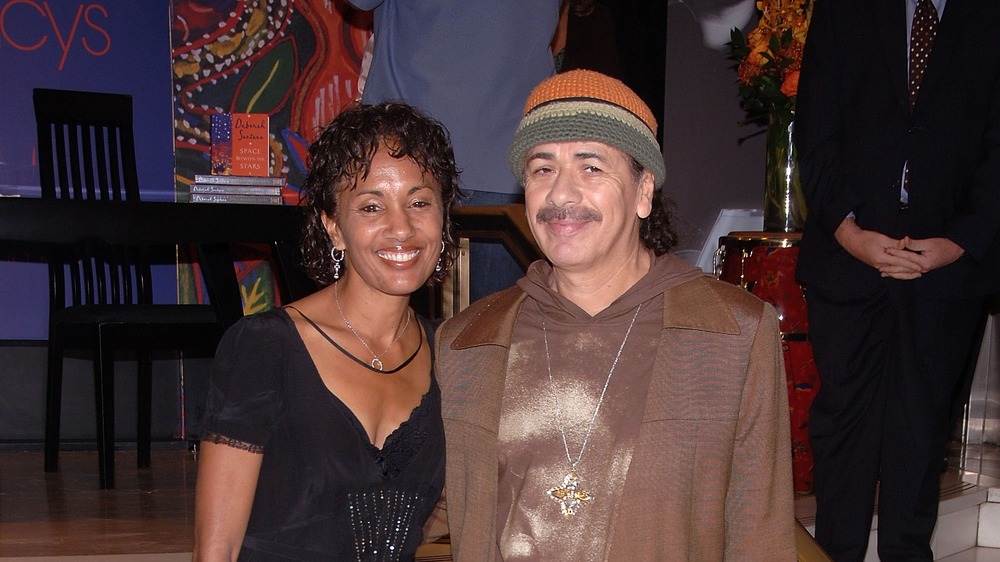 Andrew H. Walker/Getty Images
Per a Rolling Stone interview in 2000, Santana said his wife was his spiritual, emotional and financial "guiding light," noting that he would "probably be a hobo" if she had not restructured his business and finances in the 1990s. He went on to describe himself as the "space cadet" of the marriage, even going so far as to say she had "trained" him to involve himself in their three children's lives when he was not touring.
Deborah noted in her memoir, Space Between the Stars, that her husband had been unfaithful. Following the book's publication in 2005, Carlos Santana said he had apologized and tried to clean up his act. 
"I sincerely apologized to her and to my kids when I wasn't in my right mind and did something hurtful. [The memoir] has helped me become more humble and to try harder to be the man she wants me to be," he later said, per the Daily Mail.