What You Didn't Know About The Banned Nine Inch Nails Film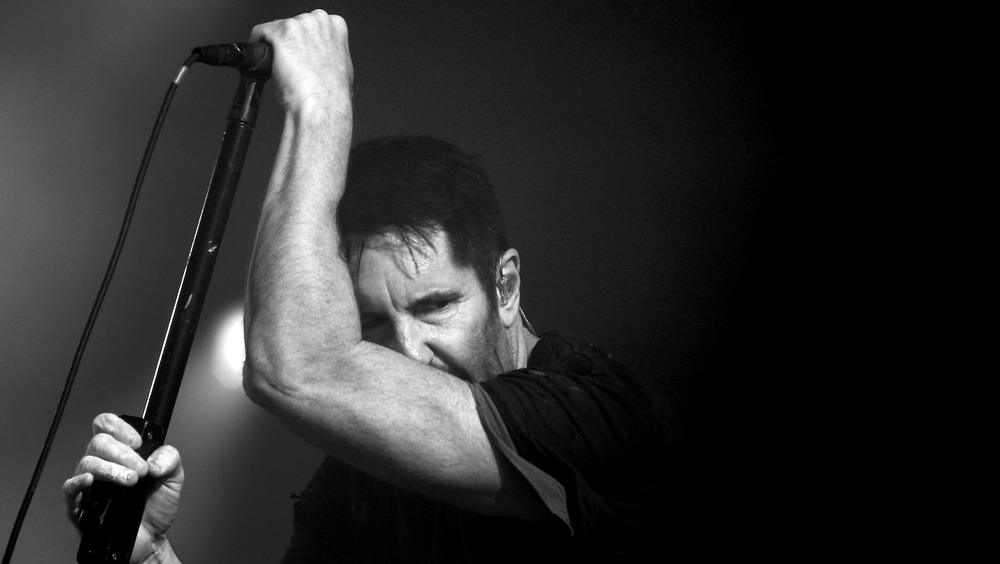 Rich Fury/Getty Images
In November of 2020, Nine Inch Nails was finally, fittingly inducted into the Rock and Roll Hall of Fame, the year after NIN legend Trent Reznor inducted fellow black-clad musical icons The Cure into the same halls. Nine Inch Nails was responsible for trend-setting an entire, distinct audio-visual experience starting with their 1989 debut Pretty Hate Machine. The video for the album's lead single, "Head Like a Hole," is trashy, twisted, and demented. Right out of the gate, even before later videos like 1994's "Closer" pushed NIN's performance artistry even further, this initial foray into the relationship between music and the visual arts captured their quintessence, and presaged their future work.
This connection suited frontman, vocalist, and multi-instrumentalist Reznor perfectly, as it provided another avenue for him to mine all the agony and darkness he could. It's also part of the reason why Reznor, also an accomplished producer, along with fellow composer Atticus Ross, has been responsible for so many film scores: The Social Network (2010), The Girl with the Dragon Tattoo (2011), Gone Girl (2014), Bird Box (2018), and funny enough, Pixar's Soul (2020). 
Lesser known is Reznor's 1993 longform, 20-minute music video meant to accompany NIN's 1992 EP Broken. But beware: when you get to the flies, the gimp, and the bloody steak, you're only halfway done.
Broken is about as disturbing as it gets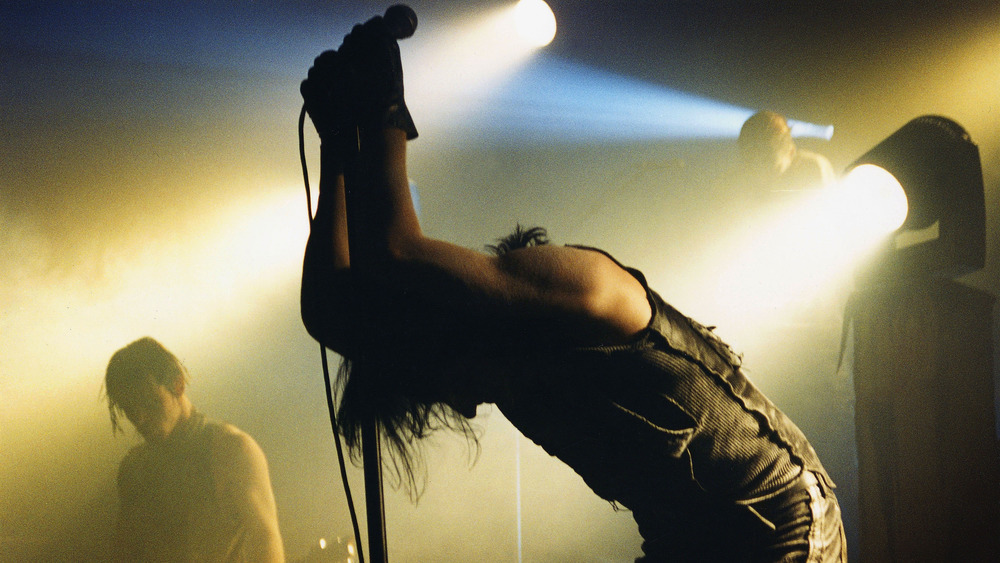 Jim Dyson/Getty Images
The film features plenty of nudity, mutilation, someone getting his teeth yanked out with pliers, machine arms and mechanized parts aside writhing worms, organs ground up into lunch meat — and that's not even the worst stuff. No wonder the video was banned, right? It's essentially an extreme snuff film. Also, its point is clear: Humans are debased creatures and mere machines of flesh, mired in filth and damnation. Check. Do not watch this lightly. Probably do not watch it at all.
Even though anyone with an internet connection can watch the film now, it remained underground and almost impossible to find over most of its life. (Remember it came out in the VHS era.) Reznor wrote the music for the video and Broken with a very big chip on his shoulders. He did not, in any way, want to be branded as approachable pop, and the band members were actively antagonistic toward their record label, TVT. Eventually, NIN would sign with Interscope — a smart move — and during this transition Broken and its snuff film were produced. In hindsight, Reznor talks about that time with a little more mellowed wisdom, saying, "I had this snotty, elitist mentality — you're not cool enough to like my band, don't buy my records. I wanted to make a 'f*** you' record."
A bootleg rarity that went pre-internet viral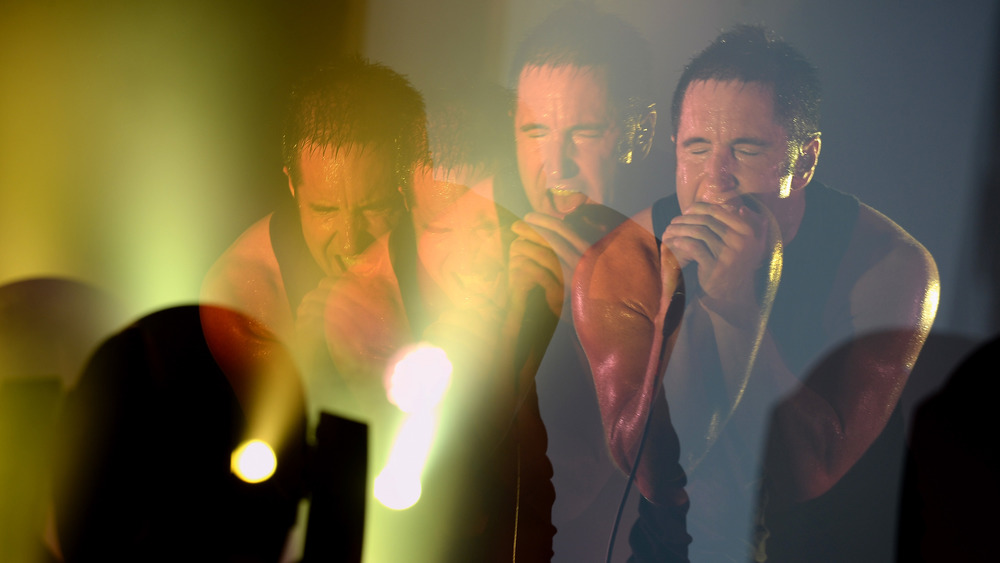 Theo Wargo/Getty Images
Reznor basically wanted to build a film around the music for Broken, saying, "What if we built a framework around these songs, what if we took an approach where it really was scary, instead of a cop-out horror movie nod to the camera? What if it felt real?" To that end, Reznor recruited scatological performance artist Peter Christopherson, whom he admired, as the film's director. From the get-go, the intention was to create something nauseating and revolting. Christopherson started working on the film while Reznor recorded 1994's stellar The Downward Spiral, and Christopherson went about his work in a very matter-of-fact way, stating, "I did it without regard for MTV and what was showable and not showable, because that's what he asked me to do." Simple as that. The video was split into segments such as "Happiness in Slavery," which featured Bob Flanagan, the aforementioned mutilated character.
So why did it go out of sight for decades? Ironically enough, it was Reznor himself who canned the project. After seeing the film, he freaked out because it was so disturbing, even to him. "It felt like we'd crossed over into territory that was perhaps too far," he recalls. So, he decided to stow it away. He did, however, pass along a couple copies to friends, and bit by bit the video became a bootleg legend, viral before things went internet viral.
Experience the legend at your own risk.