The Truth About Ric Ocasek And Benjamin Orr's Relationship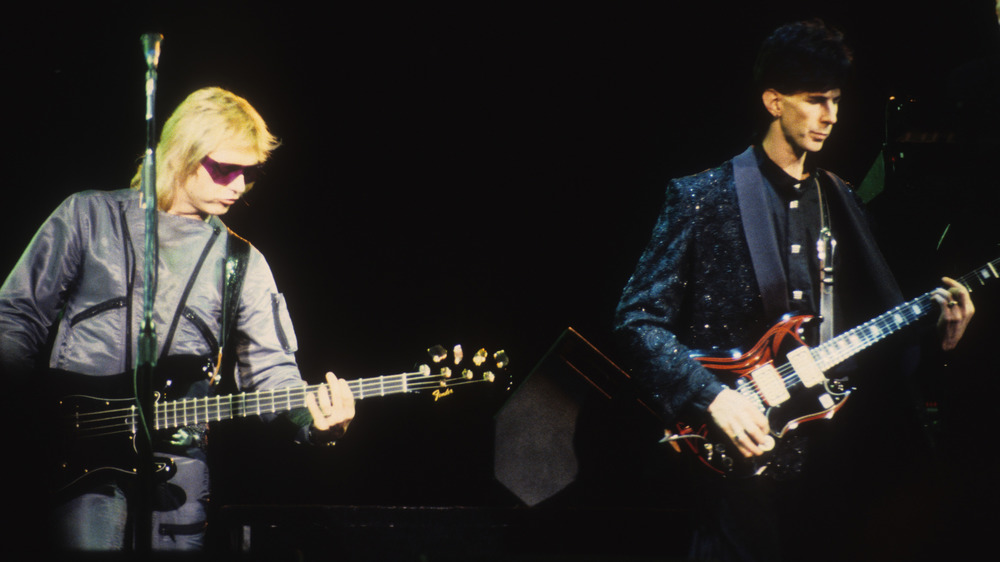 Jim Steinfeldt/Getty Images
The Cars were among the most successful bands to come out of the New Wave scene, with their pioneering use of keyboard hooks and slick production values. The band came out of the 1970s Boston music scene, but it all started in Cleveland, Ohio. Per Rhino Insider, future rhythm guitarist, singer, and songwriter Ric Ocasek's family moved to Cleveland from Baltimore, Maryland, when he was 16. In 1965, Ocasek saw future bassist and singer Benjamin Orr's band, The Grasshoppers, perform on a local variety show called The Big 5 Show. Three years later, the two had both relocated to Columbus, Ohio, and formed their first band together, ID Nirvana. From there they went on to Ann Arbor, Michigan, and then Boston, Massachusetts, where the two formed a folk band called Milkwood. Finally, several bands later, they formed the Cars in 1976 along with Greg Hawkes, Elliot Easton, and David Robinson. 
Because of his striking looks and demeanor, Ocasek is typically considered the frontman of the Cars, but in fact, he and Orr shared the role of lead singer. Orr took the mic for some of their biggest hits, including "Just What I Needed," "Let's Go," and "Drive," as reported by Ultimate Classic Rock. Their voices are indeed very similar; in a 2011 interview with Vanity Fair, Ocasek noted that every band he'd ever been in had included Orr, and, therefore, "our voices are similar because we spent so many years together even before the Cars."
Ocasek & Orr were "the best of friends forever"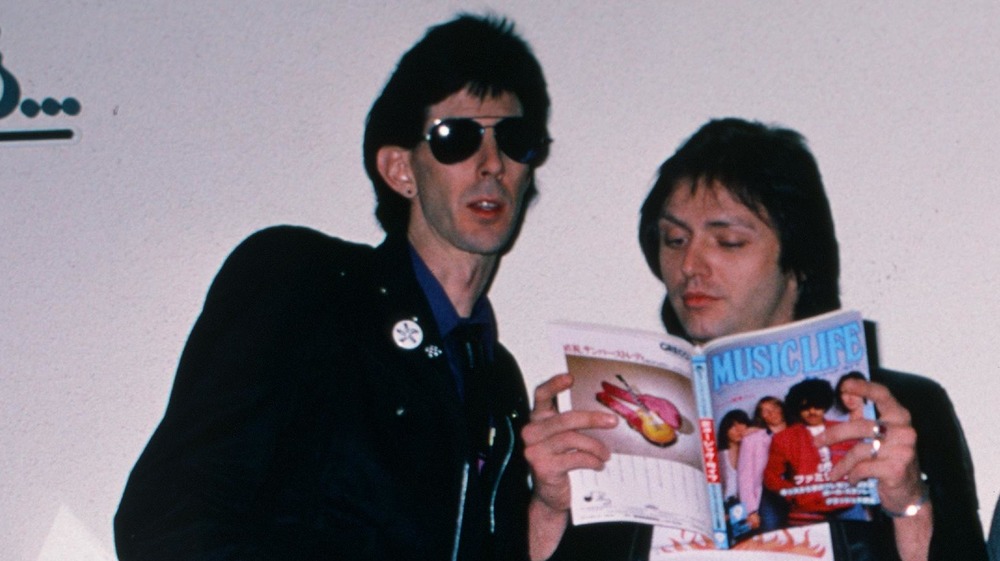 Koh Hasebe/shinko Music/Getty Images
Did playing in bands together for their entire adult lives make Ric and Benjamin close friends or did so much familiarity breed contempt? It turns out it was a little bit of both. In a 2011 article in Rolling Stone, Ocasek and Orr were described as "inseparable" after their original meeting in Ohio, but according to Cars guitarist Elliot Easton, when Ocasek considered going solo just before the formation of the Cars, "Ben demanded his way back in."
"Ric wanted to try it on his own. Ben was not having it," Easton said.
By the time the last Cars tour rolled around, Orr was traveling on his own bus and "barely speaking to Ocasek." Perhaps he was angry because he'd suggested that he write some Cars songs with his girlfriend and was turned down flat. Ocasek mused, "We were the best of friends forever...But dear Ben –- I could never get into the lyrics. I almost didn't want them part of the thing. Maybe it was the controlling." 
Fortunately, the two reconciled before Orr's death in 2000 from pancreatic cancer; Ocasek told Rolling Stone in 2011, "I miss his singing, being thrilled by it." Ocasek wrote the song "Silver" in honor of Orr and dedicated the song to his "old friend Ben" at a 2005 concert, per Rolling Stone. Ocasek himself died of heart disease in 2019.