The Truth About Simon & Garfunkel's First Split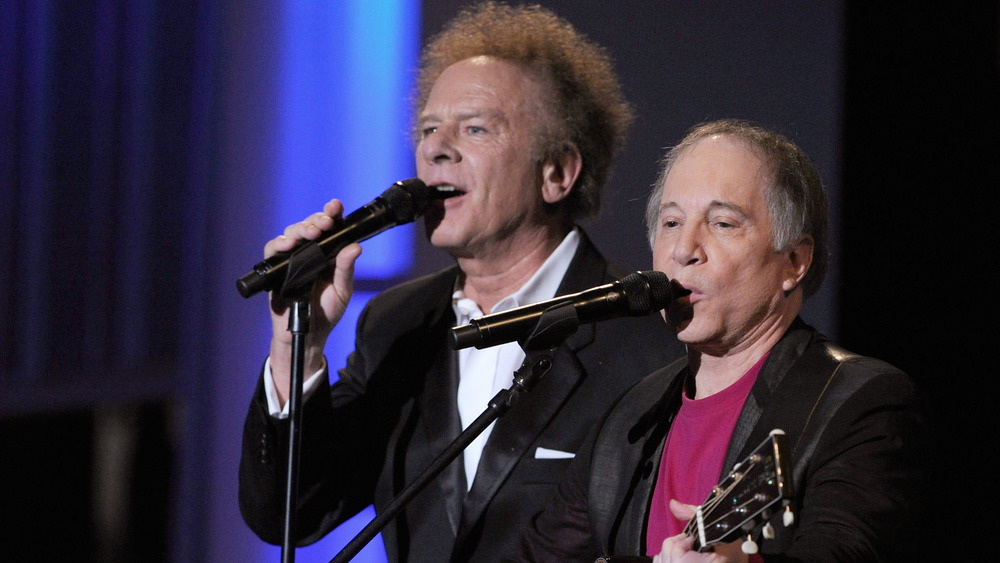 Frazer Harrison/Getty Images
Folk-rock group Simon & Garfunkel met early success with their song "Hey, Schoolgirl," breaking the Top 50 in 1957 when they were 15-year-olds living in the New York City borough of Queens. Paul Simon and Art Garfunkel went by the name Tom & Jerry then and were signed by the independent record company, Big Records.
Despite the hit and appearing on the popular show American Bandstand, the group fizzled out and they waited years before getting a record deal from Columbia Records. Simon & Garfunkel, who would break up and reunite several times during their musical pairing, fell into their first split during this time after Simon got a solo record deal through Sid Posen at Big Records.
In his 2017 memoir, What Is It All But Luminous: Notes From an Underground Man, Garfunkel wrote that his friendship with Simon was "shattered" in 1958 after the latter took the deal without consulting him. According to Smooth Radio, "Garfunkel felt completely betrayed that Simon was leaving him behind and Paul's error set in place a resentment and distrust that set the foundation for simmering anger between the two." 
While Simon left to record his album, Garfunkel worked on his own music. Ultimately, as he told Rolling Stone, he forgave his partner. 
"Everything has blemishes ... We try to accept them and carry on. It's a mixed bag. You're talking about a man who's a tremendous talent. It's a real turn-on to sit in the same room and make music with a tremendous talent," Garfunkel said
Simon & Garkfunkel fought and made music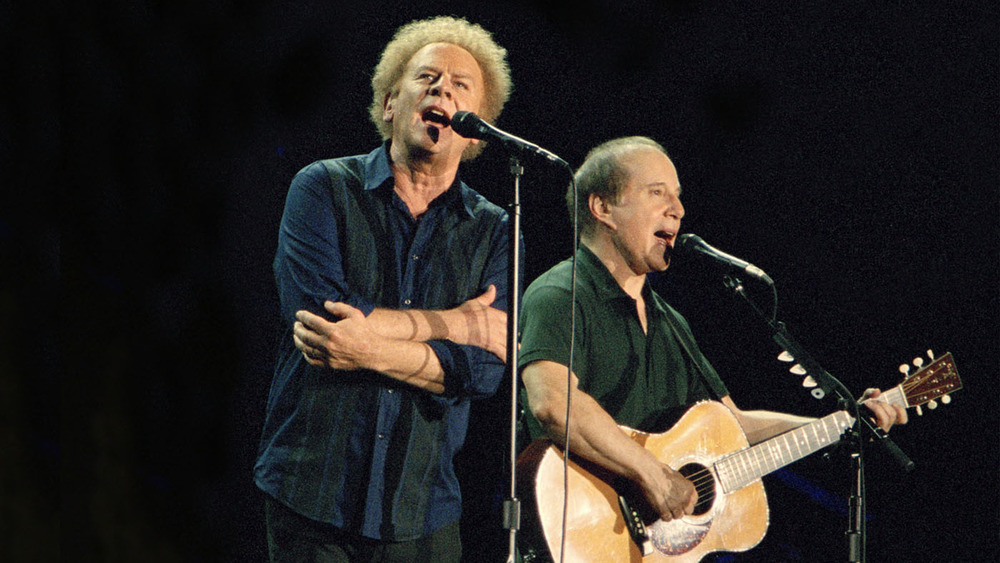 Luciano Viti/Getty Images
In 1963, Simon was working on a new song and got in touch with Garfunkel, now a student at Columbia University, according to Smithsonian Magazine. The two went on to record an album. Producer Tom Wilson "heard something in Simon's overtly poetic songs and Garfunkel's keening tenor," according to SimonAndGarfunkel.com, but their 1964 debut album, Wednesday Morning, 3 a.m. was unsuccessful and they parted ways again. 
Producer Tom Wilson took "The Sound of Silence" and re-recorded it, adding electric guitars, bass and drums, shaping the song into what would become the No. 1 single in America. Its success led to Simon & Garfunkel reconnecting and producing a stream of hits like "Scarborough Fair" and "The Boxer." Behind all the music making, though, were strife and breakups, all through Simon & Garfunkel's partnership, until their last studio album, Bridge Over Troubled Water, in 1970.
They rejoined forces in 1972 with Simon and Garfunkel's Greatest Hits, a combination of original studio recordings and unreleased live performances, and in 1975 to record a top 10 single, "My Little Town."
Periodically, they would reconnect for performances, like the 1981 concert in New York's Central Park with half a million fans in attendance, as well as tours in the '80s, '90s and early 2000. Despite the drama and the breakups, the duo found a place in musical history. 
"We take two very different people, Artie and Paul, who have very different natures and found a fusion. It's a cute trick," Garfunkel told Rolling Stone.