A Look Into Jimi Hendrix And Little Richard's Relationship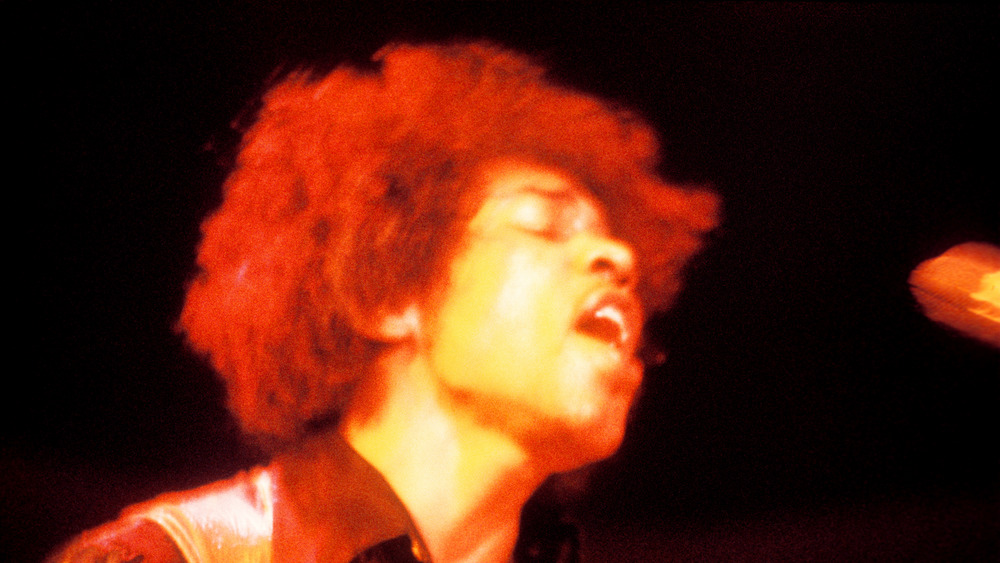 Michael Ochs Archives/Getty Images
Every legend has their own heroes. For archetypal bluesman Robert Johnson, it was the fellow genius of the Delta, Son House, who the young musician tried to imitate. Meanwhile, David Bowie has made no secret of the fact that "Jackie" singer Scott Walker was a great influence: "I think he's probably been my idol since I was a kid," said the tearful Bowie on receiving a surprise message from Walker on the day of his 50th birthday, according to NME. Psychedelic innovator and countercultural icon Jimi Hendrix was no exception, and the guitarist's skills were so mesmerizing even in his early years that he ended up fulfilling his childhood dream of joining the band of his hero: Little Richard, whom the young Hendrix had first met in 1959 at the age of 12.
"Me and Jimi met Little Richard in 1959 because his mom and sister lived in Seattle," Hendrix's little brother Leon told Mojo. "I took a bunch of greens over to a neighbor's house, Mrs. Penniman, saw this black limo and Little Richard. I ran home to get Jimi, we rode bikes up there and sat there in awe at him preaching at the Goodwill Baptist Church." At the time, Richard was attempting to reinvent himself as a Christian preacher.
The young Jimi Hendrix's brush with one of rock 'n' roll's most innovative figures surely drove him to follow his own path to rock stardom in the years that followed.
Jimi Hendrix joins Little Richard & The Upsetters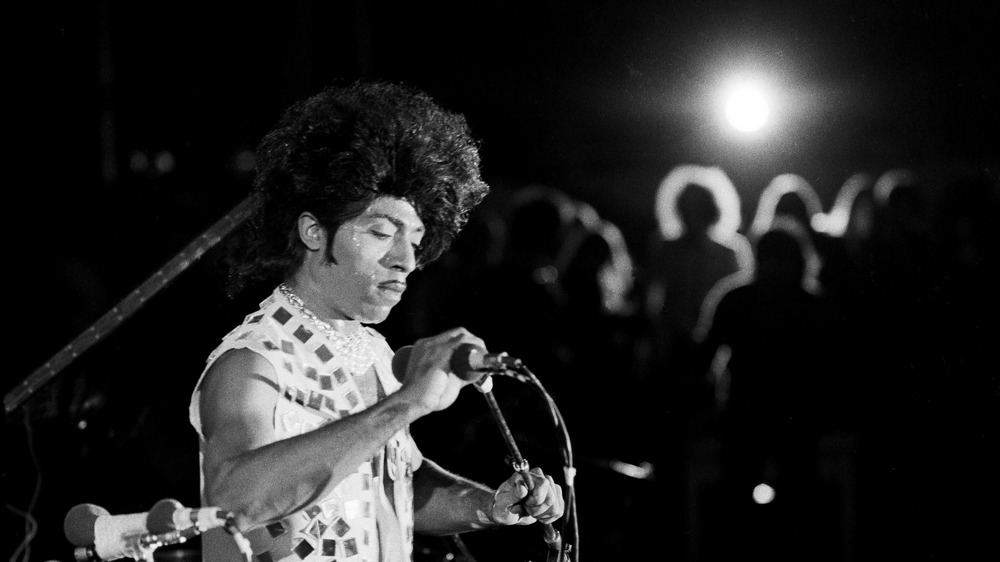 Michael Putland/Getty Images
Jimi Hendrix would only meet Little Richard again five years later, in which time he had transformed himself into a creditable guitarist and performed live with such luminaries as Sam Cooke, the Everly Brothers, and Wilson Pickett, performing under the name "Jimmy James." It was during Little Richard's attempted rock 'n' roll comeback of the US that the paths of the two musicians crossed again, and Hendrix was invited to join Richard's touring group, The Upsetters, a group which also included Billy Preston, who had played regularly with The Beatles.
For Hendrix, it was a dream come true. According to Handel & Hendrix, Hendrix's younger brother Leon remembers receiving the news from the delighted guitarist, and claims that Hendrix was "out of his mind with excitement... he'd been hired to be in Little Richard's band!"
As well as touring as a member of The Upsetters, Hendrix was selected by Little Richard to perform on his new single: "I Don't Know What You've Got (But It's Got Me)." The song was a commercial flop, but the experience was important to young Hendrix, who was still enjoying the honeymoon period of his time in a band with his musical hero. However, the good times didn't last for long, and the otherwise professional relationship between the two musicians – one an established great trying to make a comeback, the other an unknown talent trying to forge his own path – would turn irrevocably sour.
Little Richard fires Jimi Hendrix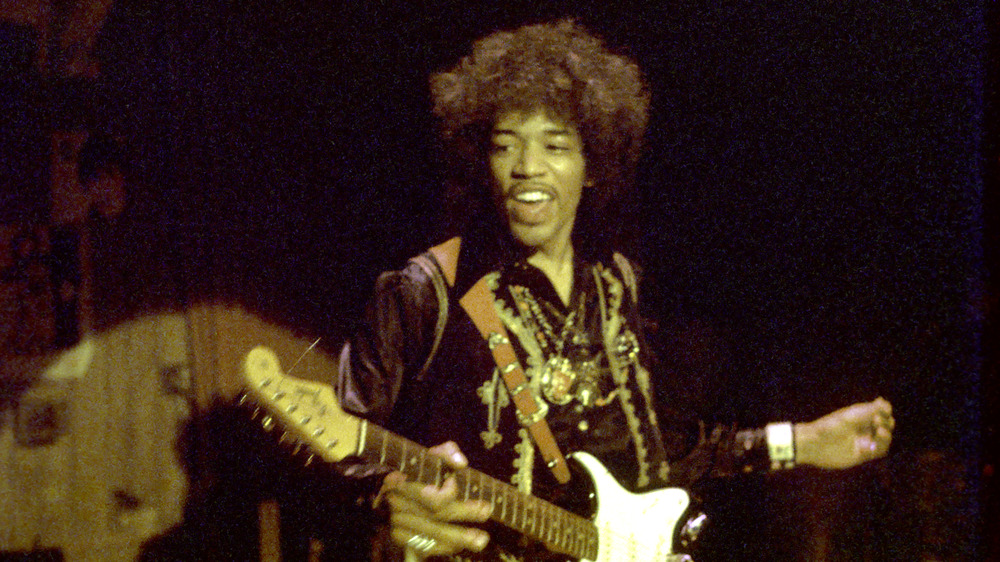 Michael Ochs Archives/Getty Images
Though Little Richard recognized the quality of Hendrix's guitar playing, other aspects of the young musician's conduct caused strain throughout his tenure in The Upsetters, and quickly led to Hendrix being unceremoniously fired from the group.
Any fan of Hendrix knows that part of his appeal is his mesmeric stage presence, which would become a crucial factor in the later live performances that would go on to be considered classics. Under the influence of Little Richard, Hendrix began building his flamboyant stage persona, dressing like the elder musician and performing with added swagger. This, however, did not sit too well with the young guitarist's bandleader. "Brothers," Richard reportedly told the group, according to Handel & Hendrix. "we've got to have a meeting. I am Little Richard. I am the King of Rock 'n' Rhythm and I'm the only one who's going to look pretty on stage." Hendrix was forced to tone down his performances and his outfit. But tensions remained. "He was always late for the bus and flirting with all the girls and stuff like that," claimed Little Richard's brother, Robert Penniman.
The last time the two legends were reported to have met was in London, in 1966, when Hendrix, having broken through but still down on his luck, visited Little Richard to ask him for $50 he believed he was owed from his time in The Upsetters. "Man, you missed the bus," Richard said. Whether Hendrix got paid is still unclear.