The Tragic Death Of Jeff Porcaro From Toto
Even before the wild success of the album TOTO IV, Toto's percussionist, Jeff Porcaro, already had a wide-ranging, successful career as a studio drummer, working for the likes of Eric Clapton, Pink Floyd and Dire Straits.
Porcaro, the eldest son of Los Angeles-based session percussionist Joe Porcaro, was raised alongside his two brothers in the San Fernando Valley area, cultivating his talent throughout his youth and becoming a protege to his father, as well as learning from legendary session percussionists like Bob Zimmitti and Richie Lepore.
Per California Rock News, Porcaro landed his first music gig at 17 with Sonny and Cher's touring band. He soon began a career as a studio musician, working with the likes of Miles Davis, Diana Ross and Bruce Springsteen throughout the mid-'70s. He co-founded Toto in 1977 with his brother Steve and childhood friends Steve Lukather and David Paich.
Allmusic immortalized the artist by claiming, "it is no exaggeration to say that the sound of mainstream pop/rock drumming in the 1980s was, to a large extent, the sound of Jeff Porcaro." Via Toto and countless other artistic venues, Porcaro made a name for himself as one of the top pop-rock drummers of the generation. That is, until a freak accident cut the star drummer's life tragically short.
Mourned by the stars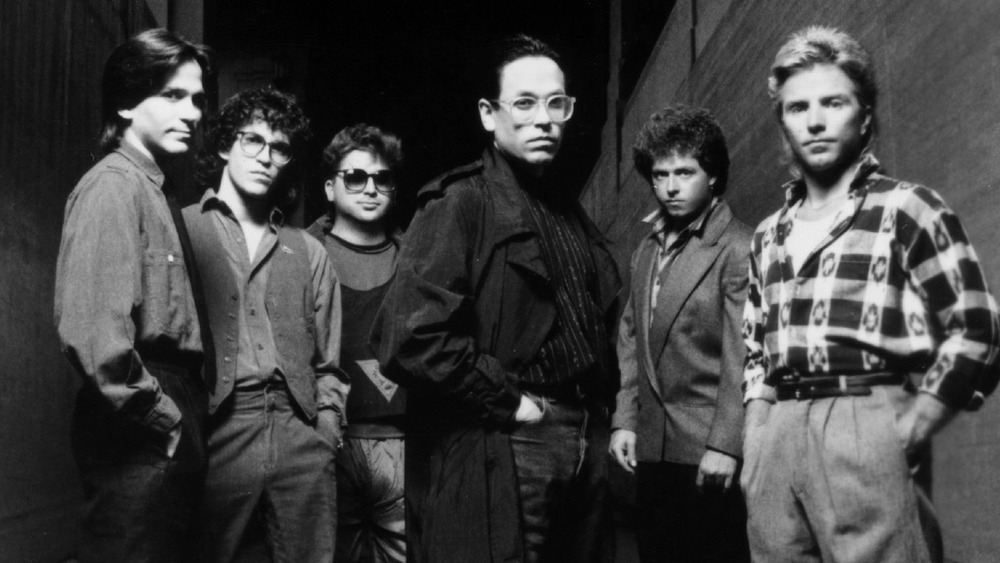 Jim Shea/Getty Images
As the Los Angeles Times reports, Porcaro died without warning on August 5, 1992 at Humana Hospital-West Hills at the age of 38, after getting sick from spraying insecticide in his yard in Los Angeles. The coroner ruled the death as an accident, eventually determining the cause of death to be a heart attack due to occlusive coronary artery disease. A report later suggested that the disease might have resulted from the drummer's prolonged cocaine use.
A private funeral was held on August 10 in the Hollywood Hills Cemetery, and a public memorial concert took place at the Universal Amphitheater on December 14, 1992, featuring an all-star line-up that included George Harrison, Don Henley, David Crosby, Eddie Van Halen, and the surviving members of Toto. Concert profits were used to start an education trust fund for Porcaro's sons.
Legacy reports that his tombstone includes lyrics from Toto's "Wings of Time," a track on their eighth studio album, Kingdom of Desire: "Our love doesn't end here; it lives forever, on the Wings of Time."