Gold Medalist Who Helped Catch RFK's Killer Passes Away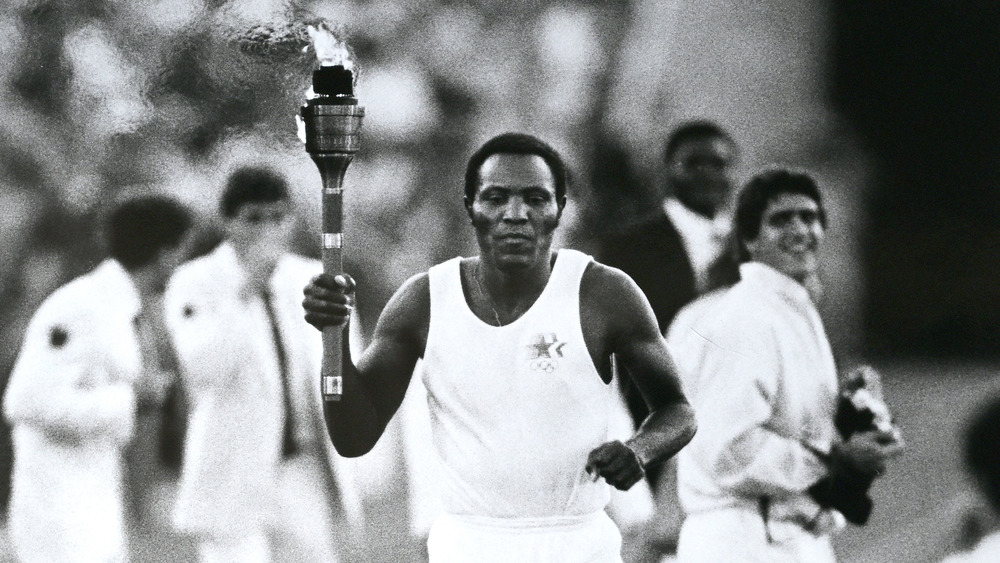 Jayne Kamin-oncea/Getty Images
Rafer Johnson, Olympic gold medalist and hero who helped subdue the man who shot presidential candidate Robert F. Kennedy has died at the age of 86. He died at his home in Sherman Oaks, Los Angeles, California; no cause of death was released.
Johnson was born in 1934 in Hillsboro, Texas, and his family soon moved to California, per the Associated Press. He was an excellent student who excelled at football, basketball, track and field, and baseball at Kingsburg Joint High School. As a high school junior, his coach took him to see Johnson's hero Bob Mathias compete in a decathlon. This inspired Johnson to take up the intense 10-sport competition, which include running various distances, high jump, long jump, shotput, discus throw, pole vault, and javelin throw. Johnson went on to compete as a student at UCLS, where he won a gold medal at the 1955 Pan Am Games and set a world record of 7,985 points. 
He then won the 1956 national decathlon championship and went on to compete at the 1956 Olympics in Melbourne, Australia. A pulled stomach muscle and strained knee forced him to sit out the long jump, and he came in second after his own teammate, Milt Campbell. In 1958, Vasily Kuznetsov of the Soviet Union beat Johnson's world record. However, Johnson came back strong a few months later and beat Kuznetsov at a meet in Moscow where he "won over the Soviet audience with his gutsy performance in front of what had been a hostile crowd."
How Rafer Johnson crossed paths with RFK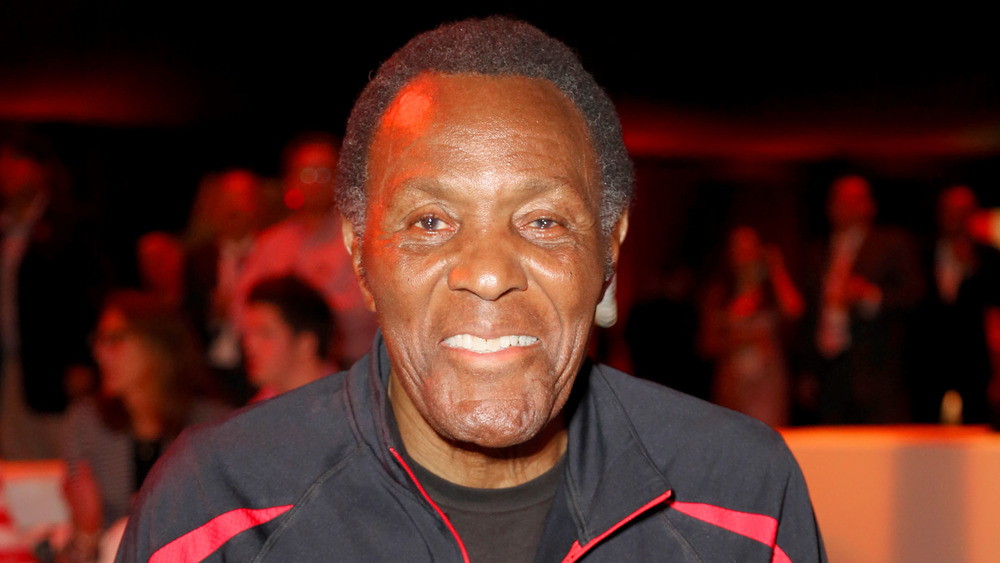 Rachel Murray/Getty Images
Rafer Johnson competed for Olympic gold once again at the 1960 Olympics in Rome. This time his primary competition was his former UCLA teammate, Taiwan's C.K. Yang. Johnson beat Yang in the 1500-meter run by just 1.2 seconds and 6 yards to win the gold medal. He was then named the Associated Press Athlete of the Year and awarded the Sullivan Award for the United State's most outstanding amateur athlete.
Johnson retired from competitive sports after the 1960 Olympics. He went on to appear in several movies with stars like Elvis Presley and Frank Sinatra and work as a TV sportscaster. In 1968, he was volunteering for Robert F. Kennedy's presidential campaign at the Ambassador Hotel in Los Angeles when Kennedy was shot by assassin Sirhan Sirhan. Johnson, football star Rosey Grier, and journalist George Plimpton apprehended Sirhan right after he shot Kennedy. Robert Kennedy died the next day; Johnson called the experience "one of the most devastating moments in my life." 
Johnson went on to serve on the organizing committee for the first Special Olympics in 1968, founded the California Special Olympics in 1969, and became a vice president at Continental Telephone in 1971. He lit the flame at the 1984 Olympic games in Los Angeles, accepting the torch from Gina Hemphill, granddaughter of Olympic track star and record breaker Jesse Owens. Olympics executive Peter Ueberroth chose Rafer Johnson to light the 1984 Olympic flame and called him "just one great person, a marvelous human being."